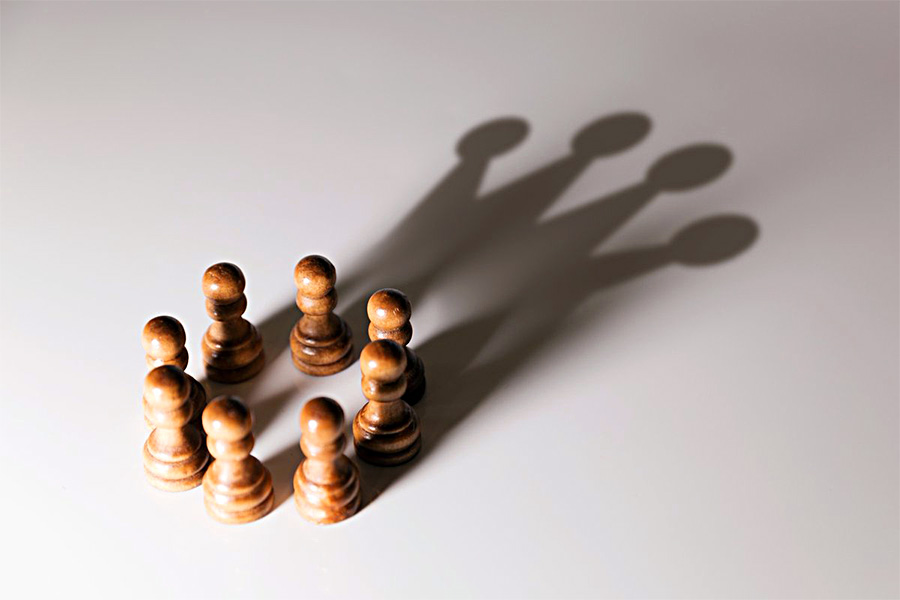 Keys to building effective work team for small and medium sized businesses in Nigeria
I have the opportunity of working in various work environments where I noticed both good and bad sides of management. In the Nigeria work setting, many managers and business owners go about with the feeling of "I am doing a great favour to you" towards their employees. And in so doing, they tend to throw caution to the wind when it comes to treating employees, forgetting that the employees are the bedrock of any organisation.
No matter the job description or department of any employee, for them to be employed means their skills or workforce is needed, and so, their contributions should never be taken for granted.
Yes, you may be the CEO; however, you would not always come up with the coolest, fabulous and "baddest" ideas that will take the business to the next level. It is advisable, wise and more profiting to involve your employees in brainstorming sessions when it comes to seeking business solutions.
This singular act makes employees more relaxed and comfortable in their roles, making them feel wanted, useful and ultimately pave the way for easy communication. Statistics show that employers who involve their employees in decision making tend to establish excellent open relationships with their employees and their businesses flourish more.
Do not limit your employee to a department (it kills workflow and makes the intelligent one seem useless in the organisation due to the department he/she is recruited into): This is a grave mistake I have noticed in most workplaces.
For instance, you recruited an administrative personnel/human resource officer, and also a technical personnel. Over the time, you begin to feel that the administrative personnel/HR officer is not bringing much to the table or mostly idle and the solution to that is to get him/her fired.
Yes, you would feel justified when you get him/her fired; however, if you don't deal with the cause of his/her idleness, you may be repeating the hiring-and-firing cycle over and over. Now, you do not say the admin/HR personnel is less important because your technical person is the one handling all tech details of your daily business activities.
If you want to build an effective team, no matter their department, all your employees should be taught the core basics of the business – and by this, I mean the basic knowledge of the business workforce. For example, someone in HR department should be able to know the basics of what the person in the technical department does, and in so doing, client projects get rotated around the office irrespective of departments, and everybody gets involved.
Everyone in the corporate world wants to be useful and acquire new skills. If you, as an employer, notice that your employees in the administration are not too productive as the technical fellows, all you have to do is to teach the administrative employees the basics of the technical personnel's job. Doing this would make the employees useful in both departments, and overall workflow in the organisation would speed up.
Learn to build your employees' career life; they might not stay with your company forever, but before they leave, you will reap the benefits of the new skills and acquisitions that you embed in them. In the Nigerian job market, everyone is constantly looking out for better-paying jobs; however, if you make your employees happy and they know you are interested in their career advancement, you would end up getting employees that are committed to your organisation, not willing to leave even when better opportunities come.
The key is in having your employees' interest at heart. Once in a while organise work seminars, enrol them to learn new skills or enhance the ones they already have. But be careful, while doing this, and make sure you have permeant workers and not interns.
I once worked in an organisation, and when I came on board, I noticed the management was interested in a certain employee, registered him for courses, and taught him basically how the organisation works. I later realised the fellow was a fresh graduate who has not even gone for the mandatory NYSC.
That raised my eyebrows. WHY? Looking at the organisation, it was a startup, and its pay was not anywhere near average payment in its sector. So I concluded that after giving someone who is yet to serve all the training, the organisation must be ready to offer him something close to the pay of someone who has those skills and training he has acquired.
I spoke to one or more people in the organisation what they feel about the fellow, and everyone I spoke to told me how good the fellow was.  But they fear he wouldn't stay in the organisation for long. In this aspect, the company loses because they trained someone that was yet to be fully settled into the corporate world. Someone without a formal work contract or employment terms.
Lastly, do not have a golden employee in the office; try to see and treat all employees equally. It is one of the basic rules in building an effective and productive team.
Join our list
Subscribe to our mailing list and get interesting stuff and updates to your email inbox.