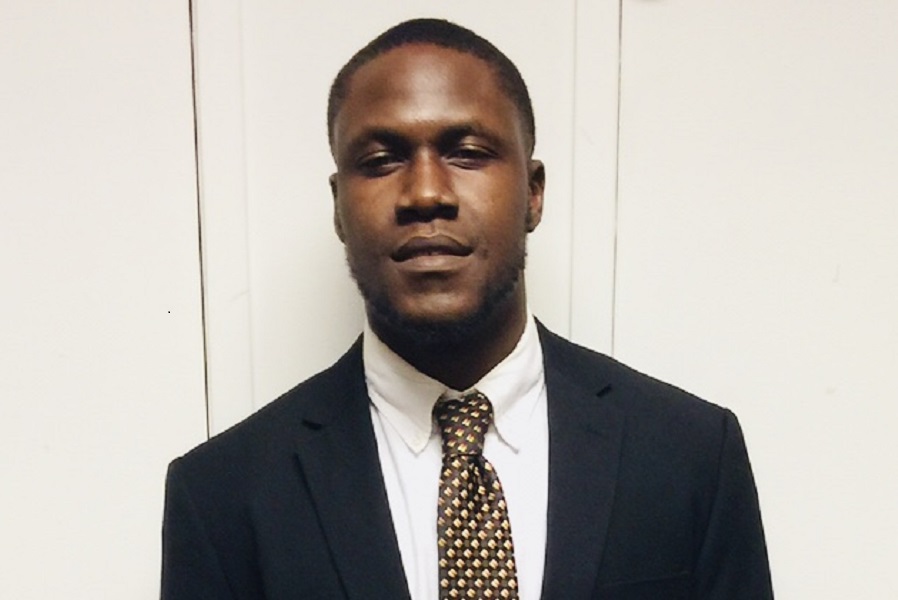 Tomiwa Majekodunmi, NASPA's Founder, Is Making Solar Power Affordable for Nigerians
Over the years, the major sources of electricity for Nigerians have been hydropower and gas plants, and – of course, the petrol and diesel power generating sets. However, NASPA (National Solar Power Authority), widely regarded as Nigeria's first national solar company, is poised at breaking the norm by providing affordable electricity through solar.
To achieve his dream of providing affordable solar power to Nigerians, NASPA's founder, Tomiwa Majekodunmi, has adopted a Pay As You Go (PAYGO) approach and is looking to partner with Globacom. For Tomiwa, solar power is the future of electricity in Nigeria, and through NASPA, he intends to bring this to reality.
The company is currently located in Abuja, with plans to extend to other parts of Nigeria soon.
See how NASPA has evolved from where it started to what it is today.
Who is Tomiwa Majekodunmi?
Tomiwa Majekodunmi is a Nigerian who grew up in the United States for most of his life. I am a person who is passionate about people, business, electricity and service to my country. I have a BSc in Management, an MBA and Postgraduate diploma in business. I also attended law school. I like to work-out, travel, read and play football.
Briefly tell us about your company and the services/products you offer.
The company is known as National Solar Power Authority (NASPA). We are Nigeria's first national solar company. We sell, install, service and maintain solar panels, batteries, inverters and accessories.
NASPA is utilising a PPP with the government and other vital stakeholders in the industry. Nigeria receives a lot of sunlight year-round, more than most places on earth. It is time for the country to utilise this natural resource to create electricity for millions that are unconnected to the grid and to complement other fossil fuels we use to create energy.
Renewable energy, especially solar is the fastest and cheapest way to create electricity today.
What challenges have you gone through since starting up and how do you get funds to start the business?
We faced many challenges, but Nigerians are very resilient. Challenges included getting people to buy into solar and the ways it could benefit them just like traditional electricity. We had to and continue to educate the public about solar because it's still considered a new technology in the country.
In funding the business, I started out with my funds, savings and donation from family and friends. We continue to welcome various forms of investments.
Who are your customers?
NASPA's customers come from various demographics. We cater to rural areas and those not connected to the national grids or who are connected but don't have stable electricity.
We also service urban areas, SME's, government agencies, beauty shops, schools, private and public health centres, banks, churches, and so on. If you want solar, stable electricity and we have a place to place your panels, which is the case in almost all circumstances, we would connect you.
How do you go about solar installations in areas with little or no land?
Good question, there are many areas where there is little or no land in Nigeria, especially places cut off by waterways etc. What we would do is to place the solar on
the roofs of the building or place it over water (floating solar), which is also very safe.
In other instances, communities that want mini-grids especially, come together to donate a parcel of land for the construction of their solar systems. If there is a will, there is a way.
Is there a special requirement to use solar?
The main requirements for having solar are the solar panels, which produce electricity from the sun. Then you need an inverter if you want to convert the DC (direct current) to AC (alternating current), which is the same as our traditional electricity, still called NEPA). Then a battery to store this energy is needed so you can have electricity at night when the sun is not shinning.
Also, other simple electrical components can be included, such as charge controllers, circuit breakers to negate overcharging and overloading.
Kindly explain clearly the affordability of solar for Nigerians through your intending partnership with Globacom.
To make solar affordable for Nigerians, we are utilising the Paygo model. This allows customers to pay for the electricity their solar panels produce through the use of their mobile phones and rechargeable cards.
Customers will simply send a code through their cell phone; the money will be deducted when they receive a code through a text message which they will input in their solar systems. This will turn on the system for usage for the amount of credit purchased.
When credit is finished they have to reload it again to turn the system on for light and power. Think of it as a meter system, only you pay for electricity like you are paying for mobile phone minutes.
NASPA also allows customers to pay for their systems in 2 or 3 instalments.  We are currently in the process of partnering with Globacom to enable local content. We have this technology with Airtel, Paga, and Gtb etc. With our partnership with an international Paygo company. We are looking at different ways to make payments easy and affordable for our various customers.
As a company, what are your achievements to date?
NASPA was selected as a finalist for the 2018 African Energy Ideas Competition. We were also invited to present our start-up at the recent Nigerian Energy Forum at Landmark Center, V.I. Lagos, and the Digital African Conference & Exhibition at Yaradua Center, Abuja.  We have also worked at the Ventures Platform, partnered with the IEEE and NSE on a few projects and solar training workshops, among others.
What are your plans for the company?
Our plan for the company is to continue to scale and make progress by electrifying more and more Nigerians with solar energy. NASPA believes that solar energy is the future of Nigeria electricity. Nigerians will continue to see more solar in the countries energy mix. The sun will always rise and shine in here.
Any news, offers, deals or message to your audience?
Contact NASPA for your electricity needs. With us, you can have reliable, 24/7 electricity at just a small price. It will save you thousands if not millions of naira in the near future. We guarantee we can save you at least 40% on your current energy bills, whether you are using for kerosene for lanterns (we have solar lanterns), or petrol and diesel for generators (we provide solar home systems and mini-grids).
For your free consultation and site audit, visit our website at www.naspa.ng, fill out the short form and provide us with a number & email where our agents and engineers can get in touch with you. Customers can also give us a call at the office.
What is your advice for other start-ups and aspiring entrepreneurs?
My advice would be to follow your passion. Do what makes you happy, be resilient and find a way. But you have to work hard, some days you might have sleepless nights doing work because when you have a business, it's no longer a 9-5 job.
To get more of NASPA, visit their website or contact them on 08155400603
Join our list
Subscribe to our mailing list and get interesting stuff and updates to your email inbox.