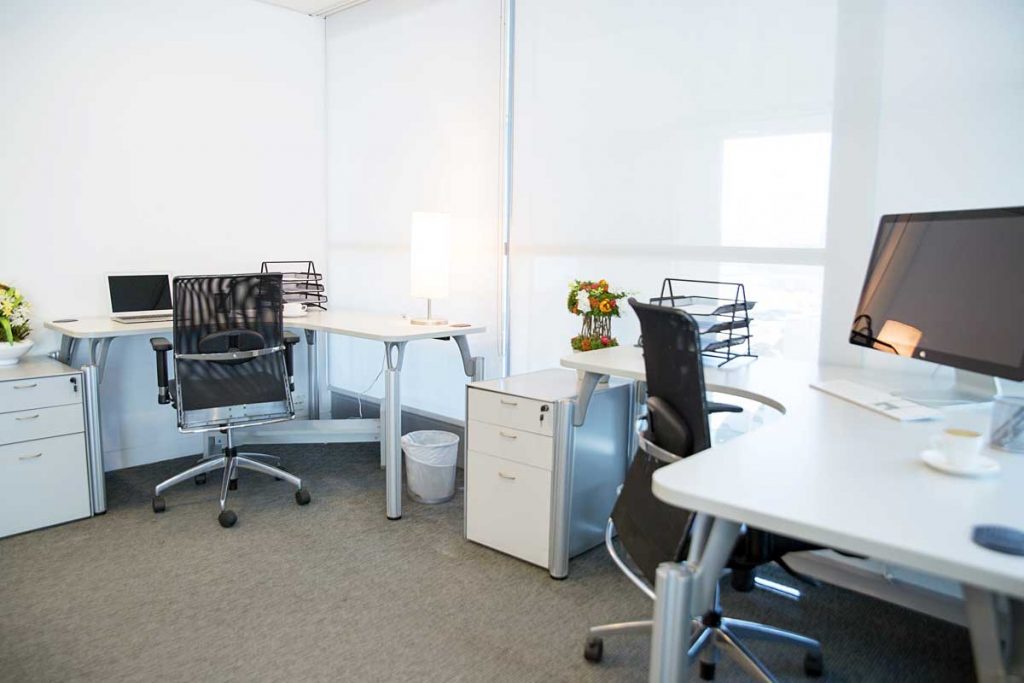 How to Get An Affordable Office Space For Your Startup Business In Nigeria
So you have a business that you are planning to start? Let me start by congratulating you taking this huge step. But then, you are faced with a major challenge which is how to get an affordable office space to run your business from. In a country like Nigeria where the cost of everything is on the increase, office spaces and store rentals are not left out.
Have you checked out some stores and office spaces, and only to be discouraged by the exorbitant fees they are tagged with? Maybe you are even on the verge of giving up on your dreams of setting up your own business. Do not worry, I've got great news for you today! I have listed a few ways you can get an affordable office space for your new business.
How to Get An Affordable Office Space For Your Startup Business In Nigeria
1. Use Your Home
The first on our list is your home. You may be wondering why we are talking about making use of your home when you are looking for an office space. Well, in case you don't know, a lot of homes double as residential and business outlets.  If you do not have funds or your funds are very limited, the best option is to start from where you live (in your house) since you will be saving cost which can be channelled back into getting more goods for your business. If you are into selling of products, you can store your goods in your house, print fliers and distribute to people. You can also print posters bearing information about your product and post them in strategic places around your local area. If you are worried about security, you can leave your home address from any promotional material, but make sure your phone number is boldly visible and you are always available to be contacted via the phone.
2. Get A Container
My hairdresser was paying for a shop before she got married and had to go live with her husband after their wedding.  I was yet to get a replacement for her, so I had to go look for her in her new shop. On getting there, I discovered that she was no longer using a proper salon shop, but a container. I am talking about the containers that are found at the wharf used in exporting heavy items to different parts of the world. On inquiry, she told me that it was more affordable for her since all she had to pay for was space. Before then, she was paying 120,000 yearly for the salon shop she was using previously, but with the container, she only pays 2500 monthly for space. Now that is 30,000 a year meaning she saved 90,000 just on rent. That's a whopping sum! All she had to do was get the container and have a welder weld it into her desired pattern. Tell me why you shouldn't consider this option.
If any of the above options are not yet appealing to you, you could try sharing an office space with someone. Nigerians are creative and smart people and therefore have been making use of this option for a long time. All you have to do is find someone that deals with something that is somehow related to what you are doing and ask to share his or her office space for a shared rent.  That way, you will have a space for your office and only get to pay half of the price.
4. Ask Friends To Look Out For Affordable Office Space
That you are unable to find an affordable office space does not mean your friends won't know of one. Inform your friends, family, and neighbours that you are looking for an affordable space. They will either tell you of a location they know that offer such space at an affordable price or spread the word to their friends and family too. In the end, one of them might be able to come up with an office space that will just be the right price for you.
5. Consider A Virtual Office
A lot can be done online today and so there is no excuse why you shouldn't start off that business you have been harbouring. Whether you have a product to sell or services to render, creating a website for your business might be a good starting point. Lots of stores are operating mostly virtually. You can even sell on their websites if you are not yet ready to create your own website.
There is always a way out for a determined business owner who is just starting out. Believe me, if you are willing to push hard, you can succeed and make enough profit that will eventually get you that office space you have been dreaming about. Don't hesitate to start small.
Join our list
Subscribe to our mailing list and get interesting stuff and updates to your email inbox.