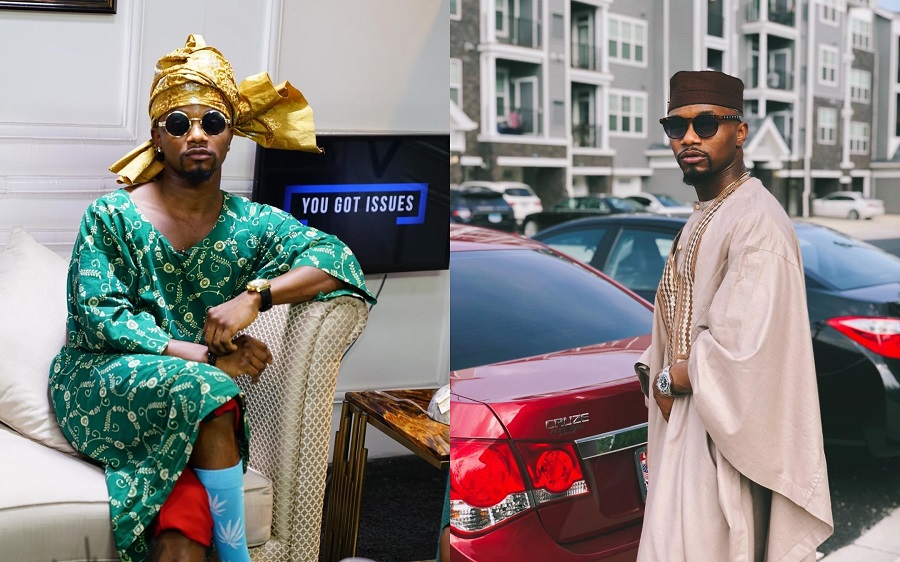 From Class Clown to Full-time Comedian: How Oluwatobi Onibatedo a.k.a Mama Tobi Started Comedy
Oluwatobi Onibatedo, also known as Oluwakaponeski, is one of Nigeria's fastest growing comedian.
Comedy for him was triggered by friends and classmates who saw the potential in him. However, he already had the potentials, and was able to attain an even greater leap with his alter ego, "Mama Tobi".
For Oluwatobi, comedy seems to have been a walk in the park considering his fast growth in the industry.
I was able to catch up with Mama Tobi – read Oluwatobi's story below.
Who is Oluwatobi Onibatedo?
Oluwatobi is a full-time comedian, actor and entertainer also active duty United States Marine.
How did you come about your nickname, Oluwakaponeski?
In school, I was always that funny guy and class clown; the guy who is always getting into trouble.
My classmates gave me that name. It started with Capone who is a "gang leader", then they started calling me Kaponeski, but then I added "Oluwa" meaning God in Yoruba, and it just stuck with me.
What inspired you to go into comedy ?
My mother is my actual inspiration – she is very funny. Everything I am doing comedy-wise is because of her.
Did you always know you will be a comedian?
No, hahaha. No, I didn't. My friends and schoolmates saw it in me and told me to take it seriously, and here I am today.
Who do you look up to in the industry?
Lol, My parents! Well yeah, I respect a lot of people and those who started before me – people like Olamide, Reminisce, Falz, Funke Akindele, Adunni Ade, Eniola Badmus and so on. I have a lot of respect for many more.
Do you write your skits?  What is your writing style?
Yes. I write all of my skits, and I don't have a writing style. I'm very raw and original with my work. I work to be creatively different in every skit I write.
From where do the ideas come?
I use my environment and how I grew up in my craft and of course my mother. It is from her I got my alter ego, "Mama Tobi" which plays a big role in my ideas.
As a comedian, what are your achievements to date?
I have headlined two of my own biggest shows in Canada and Nigeria; both sold out.
I started a clothing line while travelling to different countries and making my fans laugh. My fans keep me going.
What challenges have you gone through since you started?
Being known as an online comedian is quite hard especially when you want to move to the outside world. You have a lot to prove and standards to meet because people only experience you on social media.
How is the competition in your industry?
There's no much competition because everyone is in their lane.
What do you think is the society's perspective of the profession? 
Well, I think people are now more receptive to it because it brings a way of laughter and joy to people.
Asides comedy, is there any other thing you are looking to go into (or currently doing)?
Yes, acting. I'm working on getting in movies and more series.
What are your plans for your comedy business? 
I plan to create my own comedy production company in Nigeria and then expand to collaborate with other African comedians. I want to bring more light to us, African comedians. Just wait, you will see.
Any news, offers, deals or message to your audience?
Yes. I will be running a new end of the year free promotion for a few supporters with their businesses. Also, I will have a small get together teaching and advising those who want to come into this industry.
What is your advice for aspiring comedians?
Number one key thing is to be yourself and don't copy others. Be creative to stand out among others.
To get more of Mama Tobi, connect with him on Instagram

Join our list
Subscribe to our mailing list and get interesting stuff and updates to your email inbox.