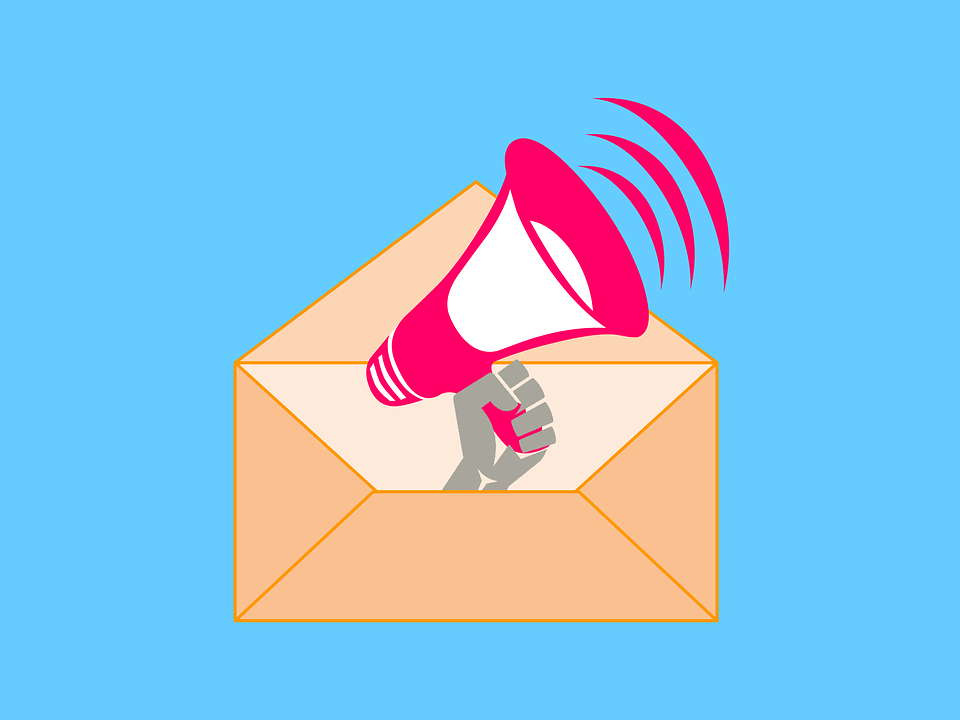 7 Email Titles That Will Grab Your Audience's Attention In Nigeria
Over 100 billion emails daily make their way to ever-cluttered inboxes around the globe. When we do make out time from our frenzied schedule to check out these emails, we either speedily read them or throw them in the trash folder without a backward glance. So, why do people take the time and trouble to open, read and respond to some emails, while others don't get the same considerate treatment? In one word, Title.
The title of an email is just like the backside of a Kardashian clan member, in that it gives the mail some added juicy meat and an irresistible allure that commands further exploration. So, do expect very interesting, humorous, controversial, mysterious, witty, engaging and slightly insulting emails to get read much more than strictly business-like and boring ones.
This applies especially in Nigeria where the vast majority of its populace seem to be in a race against time to make it by any means, and move ahead of the Joneses. In between checking their social media feeds, quarrelling over which tribe cooks the best soup, attending legendary "owambe" parties and living in what can be a treacherous, dangerous and ever-entertaining country, there's precious little time to take a deep breath. Talk less of slowly perusing each and every email in their inbox.
So, in case you were wondering which particular email titles will grab and stubbornly hold onto the attention of your intended audience here in Nigeria, here are a few of the more choice ones.
7 Email Titles That Will Grab Your Audience's Attention In Nigeria
  1. Get Monied, Get Honied
Most Nigerians are reputed to worship money and affluence. So, your email title needs to take advantage of this fact and appeal to their money-adoring side. Do this well and they'll be the ones begging you to send them yet more emails that will enable them to strike it rich and move up in life.
  2. How To Handle A Nympho
With more churches/mosques than schools and more pastors than the global average one could be excused for thinking the country to be one where the inhabitants don't have sex or even sexual organs. This is far from the truth as sex and sexual matters are a very titillating subject that most Nigerians can happily spend hours talking, dreaming or wanking to in the privacy of their homes. So, the above-stated title can be used either in the literal or figurative sense and is still bound to be a hit with most readers.
  3. 2019 Elections Will Never Hold!
With the country made up of hundreds of minor and major tribes, most of which are fiercely competing with each other to gain wealth, influence and political seats, Politics is a really hot subject with countless fanatical followers. And it's up to you to leverage this and grow your business.
  4. Secrets For Cooking Up Sweet Success
Nigerians take their food pretty seriously, as evidenced by the latest cyber war over whose jollof rice is superior. So, with such long-throat inhabitants, this title might prove sweeter than the real thing.
  5. Top 20 Phones Worth Selling Your Inheritance For
The country has a predominantly young population, with a majority of this being either internet-savvy or yearning to be. Tapping into this potential is vital. And what better way to do that than to make them know which phones they should spend every waking moment desiring to acquire.
  6. How To Call On The God In You
Religion is a subject that's really close to the heart of the average Nigerian. Here, faith does much more than move mountains; it also makes the said mountain dance and shimmy with glee. So, never hesitate to play the Religion card if that's what needed to grow your business.
  7. 20 Tips That'll Keep You Alive
Nigeria has its fair share of security challenges. And conquering these is of excellent importance to the lives of its citizens. So, coming up with useful security tips and tricks and forming these into cute and easily memorable titles is bound to get your emails noticed.
Now, seriously, try one of the email titles in your next email campaign and you would be amazed on how your Call To Action will be abused in a positive manner.
Join our list
Subscribe to our mailing list and get interesting stuff and updates to your email inbox.