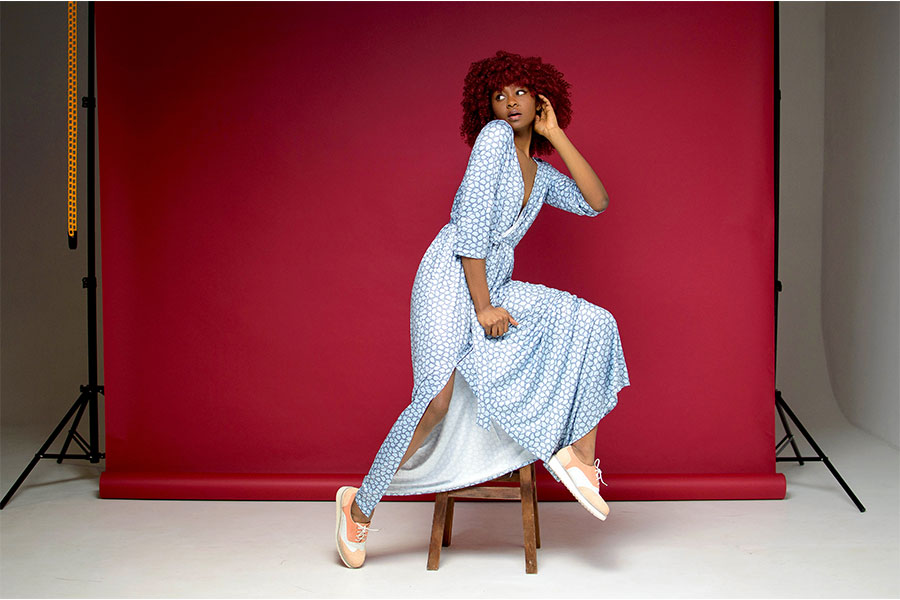 How to Prepare for a Portrait Session in a Photo Studio
My experience in photography business shows that most clients fail to prepare ahead of their photo shoot session, and when their pictures do not come out perfect, they end up faulting the photographer for their shortcomings. A good photographer will anticipate this situation and prepare to step in when the client is struggling during a portrait session in their photo studio.
A portrait session requires that you be fully prepared and well organised for the shoot to get the best out of it. I have highlighted a few tips on how to prepare for a portrait session in a photo studio. If you follow the points below, I can assure you that you will be shinning all through the portrait session. It will also become more natural for the photographer to meet your expectations by delivering perfect images.
Select the right photographer or photo studio
There are professionals for every type of photography, be it fashion, corporate, maternity, boudoir, wedding, or family shoot. That is not to say that other photographers cannot fill in space for all the listed niche of photography, but we have photographers who are specially trained on a particular niche of photography or rather, they have developed an interest in that niche and have been able to master it.
A photographer who specialises in 'nature photography' may struggle when shooting models in a photo studio. So, it is vital that if you want a portrait, you visit a professional photo studio where you can easily find one.
If you live in Lagos Nigeria, for example, and do not know where to find a professional photo studio, google photo studio Lagos or photography service Lagos, and you would see a list of good photo studios in the Lagos Nigeria. Being in a photo studio also means you will be able to use the vast photographic equipment and props in there.
Select a photo studio in a perfect location
Select a photo studio in an area that you can commute to easily, and with necessary facilities like car parking space, lift and CCTV. Ask for direction to the photo studio before the shoot, so there are no surprises.
Also, don't forget to keep environmental factors in mind when getting ready for the portrait session. If a part of the portrait session will be shot outdoors, you may want to consider the weather condition; the wind, rain and heat, as they could affect your shoot negatively if not anticipated. Every environmental factor can add flair and serve as props to your shoot if predicted.
Book the photo shoot
When you are convinced that a photo studio has a photographer that can deliver your shoot to a professional taste by looking at their portfolio, then make a booking on time and ahead of the shoot, so you and the photographer have enough time to plan for the shoot.
Photographers do not take cameras and start shooting like someone who is on a battlefield; they do take their time to research for the best shots, props, and poses that can help to achieve the best in the every photo session. So you will be doing yourself and the photographer a very big favour by booking ahead of the expected time of the shoot. This way the photographer can do proper research and be psychologically prepared.
Physical Outlook
Still on preparation; the type of shoot you want would determine your wear, hairstyle, look and makeup. You will not want to put on a casual dress for a corporate shoot nor put on "all black clothing" for a birthday shoot. Every type of photoshoot determines what you will put on and the colour of the outfit.
Take some fashion accessories like hat, satchel bags, scarfs, and sunglasses with you as they could add to the props for your shoot. It is also essential that you arrive at your portrait session on time with your hair and makeup ready, so the timing of the booked portrait session will not elapse while you are still dressing up.
Rehearse your pose
If you have a particular pose in mind for the shoot, it will be in your best interest to rehearse the pose in front of a mirror, just before the shoot. By doing that, you will discover your best portrait pose. You can also try out different expressions and postures while on a single pose idea. This will give you variety of images and allow you to be in a position to select the best image from the shoot.
Get more props
Props in photography is like the icing on top of your cake.  If you are having a family photo session, your photographer will get the suitable props he can work with provided you share your idea with him or her beforehand. For kids shoot, you might want to bring some toys, games, favourite books and more to be used as props for the shoot.
Get familiar with the photographer before the session starts
This is very important! Try to have a chat with the photographer just before the shoot commences so you can create a good connection which will last all through the photo shoot. This will also help the photographer to be free and get the best out of the shoot.
You can also schedule a telephone conversation with the photographer before the shoot, so as to discuss your expectation for the shoot. You can also use this medium to generate ideas or theme for the shoot if you do not already have one.
Once you are able to prepare for your portrait session and create a rapport with the photographer, the shoot will unfold with ideas popping out all through, and you will be surprised at the outcome of the shoot.
Written by Agnes Akinleye (Elite Studio Nigeria)

Join our list
Subscribe to our mailing list and get interesting stuff and updates to your email inbox.