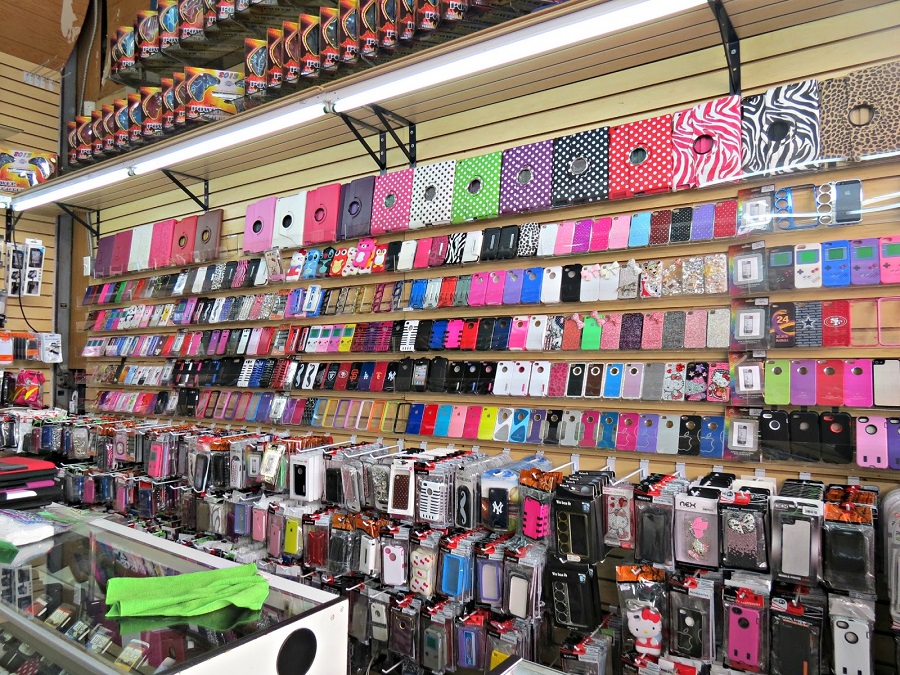 Thinking of a Business to Start with 100K in Nigeria? Try these 7 Businesses
True, the Nigerian economy isn't in a good state and 100K isn't much money that many people would boast of having. Nevertheless, if you have 100K – and you are business minded – there are a few businesses you can start and generate a high return on investment.  So, if you are thinking of a business to start with 100K in Nigeria, this post is written for you.
I will take you through 7 low-capital business investments you can start within a short period and start making profits in months – even expand into a big-time business in years.
Businesses You Can Start with 100K in Nigeria
Mobile Phone Accessories
When you go to Computer Village or any other phone markets across the country and see the rate at which people are buying phones, you would agree that phone accessories business would be lucrative. These people buying new phones need accessories such as phone cases, earphones, screen protectors, power banks, and other phone accessories.
Looking at the retail costs of each of the named accessories, they are relatively cheap. So, if you are thinking of a business to start with 100K, the mobile phone accessories business falls into the category as it requires very low capital to buy phone accessories in bulk.
Moreover, to start the business, you don't need to rent a shop; you can collaborate with phone sellers or repairers to share their shop – or get a small open space in an area with busy human foot traffic.
Computer Accessories/Computer Repair
More like the mobile phone accessories business, the computer accessories business is lucrative and a business you can start with 100K. However, to make you easy earn more money from this business, you would need to know how to repair a computer, troubleshoot hardware and software problems, and fix the problems.
So while considering the computer accessories business, as a business to start with 100K, you should intern with a computer repair expert to gather the skills required to fix computers. Doing this would increase your odds of being successful in the business.
Note that to make computer accessories business fall into the category of businesses to start with 100K, you should start by selling inexpensive accessories such as batteries, keyboards, mouses, and CD software.
Mini Importation
Mini Importation is another business to start with 100K in Nigeria; the business is easy to start – and in fact, 100K is too much to start it. With just 10K, you can start importing goods from abroad and sell them for profit in Nigeria.
All you need to get started with this business is your computer and a good internet connection. However, since the internet is full of scams and fraudsters, you have to be careful while doing your mini importation business.
If you play by the rule, mini importation is a business to start with 100K that you can grow to the level of renting your store – and upgrading to becoming a major importer.
Fresh Fruit Juice
Though this business requires low capital to start and brings in a huge profit, most people aren't keen on doing it. The major cost in starting the business on a small scale involves the cost of buying fruit juice machine, freezer (if you don't have one at home already) – and perhaps a generating set if you live where the power supply is erratic.
Once you have started production, you can start serving hotels, local schools, local restaurants, and other people and businesses that need natural refreshing fruit juice. When you are thinking of a business to start with 100K with no much stress (but high profit), think of fresh fruit juice production business.
Liquid Soap Making
Soap making involves mixing chemicals, but you don't need a degree in chemistry before you can start a soap making business, which is low-cost and risk-free.
With less than 100K you can start making liquid soap and sell it to family, friends, neighbours as well as businesses, including restaurants, hotels, fast foods, and other businesses that do lots of washing with liquid soaps.
Food
We, humans, have got no choice: we must eat, no matter how empty our pocket is; so, a food business is not just a business to start with 100K – it is a highly profitable venture. It is worth saying that like every other business mentioned on this list, a food business started with 100K is going to be on a small scale, and you wouldn't be renting a shop.
You can buy the food and cook from home, and then take it to offices, buildings, or markets where you would be selling it to people. To run a successful food business, though, you must have a dab hand in cooking. The food business is fast selling in cities such as Lagos, Abuja, Onitsha, Ibadan, and other metropolitan cities in Nigeria.
Fish Fingerling
What do you need to start a fish fingerling business? Water (100% free) and less than 100K. The business is easy to set up, and within months of starting, you can start harvesting and selling your fingerlings.
Note that to run a successful fish fingerling business, you need to understand the concept of water PH, water temperature, and other water conditions that affect the survival of fingerlings.
With the water-condition knowledge in your bag, fish fingerling production is a business to start with 100K that can give you more than 100% return on investment.
The above are the seven (7) businesses to start with 100K in Nigeria. The majority of them doesn't require technical skills and prolong learning to get started. Pick one of them today and see where the business is going to take you to in the next one year.
Do you know of a business to start with 100K that can bring a huge return on investment? Share with us in the comment section.
Join our list
Subscribe to our mailing list and get interesting stuff and updates to your email inbox.