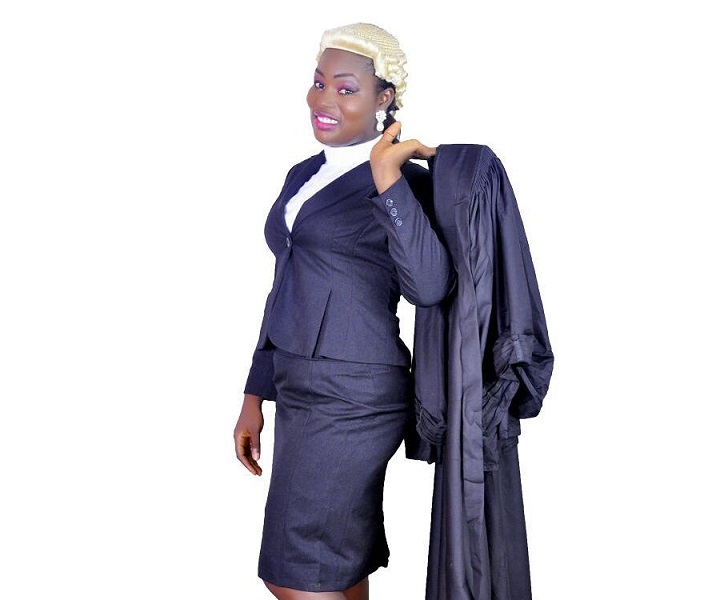 Lawyer-Cum-Indigenous Food Guru: The Inspiring Story of Olufunmi Ehuwa
After a ton of job interviews with various law firms but no luck, Olufunmi Ehuwa started Tasty Corridors with ₦3000 from her savings and a part of her NYSC allowance. As stated by her, she's unfazed by the competition in the industry and will rather give priority to innovative practices.
Read the inspiring story of Olufunmi.
Who is Ehuwa Olufunmi Abosede?
I am Princess Olufunmi Abosede Ehuwa, first child of my parents. I am 26 years old. I attended Our Lady of Apostles Private School – then an international school and the prestigious University of Lagos, Akoka, Yaba, where I studied Law. I am the pioneer of Tasty Corridors, an indigenous food brand.
Briefly tell us about your company and the services you offer?
Tasty Corridors is an indigenous online-based food brand that delivers healthy, affordable, ethically variant Nigerian delicacy options to Individuals (young professionals, working class and middle-class earners) and businesses (growing businesses, event planners, and large corporate bodies) in the Lagos, Nigerian market.
The brand was borne out of a quest to satisfy customer's cravings for Nigerian delicacies every day and delivered right to their doorstep at a convenience. It has established clear steps to achieve its objective of offering healthy, affordable and ethically packaged Nigerian delicacies in the next five years.
What is your career path and how did you get into food the business?
I didn't take it up as a full-time business until after my NYSC in 2017 where I served in Ibadan southwest LG. I applied to various law firms with the hope of getting a job, I passed through different job interview stages, but the offer never came. I felt I should do something while waiting, so I opened an Instagram page to sell food, although I had no idea of what type of food to sell.
Providence showed up for me via askdamz where she asked entrepreneurs to pitch their idea in the comment section so as to be found by their targeted audience. I did in the comment section, and she asked me to slide into her DM, and voila that was it!
She made an order, which I delivered, and she then gave me a shout out on her page; since then it's been no turning back.
There was pressure at a point in time to practice law by my folks. So in a quest to satisfy them, I picked up a law job by referral from a family friend. I was optimistic that I could have both lives, i.e. practising Law and doing my food business.
I was paid a meagre amount of ₦5000 at the end of the month. I couldn't believe it. I was devastated as the money won't even cover my transportation fare. I decided to hold on a little probably it was a test from my employer. I wasn't paid the second month, and that was when I took the bold step to resign as I was using my profit from my food business to run the law job. I decided to focus fully on my online food business. I intend to put a structure in place for my business so that it can run on its own in my absence and also outlive me.
 What challenges have you gone through since starting up and how do you get funds to start the business?
I started with my three thousand naira savings and later added the last youth service allowance to do branding items like the logo, fliers, stickers, etc. Friends and families were the first customers, but it didn't happen that easy because there was lots of opposition from my folks demanding I focus on my law career. I chose food because no matter the occasion, people must eat, everybody must eat, we all need food to survive, and the market is large enough with heavy demand for Nigerian food delicacies and convenient delivery to different household, so I came to bridge that gap to bring them healthy Nigerian delicacies at their doorstep.
The Challenges are numerous including Logistics, Production, delivery, power outage amongst others. Some customers would ask for payment on delivery only for you to get to their location and their phone is switched off. Lack of access to funds is also a huge challenge, but we trust our process.
What equipments are necessary for a food business start-up?
It depends if the person is running a home kitchen or a restaurant. For home kitchen, you need the basic cooking utensils, unlike a restaurant where you need Industrial gas cookers, cookers, electric friers, chaffing dish, Cutleries, Freezers, Generator etc.
What kind of meals are your specialities?
Ewa Aganyin/Aganyin sauce is the premium food of Tasty Corridors with the addition of other delicacies including ofada sauce, panla sauce, ponmo alata suwe suwe, igbin alata suwe suwe, moin-moin elemimeje, ekuru/sauce, gizdodo and dundu.
Can you handle special menu requests and guests' allergies or dietary restrictions?
We have clients that request special considerations for their dietary needs or allergies like no onions, seasoning cubes, bleached palm oil, ginger, etc. We cook for each order requested; we don't produce in mass. Instead, we cook based on individual client's specifications.
Do you have suitable food safety controls in place?
Definitely. We put measures in place. From food handling to packaging and cooking. We ensure optimum hygiene standards and healthy preparation process for all our servings. We make sure we use the best breed of beans (Ewa Oloyin) and unadulterated palm oil which is locally produced without bleaching. The cooking environment is clean, and our ingredients are washed thoroughly and blanched to kill harmful germs that can lead to food poisoning.
 How do you keep being consistent in making great meals?
We pride ourself as a food brand that caters to the client's cravings. We deliver top quality meals as they want it while maintaining the unique taste and delivered accordingly. We create our recipes and tweak it to meet clients' taste but with the taste uncompromised.
What makes you different from other food vendors in Nigeria?
The competition is stiff, and we have to be on our toes. We keep innovating at every turn. We don't cut corners as we staunchly believe in quality. The minimum shelf life of our Aganyin sauce is six month without reheating or refrigerating while maintaining it's unique taste.
How is the competition in your industry and niche?
We have a lot of players in the industry, and that keeps us on our toes. We make sure every process is detailed and attended to with optimum Tasty Corridors best practices. We are not bothered by the competition in the market as we are innovative with excellent customer service. We also pride ourselves as the Hub of Nigerian finest delicacies.
What is your advice for other start-ups and aspiring entrepreneurs?
Entrepreneurship is not for the faint-hearted. Being tired but not ok to quit is ok. Whenever you feel like giving up, remember why you started in the first place.
Any news, offers, deals or message to your audience?
Tasty Corridors promises unflinching dedication to cater for your desired local Nigerian delicacies. We cater to all events, and there is a special discount for every request from the NaijaGoDigital platform.
To get more of Tasty Corridors, connect with them on Facebook, Instagram and Twitter
Join our list
Subscribe to our mailing list and get interesting stuff and updates to your email inbox.