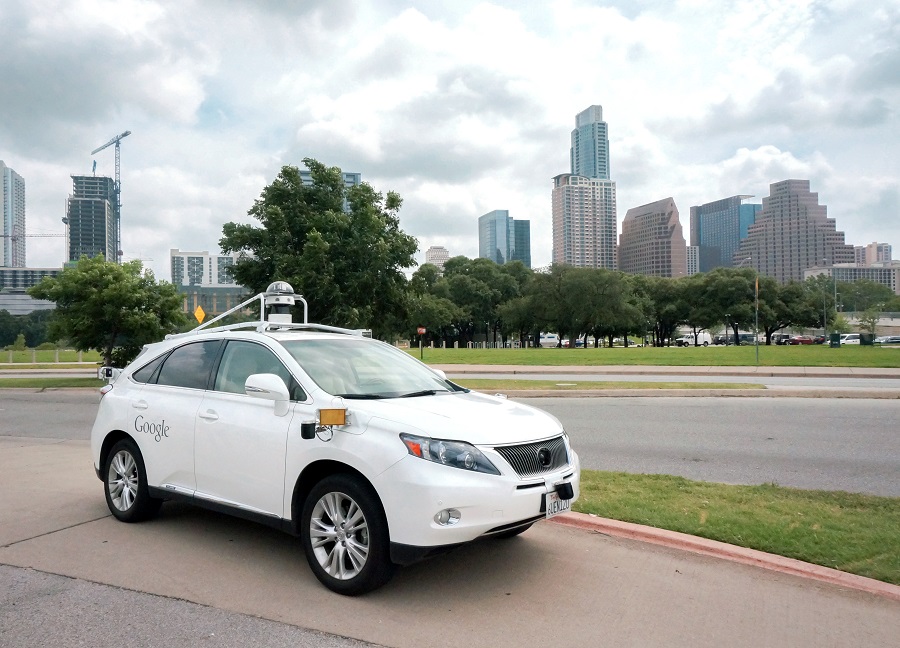 A Peek Into the Future:  10 Technological Breakthroughs We Still Await
Some technological advancements we see today seemed like pure witchcraft thirty years ago. Science and technology have taken huge leaps, and we expect more in years to come. Some futurists even predict a future where humans will evolve into a hybrid of computers and human.
This piece contains some breakthroughs we have heard or seen something of and still patiently await.
1.    Driverless cars
The idea of driverless cars has been around for a while. We have seen in it in movies, fiction works, and years back, there was the bank advertorial that featured this much awaited technological breakthrough. How this will work on Lagos roads still beats me, considering the craze of Lagos traffic and the daredevil drivers this AI-driven car will have to deal with.
I suppose all of these have been considered.
This particular breakthrough is said to be in the works. Tests are said to be underway in some states in the United States of America already; we patiently await driverless cars on the streets of Oshodi, Enugu and Kano – and perhaps driverless trucks.
2.    Flying cars
Where is my flying car? Flying cars may still be a long time away. The key to this technology may lie in being able to harness (or should I say control?) gravity. This technology is similar to what hoverboards will work on if they ever come into existence.
Who does not want to switch to fly mode in the middle of a heavy third mainland bridge traffic? It would be really sweet to be able to fly from the office to your home, leaving everyone else in traffic, groaning and sweating.
While there have been several prototype tests of flying cars in the past, it does not seem like they are about to become a reality anytime soon, considering the engineering constraints. It would not be easy for a car to take off, fly and land everywhere in heavily populated urban environments, safely.
3.    Mind Reading
Imagine a computer that can tell you exactly what it is you are thinking. Oh, you are already thinking how horrid it will be for someone to have access to all your not-so-pure thoughts, are you not? Alternatively, are you thinking of how to breach people's privacy and start learning all their dirty little secrets?
We may not be too far off from such technology, as there have been recent breakthroughs and ongoing research in that particular area with advancements in Artificial Intelligence enabling these leaps.
However, this technology, if and when it comes to reality, will create a whole new set of challenges from privacy issues to concerns on who should have access and who should not.
4.    Robot Maids
Personally, I would like a maid that I can tell to boil some rice at 2 a.m. after watching a movie late into the night. Especially one that will wash the pots and better still connect itself to the electric socket after. A robotic maid that will clean my shoes, lay my bed, and maybe once in a while brush my teeth while I chat on WhatsApp.
The challenge here is that such a robot will have to be very social, learn human behaviour and be pliable to the organic nature of the human society. The growth of Artificial Intelligence is encouraging and gives hope that we may, someday soon, have robots that can take over most of our annoying chores, leaving us Nigerian youths the opportunity to be lazier.
5.    3D Printing
3D printing is here already. Many manufacturers are already using this amazing technology. What we await is having 3D printers widely available for use in homes so that people can print everyday items from the comfort of their rooms. How amazing would that be? Did you know that Andrey Rudenko already spearheaded a project where a castle made of concrete was made out 3D printing?
We await a lot more from this technology with the passing of time and the ease it would bring to people. Young people can be innovative, designing from their computers and print out prototypes from 3D printers.
6.    Edible Food Packaging
The future is here on this one too. Several companies are already darting into the arena of edible food wraps mostly out of environmental concerns. Our bins are filled with many food wraps, and this solution is very welcome. It would be a welcome development if I can chow down my plate of rice after the rice and not have to start looking for a trash can. I paid for the packaging too, after all.
There is also the water container that makes water looks like a blob. Something close to pure water sachets but not quite the same because, well, this one is made from sodium chloride and seaweed-edible.
7.    Wireless electricity
Wires can be annoying. They can be an eyesore. The struggle to keep them out of sight is real, so the idea of Wireless Power Transfer is exhilarating. Researchers at Stanford University recently made groundbreaking progress in this direction, and we can hope for wireless electricity in our homes.
The advent of this technology will also quicken other innovations such as electric cars.
8.    Teleporting
Everyone has thought of how easy life would be if only he or she can teleport. I wanted that power so bad that I prayed for it as a kid. I closed my eyes tight and 'willed' myself to the other end of the room.
Nothing happened of course.
The truth is that most scientists agree that teleporting is impossible for macroscopic objects, but we still faithfully await that turn in technology, some miracle that will make teleporting possible for humans.
Would you not love to be in Lagos one moment and then Abuja the next? Perhaps the inventors or discoverers can throw time-travel into the mix too.
9.    Smaller Batteries
Notice how memory chips are getting smaller by the day, with growing capacity? You will find tiny chips capable of holding hundreds of gigabytes, something that was impossible just fifteen years ago.
It is surprising that nanotechnology has not caught up here. We await the era of smaller batteries and bigger capacity.
10. Medical Test Device
It would be nice if we can have a mini device that we can be used to diagnose simple ailments like malaria and typhoid. A domestic handheld device to carry out blood tests, urine analysis and so on. Something that we would plug into our phones and get results instantly. It is a worthy dream that we may likely see in the future.
Join our list
Subscribe to our mailing list and get interesting stuff and updates to your email inbox.