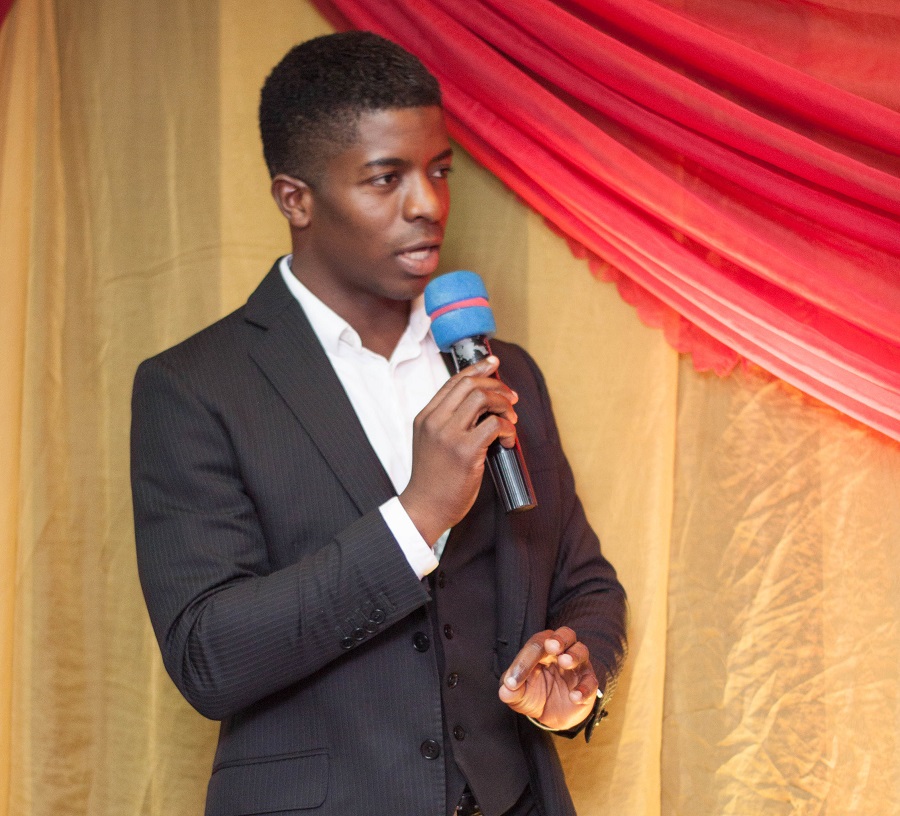 He Failed in Ethanol Fuel Business but Now Runs a Successful Data Analytics Company: The Story of Rahmon Ojukotola
After failing in sugarcane ethanol fuel business, Rahmon Ojukotola went ahead to found StartCredits, the leading credit-risk data analytics company that has over 10,000 monthly users. With StartCredits, users can easily find low-interest loans as well as calculate expected returns on investment on the Nigerian Stock Exchange shares.
In our interview with Rahmon, he discussed his journey into entrepreneurship and how he was able to start and get investors for his business. He also shared with us his passion for art and music, and below are answers we got from his interview.
Who is Rahmon Ojukotola?
Rahmon is an artist and entrepreneur. My entrepreneurial journey started in 2015 with Dagba. It was a sugarcane ethanol fuel business that failed due to logistics, infrastructure and regulatory issues. The lessons from that experience taught me more about running a successful business than all of my numerous elite qualifications.
Being an artist, I express my artistry skills through the RooJ brand. It is a creative collection that produces art exhibitions and music beats for Nigerian artists. We also organise amateur boxing tournaments for top-rated boxers in Lagos.
Briefly tell us about your company and the services/products you offer?
My company, StartCredits, is Nigeria's leading credit-risk data analytics company, building proprietary credit risk models for financial institutions. We currently help over 10,000 monthly users find loans and save money through our loan-comparison web app.
We also help Nigerians maximise the returns on their investments for free, by calculating the expected returns on Nigerian Stock Exchange shares – using advanced valuation models.
What is the Unique Selling Point (USP) of your business and who is your target audience?
We are the only organisation offering risk analytics services in Nigeria, utilising various stochastic volatility models to generate accurate estimations of the borrowers' probability of default.
What is the company's online presence?
With over 10,000 monthly users StartCredits is Nigeria's number one destination for borrowers looking for online loans from moneylenders, microfinance, banks, peer to peer and mortgage lenders. Our exponential growth has been further boosted by investment in the business by local investors in Q4 2017.
As a company, what are your achievements to date?
StartCredits is promoting financial inclusion by providing transparency and increasing competition in the loan market to reduce rates for qualified borrowers; it has also helped thousands of Nigerians to save millions of naira in interest rate savings. We hope to save Nigerians billions of naira in the next five years.
What challenges have you gone through since starting up and how do you get funds to start the business?
We have raised millions from local investors, and this has enabled StartCredits to grow exponentially from Q4 2017 to Q1 2018. A lot of Nigerian start-ups find raising capital to be very difficult; this is partly because local investors do not understand their business model.
Once the investors understand the model and it's within their risk profile, they are usually willing to invest.
How is the competition in your industry and niche?
As the first mover in the market, there are no direct competitors. Instead, we face challenges that are particular to successful innovators and pioneers.
What are your plans for the company?
We recently launched our new equities team, calculating the expected returns of stocks traded on the Nigerian Stock Exchange. We utilise the capital asset pricing model, and where the data exists, we use up to a five-factor proprietary model in calculating the expected returns on investment.
We did this so that Nigerians would be able to make better decisions on their investments.
StartCredits is poised to positively impact the lives of millions of Nigerians in the coming years; this makes us the logical choice for any investors looking for exposure to Nigeria's fast-growing FinTech industry.
Any news, offers, deals or message to your audience?
Anyone seeking loans for their business, education, medical, accommodation or other personal needs should visit StartCredits first to ensure they are getting the best interest rates.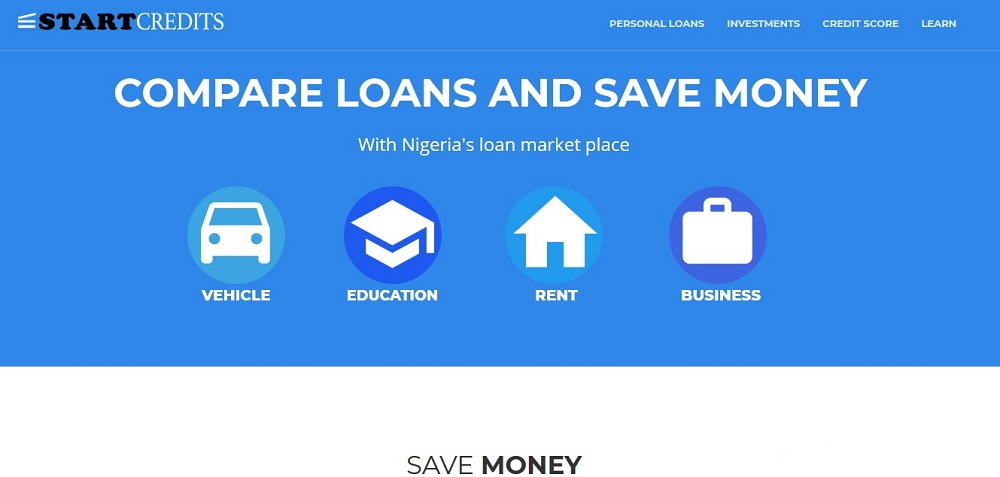 Any registered moneylenders, microfinance institutions and banks wishing to partner with us to list their loan products should contact through our website.
What is your advice for other start-ups and aspiring entrepreneurs?
First of all, it depends on the kind of business. If you're doing a social enterprise, then profitability isn't the key thing. However, for regular business, you have to make sure that everything you're doing is simultaneously helping you achieve your goals and make profits as well.
Don't leverage too much and try not to grow too fast. Also, make sure that what you're doing is what people want. The whole point of doing business is addressing the needs of society. So make sure you do extensive research – go out and meet people to listen to what they're saying – and make sure you have the right skill set to execute your plan.
Once all of that is in place, you're good to go to become the next Bilikiss Adebiyi of WeCyclers or Shola Akinlade of Paystack.
To get more of Rahmon Ojukotola, connect with him on LinkedIn and Facebook.
Join our list
Subscribe to our mailing list and get interesting stuff and updates to your email inbox.