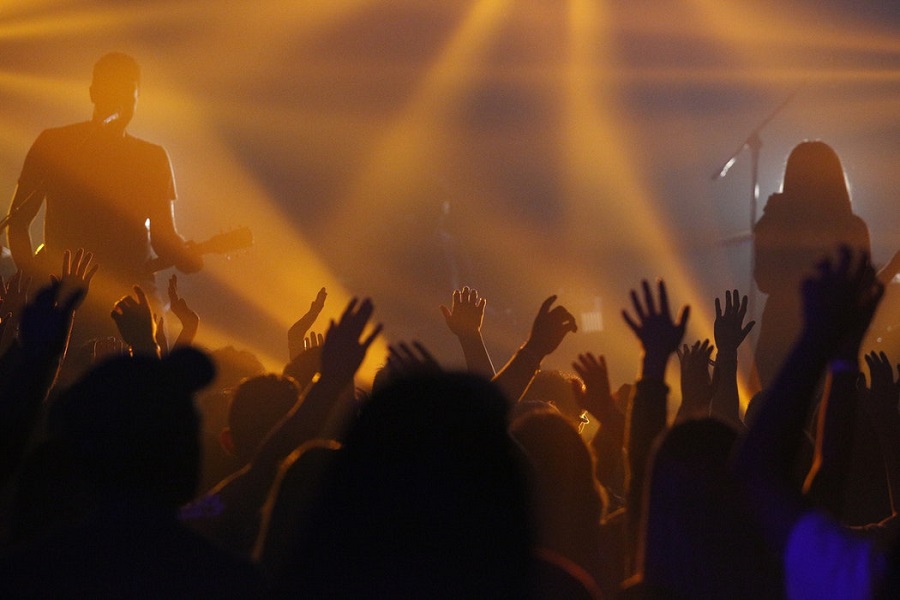 Having an Event in Lagos Nigeria Soon? Here Are the Top Music Live Bands in Lagos
Music is the soul of parties – and that is the reason parties have a DJ, a live band, or a performing artiste. Out of the three available options, Lagos socialites usually prefer the live bands as their performances are thrilling and captivating. If you happen to be one of these socialites (or a regular person that loves live band performance), you would love to know the top music live bands in Lagos that you can call on for your events.
We have researched and highlighted the top music live bands in Lagos based on online presence, social media buzz, and client testimonials. The bands listed in this post have performed at high profile events in Lagos and other parts of the country – and even outside the country. In no particular order, here are the top music live bands in Lagos for weddings, birthday parties, and all other events.
Top Music Live Bands in Lagos for All Events
1. BandEnroute
Led by Isaac Otokpa, BandEnroute is one of the top music live bands in Lagos that offer a broad range of musical genres to event attendees. The band came together as a group seven years ago, and since then has played in over 200 events in the country. Individually, each member of the band has been performing for over ten years before coming together as a group.
BandEnroute performs in wedding, birthdays, corporate events and other social events. Since 2012, the band has been serving as the cover band for the Headies Awards, providing sound equipment and serving as a backup to Nigerian artistes performing at the award night.
The band plays both local and foreign genres and adapts its songs to the celebrant's need – the band sings Oldies, Hi-Life, Juju, Reggae, Rock, Naija Hip Hop, and more.
One of the things that set BandEnroute apart from the other bands is the impeccable dressing of its band members and the high engagement the band delivers to event attendees.  Also, the band is always on time – never coming late to the event.
2. Sharp Band
Although this band has been performing since 90's, it did not become a professional music band until the year 2000. Since becoming a professional, Sharp Band has come to establish itself as one of the top music live bands in Lagos.
The band has its root traced back to Pintoes Jazzville and Club Tower, where the then teenager group members used to perform. Now that Sharp Band has become popular, it entertains its fans inside and outside the country, and the biggest performance yet for the band was its performance at Commonwealth Heads of State meeting in Abuja.
The genre of music covered by Sharp Band includes hip-hop, highlife, jazz, rhythm & blues, reggae and tungba, and the prominent events the band has performed at in the past include Senator Ita Giwa's daughter's wedding, P-Square's wedding, Sir Tony Ezenna's daughter's wedding, among others.
Sharp Band sings for individuals, companies and agencies, including stakeholders, industries, telecoms firms, leading event planners, state governments, Presidency, etc.
3. Eboni Band
Eboni Band started out a professional music live band in Lagos back in 1998, and since then, the band has been performing at Lagos's top clubs and events. The music genres covered by the band include hip-hop, highlife, jazz, rhythm and blues, and reggae; the clubs that the band has performed include CIELO LOUNGE, SWE BAR, XOVAR, NEWSCAFE, THISTLE BAR etc.
As for the high-profile events that Eboni Band has performed at, they include Mike Adenuga's birthday and the events of top telecommunication companies like MTN and Glo. Eboni Band does more of indigenous music, and the group is led by God Bless Ubiebifayen.
4. Shuga Band
Akinloye Tofowomo leads the Shuga Band group. The band has its uniqueness in that it can blend old school tunes with the contemporary genres of music loved by the youth. This made the band able to engage both the old and young with its music at any event.
Shuga Band performs in weddings and every other event, delighting attendees with up-tempo secular flair, swing-beat, R'n'B, dance tunes, oldies, country, traditional, and more. The high-profile events that the band has played at include ECOWAS Heads of States Dinner, Mike Adenuga's daughter's wedding, and other high-class celebration within and outside the country.
Popular names Shuga Band has performed for include former Presidents, Goodluck Jonathan and Olusegun Obasanjo; former Vice President, Atiku Abubakar; former Oyo State governor, Alao Akala; and many others.
The above listed are the top music live bands in Lagos that you can call upon for all your events if you are a fan of live bands. Which other Lagos based live music bands do you think we should add to the list? Drop it in the comment.
Join our list
Subscribe to our mailing list and get interesting stuff and updates to your email inbox.