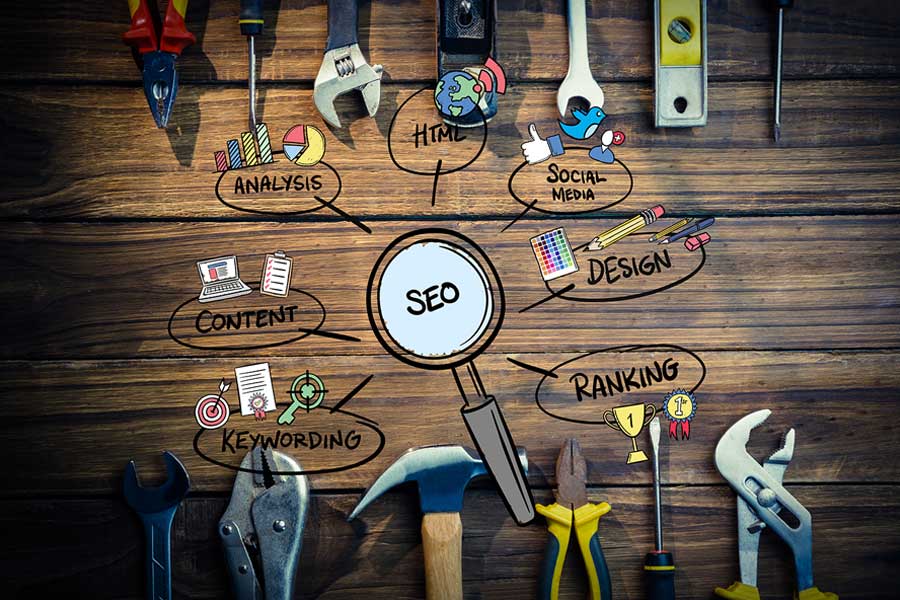 How to Perform a Website SEO Audit in Nigeria
First, you can pinpoint areas with problems that need corrections, and second, a good search engine optimisation (SEO audit) will keep your web pages up-to-date with the latest developments in SEM and above your competitors at all times. Here, I will be sharing with you tips on how to perform a comprehensive SEO audit for your website, to rank your business site higher for relevant keywords in Nigeria.
What is an SEO audit?
An SEO audit can be defined as a process of analysing the search engine friendliness of a website.
While many have suggested that the best way to perform an SEO audit is to hire an SEO Auditor to do the work, which is a good idea, there are free tools you can use yourself. And a very good is site checker by TopYouGo.
Hint: There are two basic types of SEO: Natural/Organic and Local SEO. Learn more about the differences between the two and how to deploy them here.
Why it's important to SEO audit your website on a regular basis
It is very necessary to carry out on-page SEO at least twice a year.
On-page SEO Checklist
Are titles unique for each page?
Is your description tag between 150-160 characters?
Is your title length between 50 – 65 characters?
Is your description tag not stuffed with your primary keyword?
On-site SEO is the most important part of any SEO audit. In fact, a lot of so-called professionals and specialist only cover this part.
To verify that a website is truly optimised for search engines, you need to consider the following factors:
Page Titles & Descriptions – It is easy to become confused on how to know the exact number of ideal characters for the titles and description tags of your web pages. The best tool you can use to determine if you got your title and description tags correctly is to use TopYouGo site checker.
URL Structure – You should check that the URLs for each page are unique and properly formatted. E.g.
This URL is not search-engine friendly: "http://www.olope.com/12/badurl/998909976"
This is an example of a search-engine friendly URL, one whose "slug" is properly formatted: "http://www.olope.com/good-url"
Text Formatting – Make sure that you don't just have plain text in your pages. Every text should be properly formatted using the right HTML tags. The title and subtitles should be formatted with the right tags, not forgetting other tags such as bold, italics, underline, etc., for emphasis.
Content – The content of your website has to be unique, and you must be careful not to have duplicated content pages on your website. Website developed using content management systems such as WordPress, Joomla, etc. usually fall prey of this error. In cases where duplicate contents are found, you should de-index the pages immediately.
Content length and freshness is also very key. It is important that you continually add updates to your old contents while you do not stop creating new ones. Doing this ensures search engine crawlers continue crawling and indexing your website.
Hint: The Importance of Keyword Research & Analysis in SEO Marketing
Status of other things that site checker helps you to find out are:
Broken Links
Images
Page Speed
Mobile Responsiveness of your website and
The structure of your website.
Hint: Remember that you can easily find out what needs to be looked into on your website by using TopYouGo Site Checker
Off-Site SEO Checklist
Off-page SEO is important, but you may run into serious issues with search engines if you do not know the limits of what you are allowed to do or not.
Inbound Link Analysis: Find out which websites are linking to your website.
One of the easiest ways to find out your inbound/incoming links to your website is by using SEMRUSH at www.semrush.com. The tool is available for both free and premium users. The premium user can use all functionalities of the tool while free users are limited in usage.
Once you have the report with incoming links from SEMRUSH, you need to answer the following questions:
How many unique backlinks do you have?
How many of your backlinks are considered to be from trusted domains?
Which of your pages have the most incoming links?
What percentage of the links is keyword based?
Depending on the feedback you got from the above questions, you may have to take some corrective measures to fix whatever may be wrong with your link building techniques and make sure you document those measures. For example, if you only have a few backlinks then you need to get more from related domains in your niche.
Note: checking domains that link to your website is very important. This is because you can get penalised if you have lots of backlinks from untrusted domain sources.
Unlike on-page SEO, you do not approach off-page SEO straightaway but skilfully, to avoid being penalised by Google and other search engines.
Do you have a few more minutes to spare? How about you read our Top SEO Tips That Can Rank Your Business Higher in Nigeria here.
Join our list
Subscribe to our mailing list and get interesting stuff and updates to your email inbox.