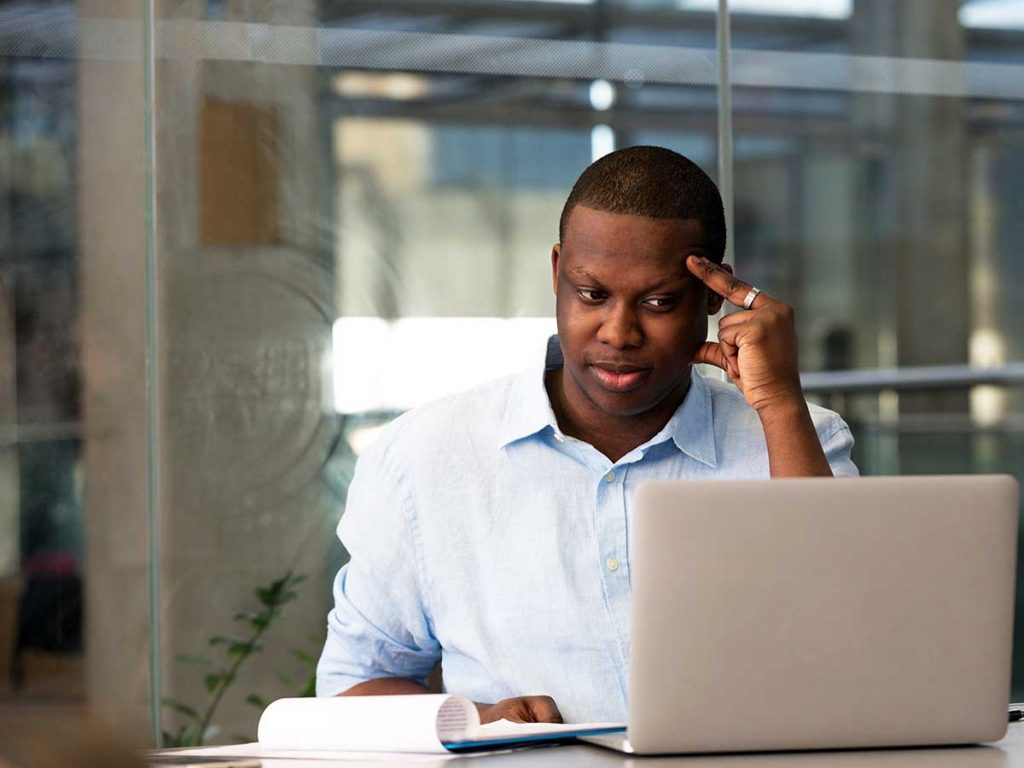 How to Choose a Social Media Handle (Username) When Yours is Taken
After much pressure, you decide to join friends on Twitter. You want to be part of the Twitter community in order to be able to dish out tweets, troll celebrities and catch up with the latest happenings in the community. Well, that's great!
During the process of providing your account details, you discover your ideal username is already being used by someone else. Now you feel frustrated because someone already has your desired handle or username on Twitter.
Twitter has a very large community of users and it boasts of over 320 million active account holders. But it might interest you to know that the number of inactive twitter users is still unknown. It is possible that the person using your name is no longer active on Twitter as the platform doesn't have a mechanism for making such information available for individual accounts unless for registered trademarks.
Most celebrities whose names have already been used have had to resort to using workarounds such as @ClementOtega27 or @TheReal_Pml. But while using acronyms serve as a way out, it can cost you thousands of followers unless you are not looking to grow an audience.
Instead of choosing an alternative handle or username that will confuse your followers or even cost you to lose loads of followers, here are a few tricks that can help you.
Important Things Social Media Account Holders Must Do
Before discussing how to create a Twitter account with a suitable name when your exact name is already taken, here are best practices for usernames in all social media platforms. Usernames represent your brand and create an impression about you or your business. So whether it is your blog brand, personal brand or business brand, here are three things every account holders must do.
1. Remain consistent
Using the tool called NameChk you can check if your desired blog name is still available or if your username is available across social platforms.
You may use a longer name for your domain and a shorter version for your social media accounts. But remember using different names across your social media accounts will make it difficult for people to find you.
If your name on social media sites like Facebook is fb.me/clementsmith, then people will most likely search for you across the other platforms using that same username. So ensure to use the same username across all platforms.
2. Be memorable
Even if you can't use your real name or brand name on your social media account, then choose a name that is memorable. It should be easy for people to recall. I have seen people using names they cannot even remember themselves two weeks after creating an account. Hence, the reason to choose a memorable name for your social media accounts.
3. Act fast
If the name you are thinking of using for your blog or brand is still available, then act fast and claim it before it's gone. Even if you don't have a use for it now, keep it till you are ready to rock and roll. Moreover, you can always delete the account anytime.
Actions to take if your desired username or handle is already taken
It is possible that the account carrying your ideal name might have been inactive for a very long time. In fact, there are millions of inactive accounts, and one of them could be having your ideal username.
Though Twitter may grant your wish to have access to that username, they only do so for registered trademarks according to their policy. However, you can go through their inactive account policy.
Here are the actions to take if a desired social media handle or username has been taken:
1. Abbreviate your name
Most social media platforms allow a maximum number of characters for usernames; in the case of Twitter, the maximum number of characters for usernames is 15, while that of Instagram is 30 characters. So if the name you desire is longer or has been taken, then try to shorten it using different combinations.
Instead of your complete name, use a shorter version. Instead of Clement shorten to Clem, Nigeria to Ng, Television to TV, and International to Intl etc. Another good example is Eniola Aluko (@EniAlu).
2. Add Keywords
Add keywords to your username. It will not only set you apart but make it easier for people to identify what you do.
For instance, if you offer writing service or you are a writer, then indicate in your username. Your username can be @clemwrites, @iamclem, @clemofficial, @clemrecords etc.
3. Include an initial
Sometimes, you find that your username turns out to be shorter than expected. In such scenario, you can use the first or second initial such as @PClemwrites and @BankyW. You can also use your entire initial if it is available, for example, @PeterClem
4. Include a location
Another simple trick is to add a location. This is a wonderful idea if you operate a local business and want to promote it on social media. It is also great for businesses in multiple locations. You can also add the country the business is located; for example, @FarAsNig (Farmers Association of Nigeria). You can also add your city or state.
Conclusion
Using these ideas, you can choose a new social media account and still retain your brand or personal name. These are great ideas to use if your proposed username is already in use by someone else. These tricks will not only help you change to a suitable username, it will help you retain your audience and help people to find you easily.

Join our list
Subscribe to our mailing list and get interesting stuff and updates to your email inbox.