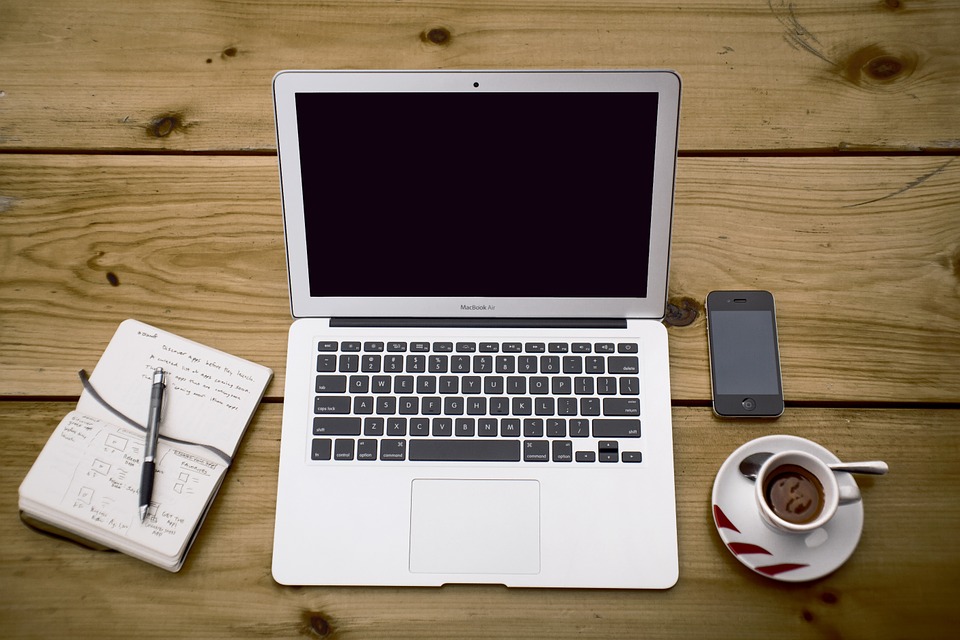 10 Tips To Excelling At Freelance Writing
With writing opportunities for freelancers in top sites like Fiverr, Upwork, Contena or just writing for a blog or website around you, freelance writing is now a great thing. Though lots of people even take freelancing as a full-time job, some people still find it difficult in having a strong grasp of this field.
10 Tips To Excelling At Freelance Writing
Get to Know the Website You Want to Write For
Learn Basic SEO
Learn How to Write an Awesome Article Pitch
Specialize in a Niche
Know Your Goals and Know Your Worth
Know Your Strengths and Set Expectations with Clients
Build Your Personal Brand
Organize a Workspace
Write Down Your Ideas Immediately
Don't Overwhelm Yourself with Work
   1# Get to Know the Website You Want to Write For
The first and most important tip for excelling in freelance writing is knowing how to do your research. Different sites have the way they write, they have a pattern for writing whatever they want, be it a newsletter, an article, report etc. You as a freelancer working with them for the first time should take your time to go through previous publications by them, so as to blend your style of writing to fit theirs.
In freelance writing, you are sure to get jobs on writing on topics you know nothing about this is where reading up on the topic comes up. A major problem most writers have is that they only read up about it, but fail to put their self to fit into that field they are writing on. Do your research appropriately and fit into the field.
   2# Learn Basic SEO
Optimising an article is an addition to the feathers on your cap. Most writers still don't know the basics of SEO maybe because some clients still don't understand the importance and put little or no emphasis on it.
Imagine an article you wrote for a blog or website comes up on an organic search, this will be a bonus for you in the sight of your client.
   3# Learn How to Write an Awesome Article Pitch
Potential clients have tons of pitches to go through before giving out the job. Make sure your pitch does not beat around the bush but goes straight to the point. It should be devoid of common boring words and should not contain ambiguous but easy to understand sentences. Use catchy words to grab the attention of the potential client.
   4# Specialize in a Niche
Excelling in freelance writing often requires a speciality in a particular niche.You might know a lot about different fields, which sounds really cool. In the long run, it pays to hold on to a specific niche. Build your expertise in that niche so that you will have your target audience.  It also builds up your portfolio with clients in that niche which is a strong point of attraction for potential clients.
   5# Know Your Goals and Know Your Worth
You may decide to write for free or a little pay when you are starting out which is cool but should also know your worth and where you are headed, so you can work in line with that and achieve your goals. You should not make it look as if you are begging your clients while you are negotiating a job. Know yourself and know what you are worth.
   6# Know Your Strengths and Set Expectations with Clients
Over the years as a freelancer, you should be able to know your strengths and discuss them with confidence as a selling point. In a bid to make win the heart of a potential client, do not talk about what you do not possess. Do not let clients have too much expectation on you.
   7# Build Your Personal Brand
Your website, logo and contents should all speak about you. Let people know your brand for who you really are. You can also write out publications for popular sites and platform. You can also write on industries in the niche you cover. This gives you the opportunity to be seen as a boss in your field and placed on high regard.
   8# Organize a Workspace
Due to the versatility freelance writing gives, most times, we feel we can work from the comfort of our bed or by just putting our PC's on our thighs. This is not proper, because most times we do not get as effective as we ought to be our brain is relaxed. You can design a work area in your room for a chair, table, lamp, stationeries strictly for work.
   9# Write Down Your Ideas Immediately
Writing ideas usually come up in strange places. Just the way the idea came to you is the same way it would leave. The best thing is to write down ideas as soon as it gets to you and act fast on it.
   10# Don't Overwhelm Yourself with Work
Do not bite more than you can chew. As time goes by, you should know the amount of work you can take at a particular time. Everyone has a limit. Once you want to stretch that limit, it tells on other works you do.
After all said and done, one last key tip in excelling at freelance writing and to always stay on top of your niche is to keep learning and learning.   Learning never ends.
Join our list
Subscribe to our mailing list and get interesting stuff and updates to your email inbox.