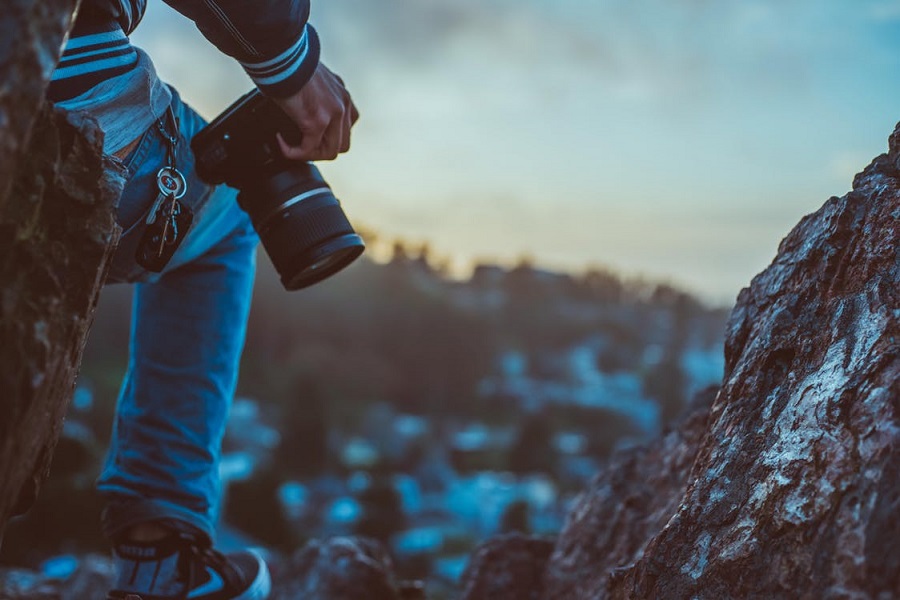 10 Nigerian Professional Photographers to Follow on Instagram
Instagram is home to many beautiful pictures shot by some of the best in the world – and Nigerians are also part of this awesomeness. Several Nigerian professional photographers have taken to sharing and promoting their works, feeding their Instagram followers beauty in pixels.
Here are ten Nigerian professional photographers to follow on Instagram.
@asiko_artist
According to his Instagram bio, he is a London-based Nigerian visual artist exploring ideas through photography. His images explore the African in many beautiful ways, and the photos tell stories on their own.
@augustudoh.och
August Udoh is a celebrity photographer who seems to have a thing for monochrome. His photos on Instagram are mostly of celebrities, especially music artists. His Instagram account is another spot photographers can find inspiration for their art.
@tybello
TY Bello is one unique person who has generated acclaim both as a photographer and a singer. She shares dazzling pictures of her subjects and throws in some tidbits of personal stuff.  It is incredible, how much you can come to appreciate life just staring at pictures on TY Bello's Instagram account.
@bitsofborno
This Instagram account showcases documentary photography. It documents Borno and exhibits life in this Northern Nigerian State in ways that not many outside the State can see. The captions render emotional stories, and the pictures show the mastery of the person behind the lens. If documentary photography is your thing, then you should check this account out.
@bodylawson
Bodylawson Seyi describes himself as photographer extraordinaire, film director, entrepreneur and drone pilot. His Instagram page justifies most of these claims as he exhibits his nicely crafted photographs and videos.
@spotlightpi
Emmanuel Arewa runs this page exhibiting eye candies that keep you scrolling. His compositions are top notch. His page features celebrity photos that will make you fall in love over and over again.
@kelechiamadiobi
Kelechi Amadi Obi is one of the most popular Nigerian professional photographers; he is, in fact, a veteran in the business. We do not need to say much, just go check out his page. Oh, and he is the publisher of Style Mania magazine.
@gazmadu
Yagazie Eguare wows us with wonderful wedding images. She calls herself a "Wedding StoryTeller," and she does it with so much polish that we cannot begrudge her the title. If your taste is in wonderful wedding photos, check out her page.
@bayoomoboriowo
Bayo Omoboriowo is the personal photographer to the President of Nigeria and the Statehouse's official photographer. His page shows exquisite images of the Nigerian President as well as other images from the statehouse in Aso rock.
@iphellusion_photography
Do you love seeing cute baby-and-mom pictures? Alternatively, are you looking for inspiration for your next baby shoot? This page features beautiful photos of Nigerian babies, pregnant moms and family.
There you have it, our ten Instagram pages of Nigerian Professional Photographers that you should follow. Is there anyone we have not added that you think should make this list? Feel free to drop a comment.
Join our list
Subscribe to our mailing list and get interesting stuff and updates to your email inbox.