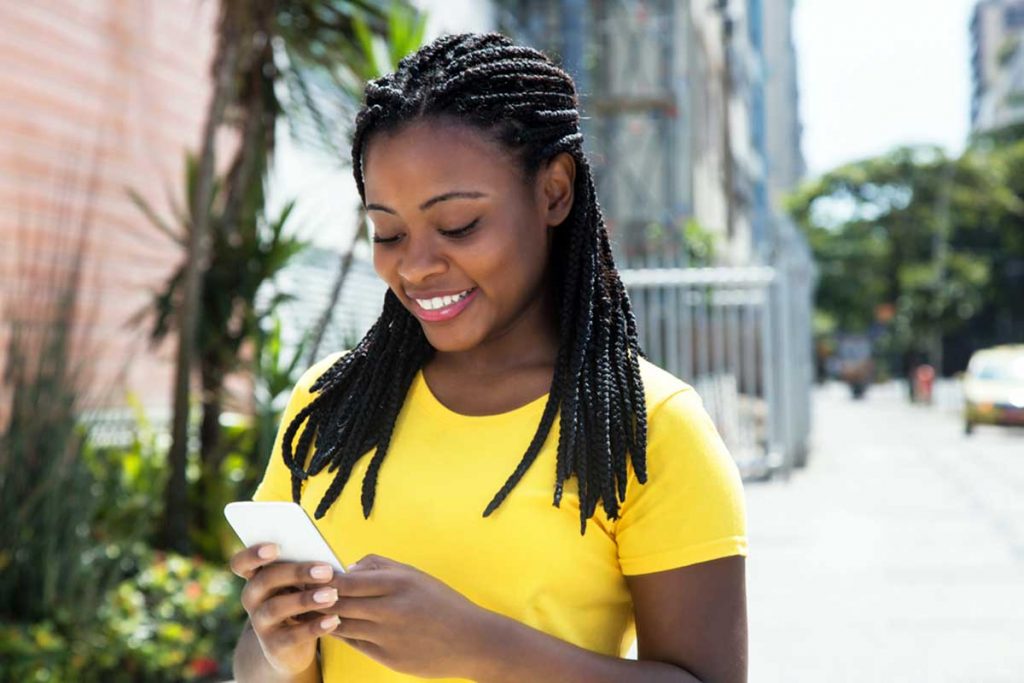 10 Remarkable Things Nigerian Youths Do Online
The internet is a very powerful tool in today's world. Since the advent of the internet, people have utilised it maximally for various activities. The users of this Internet service also include the average Nigerian youth. It is really interesting to know how the Nigerian youths use the internet these days. According to research and statistical findings, here are some of the remarkable activities Nigerian youths do online, maybe not all are remarkable after all:
Chatting
Since the advent of social networks such as Facebook, Twitter, Instagram and the rest, online chatting has become a mainstay for the average Nigerian youth. A Nigerian youth can spend hours on the internet using a phone, tablet or PC trying to keep in touch with families and friends. Well thanks to the epileptic power supply in the country, they can at least have a moment of "chat break."
Internet Banking
This is another online activity that is common among Nigerian youths. Rather than going to banks and stand on queues that never seem to move, a Nigerian youth would find it easier to stay in the comfort of his or her room to perform any banking transactions online. This saves him or her a whole lot of time and energy.
Shopping
E-commerce platforms like Jumia and Konga provide easy ways in which buying of goods can be delivered to your doorstep. Online shopping is very paramount amongst many Nigerian youths regardless of whether they are the younger and older youths. Everyone wants to avoid the hassle of going to the local market to shop, so they go online and do their shopping with no hassle.
Work
Using the Internet to work and source for online jobs is at the very best, a credit for Nigerian youths. A lot of Nigerian youths make huge – and legal – money online, and one of the ways is blogging, which some of them are now taking as a full-time job, making a living out of it.
Also, there are some who are into freelancing – where they are hired on contract.
Internet

Fraud
You must be hoping I don't mention this popular one. Internet Fraud a.k.a. "Yahoo Yahoo" as it is locally called is widespread in Nigerian, especially amongst the Nigerian Youth community. Internet fraud and scams are on the increase among our youths today, and it is unworthy. It is not surprising that Nigeria hosts some of the most notorious scammers in the world. Perhaps that's because of the economic hardship in the country.
But for whatever reason, scamming isn't good, and there is no justification for it. It only gives the country a bad image.
Schooling And Distant Learning
Most tertiary institutions in Nigeria now offer online classes and tutorials. With the use of the internet, the Nigerian youths benefit from taking part in these online programs. A large population of youths in Nigeria go online to further their education and acquire more academic knowledge. Schools like NOUN, OAU, and UNILAG now provide online platforms for learning in which a Nigerian youth can gain access using a PC or any mobile Internet device from any location.
Online Betting
This list can't be complete without mentioning betting as a major activity youths in Nigeria do online. The Internet has made sports betting and other forms of betting even more stress-free. Thus, driven by passion and other desires, youths in Nigeria go online to place bets.
Research
The Internet provides a powerful means to make deep and insightful research. Most youths in Nigeria go online to seek more information on some subject matters they find interesting but ambiguous, for example, doing coursework, writing a thesis, creating contents, undergoing market research, starting up a business etc.
Entertainment
Is it playing online games, or watching videos, or listening to songs online? The Internet provides entertainment arena for most Nigerian youths who are seeking to have fun. They go online and spend hours streaming or watching movies, listening to music and catching up with the latest gossips on entertainment blogs.
Selling
Youths also go online to sell valuable items and goods they no longer require. Websites like OLX, Jiji, etc. provide this platform on which Nigerian youths go to sell unwanted items.
The online activities mentioned above are commonly found amongst the Nigerian youth population. So if you see a Nigerian Youth going online, you should be able to guess correctly what he or she is up to. One big activity that I haven't mentioned intentionally is the use of Social Media, but in all fairness, most of the activities listed can be conveyed via social media channels, especially chatting.
Join our list
Subscribe to our mailing list and get interesting stuff and updates to your email inbox.