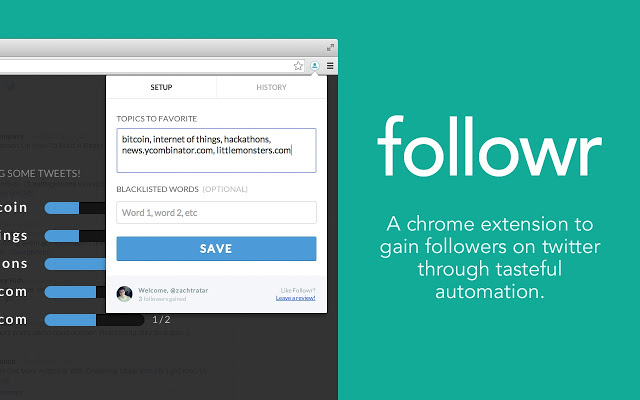 10 Best Chrome Extensions for Digital Marketers
If you are a digital marketer on top of your game, you would have several digital marketing tools in your arsenal. These tools usually come as standalone apps or web apps, and you would need to launch them (or visit their web page) before you can use them.
However, with the introduction of Google Chrome, the browser's extensions have served as the faster way to reach some of these tools. The problem now is, when you search online (or on Chrome Webstore) for the best Chrome extensions for digital marketers, you would be inundated.
To help you out, we have compiled a list of tested, trusted and helpful Chrome extensions for digital marketers.
See the list of the extensions below.
Best Chrome Extensions for Digital Marketers
Goo.gl, the Google's URL shortener, used to be the main competitor for Bit.ly; however, since Google has planned to discontinue its URL shortener, Bit.ly is becoming more and more widely used by digital marketers. With Bit.ly Chrome extension, you can edit and share links – and even save links to your Bit.ly account.
You can also customise the shortened links to your preferred URL and track engagements such as shares and clicks on your links. On Chrome Webstore, Bit.ly has 414,675 users at the time of this publication, and the extension's size is 1020KiB.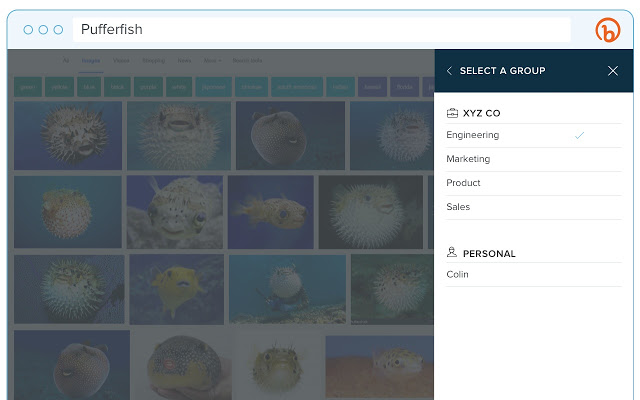 Pushbullet is a must-have and one of the best Chrome extensions for digital marketers – especially digital marketers who use an Android phone. With this Chrome extension, you would be able to transfer pictures, files, and links seamlessly between your Android phone and the Google Chrome browser – and with colleagues, friends, and family.
The extension does the transfer with wireless, so you do not even need the internet. Moreover, Pushbullet allows you manage your Android phone's notification directly from your computer. You can send and receive messages on your SMS app, WhatsApp, Kik, and Facebook Messenger with the extension.
And because Pushbullet makes it easy to access your chat apps from the computer via the Chrome browser, it is easier to respond to messages as you get to type through your computer's keyboard. The extension also helps you focus on only one device – your computer – and you would not have to go back and forth between your phone and your computer.
You would have to agree that Pushbullet is one of the best Chrome extensions for digital marketers as CNET and Gizmodo even praised the extension. CNET claimed Pushbullet is "the app you never knew you needed," while Gizmodo suggested that "Pushbullet is a fantastic app every phone should have."
Pushbullet currently has 1,214,407 users and sizes 433KiB on Chrome Webstore.
Since the extension needs to connect to an Android phone before it works, it has an Android app that facilitates the connection. Download the Pushbullet Android app here.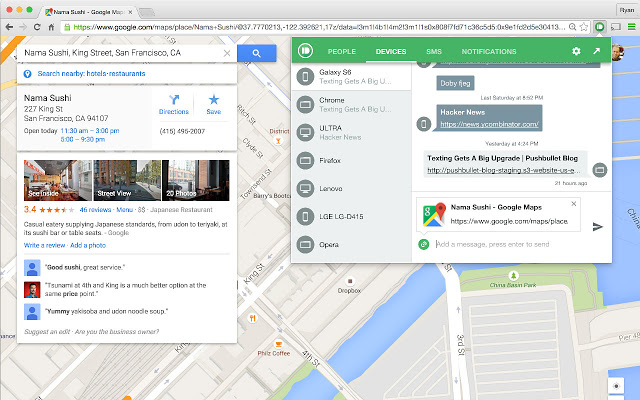 The next on this list of best Chrome extensions for digital marketers is Ghostery. This extension, though primarily an ad blocker, can help you track and analyse your competitors' website. You can use the extension to view the numerous tracking scripts on your competitors' websites.
Generally, Ghostery blocks ads, stops trackers, and speeds up websites, and helps surf the web anonymously. It is a robust privacy extension. The extension is about 3.36MiB and has 2,759,942 users.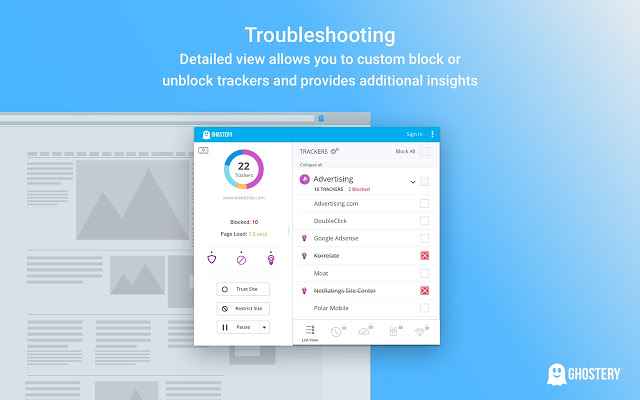 If you are a content marketer who takes her time to research materials before writing, you have to love Diigo Web Collector. The Chrome extension helps you save pages while researching materials, and the good thing about this extension is that you can use it to highlight texts on pages and add references to the texts for future use.
Moreover, the other reason Diigo Web Collector is regarded as one of the best Chrome extensions for digital marketers is that all the pages saved are put together in one place, and you can access the pages easily from any computer.
Also, if you feel like sharing your saved pages, Diigo Web Collector allows you to do that: you can share saved pages on Twitter, Facebook, Google Buzz, and Email. The size of this extension is 5.38 MiB, and it has 648,733 users.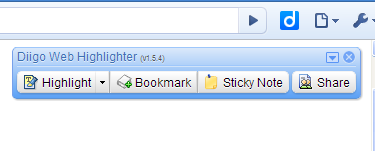 Followr is the Chrome extension you need to grow followers to your Twitter account quickly. This extension is a bot that helps you search for tweets based on your interest and then favourite a couple of the tweets. The actions the Followr bot perform are not illegal; in fact, it helps in improving Twitter's engagement, and the user of the extension gets rewarded with real human followers.
The extension does its searching and favouring of tweets every 30 minutes, and this ensures it does not spam.  Followr is awesome and deserves to be one of best Chrome extensions for digital marketers and social media managers. Sadly, the extension has only 2,052 users on Chrome Webstore; its size is 398KiB.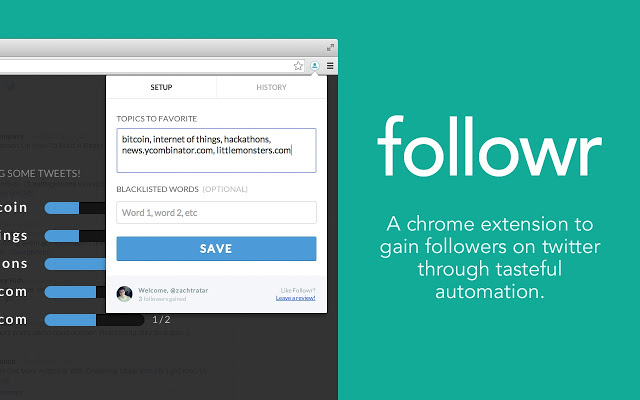 As a digital marketer, you would have to keep lots of passwords – especially if you work for a digital marketing agency. And because we humans easily forget things, there is a need for a password manager, which would help create strong, un-hackable passwords and help save the passwords. This is where LastPass comes into the equation.
With LastPass, passwords could be automatically generated for the accounts you are registering on, and after the registration, the passwords would be saved and auto-fill in the future. In essence, when you use LastPass to manage your passwords, you would only need to memorise the master password to your LastPass account. Every other thing would be taken care of by the award-winning password manager.
LastPass Chrome extension is believed to be one of the best Chrome extensions for digital marketers because it syncs across devices – PC, tablet, and mobile – and makes life easy for marketers. The size of the extension is 10.85MiB, and it currently has 7,164,573 users.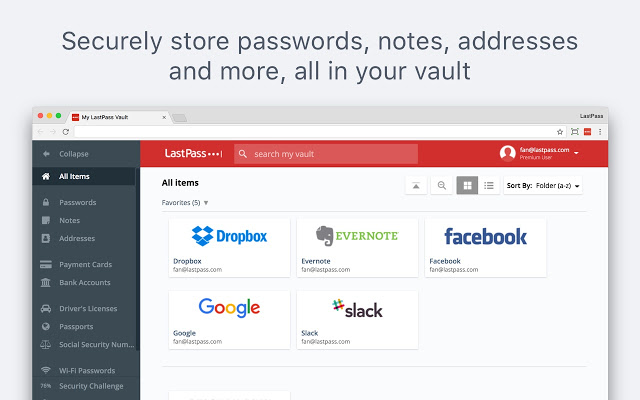 Sidekick is not just one of the best Chrome extensions for digital marketers; it is one of the best Chrome extensions for anybody that sends emails. This is because the extension helps track and see who opens an email and whether links in an email are clicked.
The Sidekick does its email tracking by connecting to Gmail, Outlook, Apple or Salesforce accounts of the users; it then notifies the user in the Chrome browser when emails are opened and/or links are clicked. The extension has 655,772 users and sizes 3.34MiB.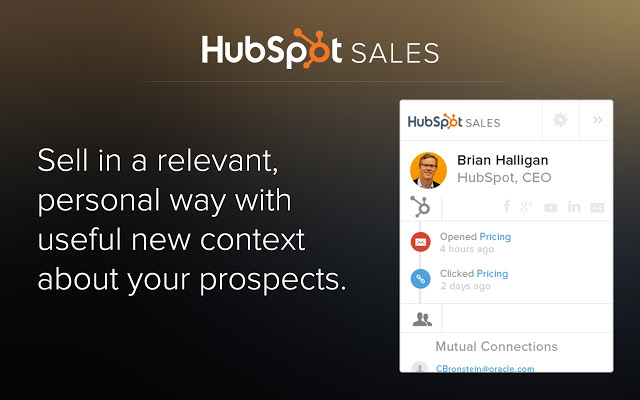 Mozbar is an SEO Chrome extension every digital marketer – most especially SEO experts should have. The extension gives SEO metrics of any page, which is important in knowing how strong on Google and other search engines a page is.
Moz, the company that developed the extension, is popular in the SEO industry for what it calls Page Authority and Domain Authority, the yardsticks it uses for qualifying web pages. Aside from getting SEO metrics from the extension, you can also expose page elements, general attributes, markup, and HTTP status of web pages.
On Chrome Webstore, there are currently 522,951 users of the extension, which is 1.21MiB in size.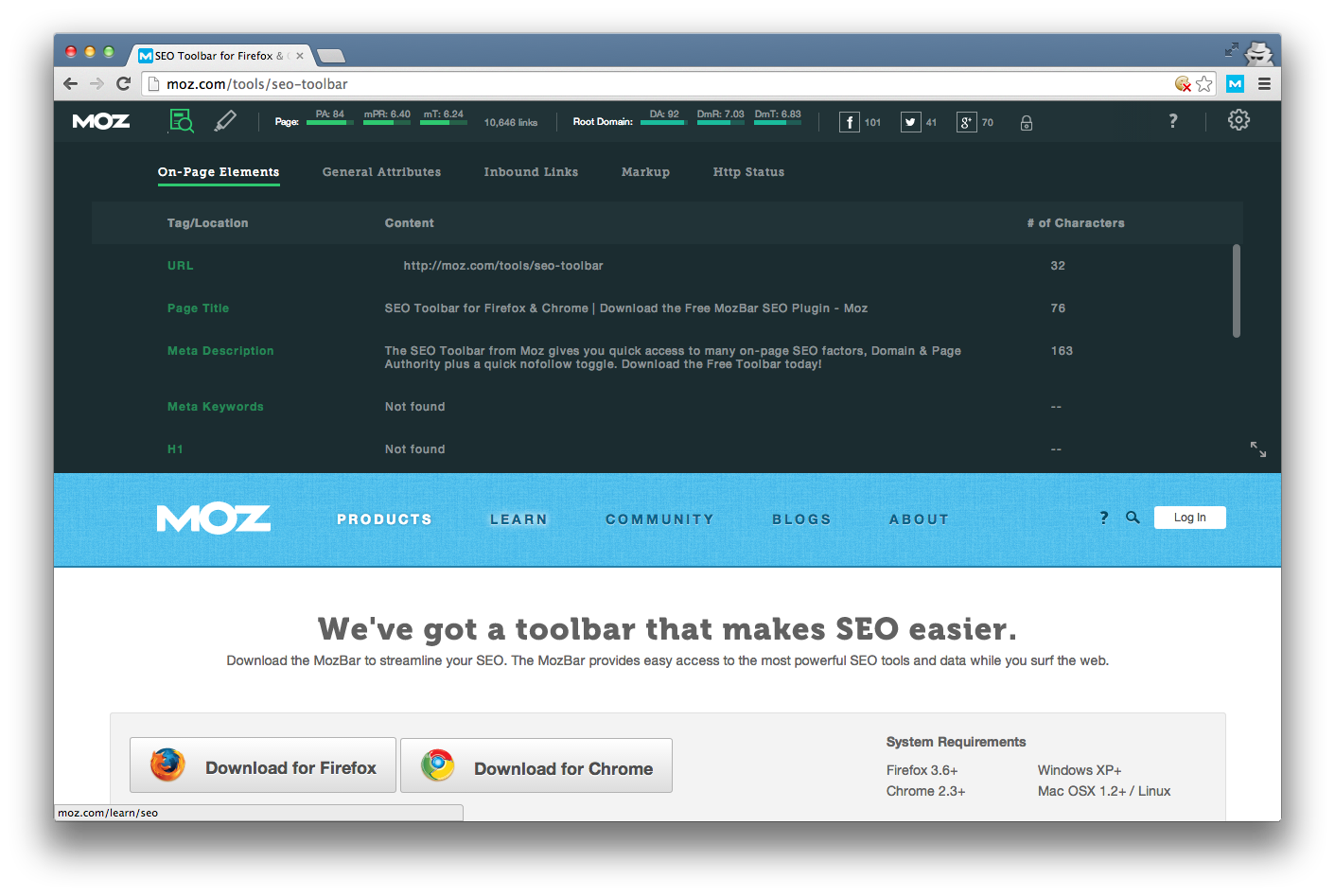 Like Mozbar, Seoquake a useful SEO Chrome extension and deserves to be on this list of best Chrome extensions for digital marketers. The extension provides SEO metrics, too, and helps to do SEO audit of any web page.  With Seoquake, you can see all the popular metrics used in qualifying websites (such as SEMrush data, Alexa Rank, Webarchive age, Facebook likes, Google + and so on) in one place.
The extension supports indexes such as Google Index, Yahoo Index, Bing Index, and Baidu index. If you want to know keywords a web page is optimised for quickly, Seoquake has got you covered as it permits running keyword density analysis.
Seoquake currently has 462,880 users and weighs 1.43MiB.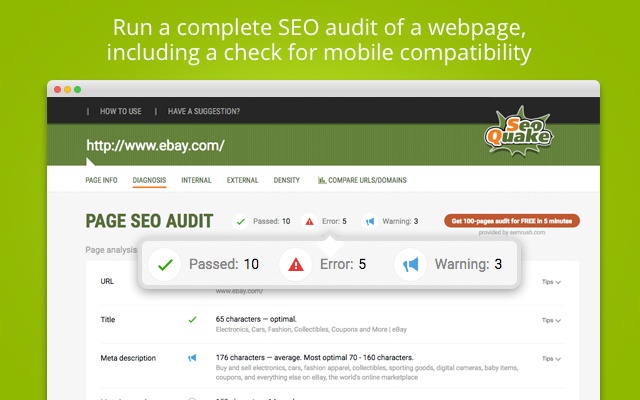 The last extension on this list of best Chrome extensions for digital marketers is the Chrome extension of the popular note-taking platform Evernote. Through the web and app version of Evernote, you can take notes and save your ideas and sync them across devices.
Evernote Chrome extension somehow works like Diigo Web Collector, regarding how it allows you to clip and save web pages while researching materials for your write-up. On Chrome Webstore, the extension has 3,620,493 users, and its size is 30.62KiB.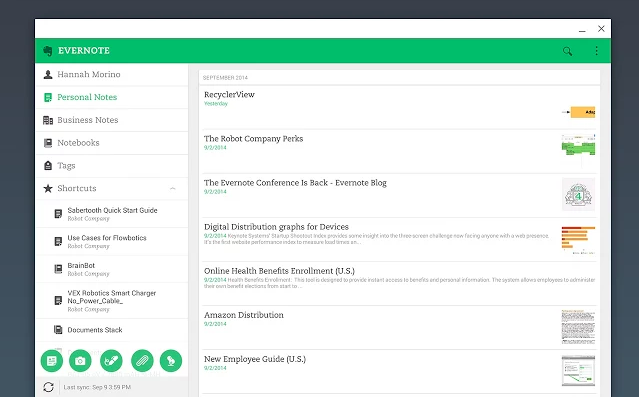 There is the list of best Chrome extensions for digital marketers (as well as a couple of SEO Chrome extension). It is not a must you install and use everything. My advice is that you should check them out, and see the ones that make you work smarter and deliver a better result for your digital marketing efforts.

Join our list
Subscribe to our mailing list and get interesting stuff and updates to your email inbox.