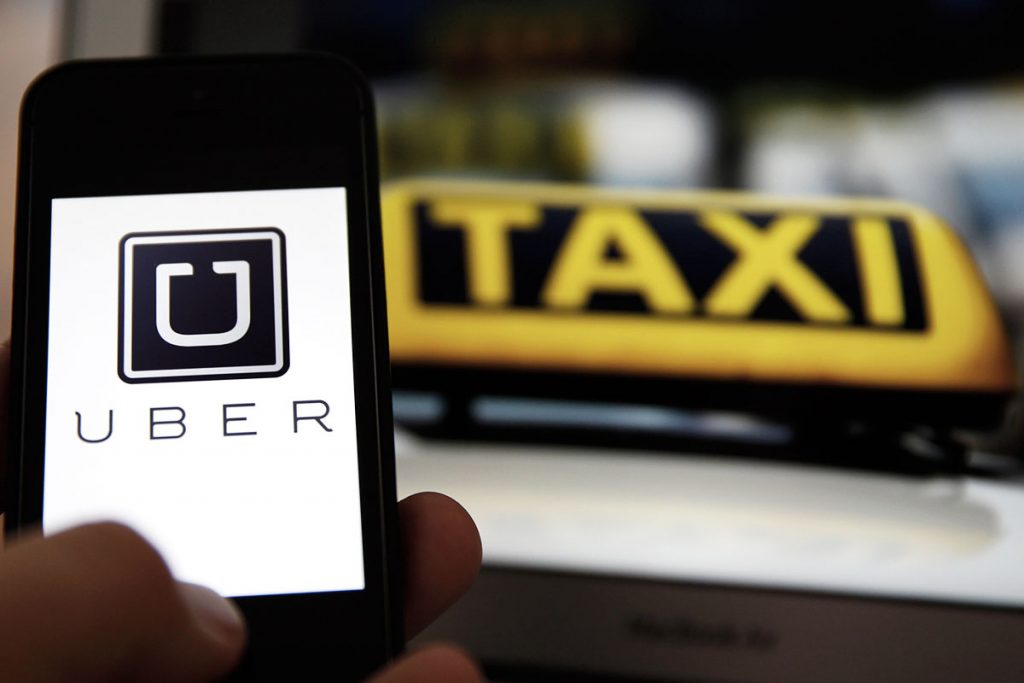 7 Facts You Never Knew About Uber App In Nigeria
So, there you are impatiently waiting in the middle of a busy city street for a taxi. On that day like most other days in the tropics, the sun behaves like a jilted and petulant lover. Thus, it busily sends out rays of sunlight that are hot enough to melt steel, let alone fry your brain matter and bless you and others with monstrous migraines.
As you wait thus the most you can do is try to stay cheerful as you drown in sweat. And in a little corner of your mind pray to win the lottery soon and thereby be able to afford a car of your very own. Before long, as the sun ramps up its assault you change these prayers to being able to afford a bicycle. And soon after to an air-conditioned wheelbarrow you can pay someone to cart around, with you in it.
Such is the situation countless many face daily in Nigeria and it sure doesn't help that traffic jams which in some of our major cities are legendary, or the relentless assault car owners face in the hands of VIO, FRSC, Army, Police, touts and what have you. In that case, owning an automobile can appear to be a convenient way of wasting money, rather than being a good way to get around and also show you've "arrived."
Which leaves many no choice other than to board public/private rickety, oft-smelling transport driven by kolanut-chewing, drink and weed-crazed people who think they were Formula 1 drivers in their previous lives and are under an obligation to make you lose a limb. Or they can board an Uber taxi.
In case you've been living under a big and dense rock for the last few years, Uber is a downloadable phone app that puts you in touch with licensed private drivers whenever you need a ride to somewhere that is within their coverage. As well, its drivers are carefully screened to ensure they are not Jack The Ripper, Evans The Kidnapper or chainsaw-murdering individuals out to mess you up from head to toe.
The Uber app service was launched globally in 2009. Its Nigerian version came into being in 2014 and despite many challenges, some of which are peculiar to this environment, it does appear to be waxing stronger. Been taking rides in an Uber vehicle lately have you? Well, here are some fun facts about Uber Nigeria you can recite to yourself the next time you're being driven around in comfort, safety, and style.
7 Facts You Never Knew About Uber App In Nigeria
1. Ice Prince Is Da Man
He might not be as popular as he once was, but back in 2014 Ice Prince was stratospheric. Uber brought him back to earth and put him in their vehicle as the first official Uber customer in Nigeria. This happened in Lagos and Jesus, sorry some of his fans were said to have wept with glee.
2. Nigerians Sure Love Their Money
Despite CBN stridently screaming at us all to go cashless, combined with the fact that most Nigerians carry multiple ATM cards, the fact is that around half of Uber rides are still paid for with cash. While this is not as shocking as hearing that Nicki Minaj is, in fact, Genevieve Nnaji's younger sister, it sure is worth some chuckles and head shaking.
3. Fuel Costs Are Really Hefty
Uber-licensed vehicles are like the proverbial wandering Jew and seldom still for long. Since cars don't normally run on air or dry gin, this results in positively eye-watering fuel bills. In fact, it's not unusual for Uber drivers to spend up to ₦35,000 weekly on fuel so as to keep their rides rolling.
4. Lagos Na Wa
Despite facing stiff and oft-violent competition from a variety of sources Uber is slowly but surely rolling out their services across the African continent and in the biggest market, there is – Lagos. That's right, the same Lagos of many names and ever-colourful descriptions, with a population of over 20 million, most of whom are unable or unwilling to buy a vehicle. It's not really hard to see why.
5. Dough Re Mi
Uber drivers are rightly reputed to make money hand-over-fist. This can, in fact, reach ₦100,000 weekly. With such steady and heavy capital inflow is it any wonder that some are wondering where to sell their kidneys, so as to be able to purchase a suitable Uber vehicle and drive for the company. We can't really blame them.
6. Cheap Fares Is It?
Part of Uber's appeal is that its fares are amazingly cheap. Often, passengers pay half to two-thirds of what they would have paid had they used private taxis. This has helped endear them to the vast majority of Nigerians who have the art of penny-pinching down cold.
7. Odd and Odder
Considering that this is Nigeria we are talking about, it really is inevitable that totally odd things happen during Uber rides. While we haven't yet heard of passengers morphing into tubers of yams, potatoes, cocoyams or whatnot, Nollywood type comic and tragic-comic happenings are an Uber staple. We'll leave your imagination to work on filling in the blanks.
I can bet there are more facts we don't know. If you know of any, do feel free to comment below.
Join our list
Subscribe to our mailing list and get interesting stuff and updates to your email inbox.