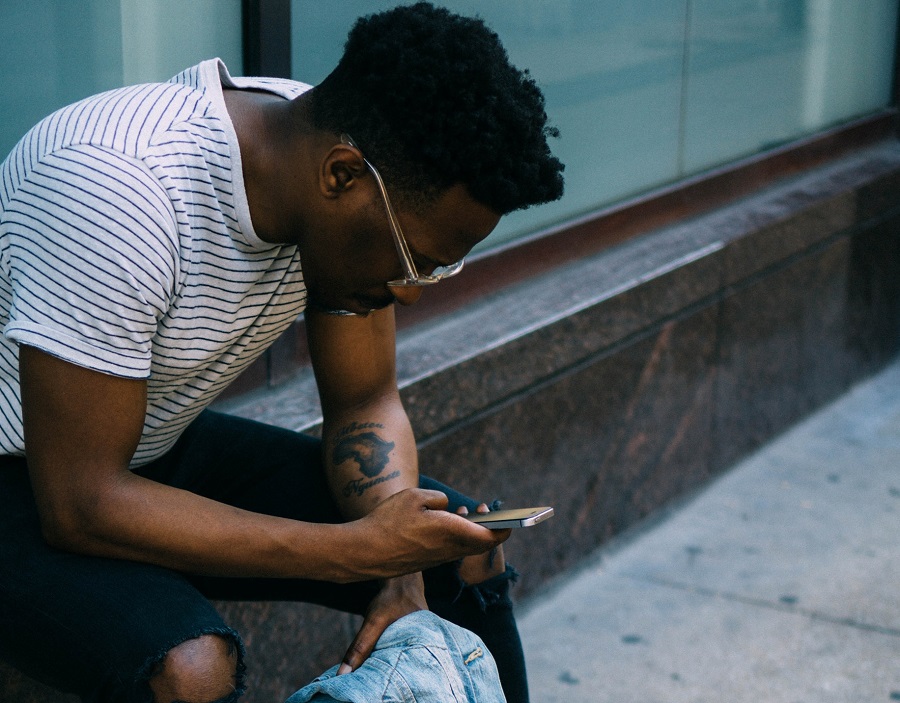 Effects of Social Media on Nigerian Youth
While social media allows us to interact with new people, share images and videos, keep up with trends and boost businesses, it has its downside; these are the effects of social media on Nigerian youth which we have listed below.
These effects can be overridden if young people maximise the use of social media.
Effects of Social Media on Nigerian Youth
Waste of Time
This is the foremost among the effects of social media on Nigerian youth.
Have you ever stopped to consider how much time per day you spend on social media?
Do you know that when alerted to a new social media activity, such as a new tweet or Facebook message, users take 20 to 25 minutes on average to return to the original task? In 30% of cases, it took two hours to return attention to the original task fully.
Precious time that should have been channelled towards productive activity is spent on social media. It is okay to scroll through social media to keep up with trends and stay in touch with loved ones. The harm is in spending so much time that could have been used judiciously.
Youths should train themselves to be creative. Map out schedules for a day. Spend a day reading a book, learning a new word or taking up online courses. Make sure that no day passes by without learning something new. Aim to be better than you were yesterday.
Cyberbullying is the use of digital devices like computers and mobile phones to bully someone. Cyberbullying is also known as online bullying. It commonly involves the use of the internet. Carved out from the word, ''cyber'' – relating to the internet.
Cyberbullying can occur through email, SMS or social media. It usually involves coaxing someone to do things which they will not normally do by sharing or posting negative, embarrassing, content about someone. It also includes sharing one's private information.
Bullies exploit people for extortion, sexual harassment and other inhuman reasons. Youths should be wary of their actions and the kind of information shared online, as these bullies can go as far as digging deep into one's digital life, scouring for humiliating secrets which they can use as threats to scare victims.
Lack of Privacy
Youngsters have lost control of what to post on social media. Personal information which should be kept private is shared online.
Robbers and cyberbullies can use the private information against victims – It could be a person's current location or financial/material acquisition displayed online.
People should endeavour to read privacy policies before clicking on ''agree'' to know what and what not to share online, as their information may be used by third parties like advertisers, SMEs and large corporations.
Addiction
The social media world comprises engaging content like text, images and videos. Images and videos are referred to as rich media and earn more engagement than texts.
There are two different kinds of users on photo-sharing sites (Instagram and Facebook); users with a huge fan base and strong social media presence whose posts are attractive and engaging, and users with a slim fan base whose posts are less engaging.
Images shared may generate an effect on users that have weak social media presence struggling with low self-esteem. These kinds of people tend to suffer from feelings of anxiety and inadequacy. They are more conscious and are addicted to ways to better themselves on social media – a unique kind of addiction that social media creates.
A more generic addiction is when youths are clung so much to social media in times when they should be productive. Addiction can lead to a waste of time with no achievement what so ever.
Addiction is one of the gravest effects of social media on Nigerian youth and should be strictly avoided.
Misplaced Priorities
All thanks to social media, we have quick access to the latest news and happenings in the comfort of our mobile phones.
In cases of tragedy where people are injured or killed, some youths prioritise recording and taking pictures of unfortunate events in a bid to be the first person to post on social media over rendering first-aid assistance to affected victims. This was evident in the June 2012 Dana Airline crash at Iju-Ishaga, Lagos State, where young people were seen taking pictures of affected victims on the verge of death.
Fraudulent Activities
In July 2012, 24-year-old Cynthia Osokogu, daughter of General Frank Osokogu (rtd) was drugged, strangled and robbed of her possessions by Facebook friends.
One of the greatest effects of social media on Nigerian Youth has been crime and fraud.
''Yahoo boys,'' as they are called, engage in ritual killings and fraudulent activities to rob off victims of their possessions. Details of victims are generated from information shared by users on social media; robbers know when you are away from home and have details about your whereabouts.
Statistics show that 68% of users share their real birth date, 63% share the name of their high school, 18% share their phone number, 12% share a pet's name. This information could be used to carry out identity theft.
Social media is a great place to be. However, many people get lost in it, from the impossibilities of the real world that seems possible on social media, and some become addicted. The internet is an asset if used excellently. Take a break, explore the internet to build yourself. Do not dedicate useful energy only to the fun social media offers.
Join our list
Subscribe to our mailing list and get interesting stuff and updates to your email inbox.