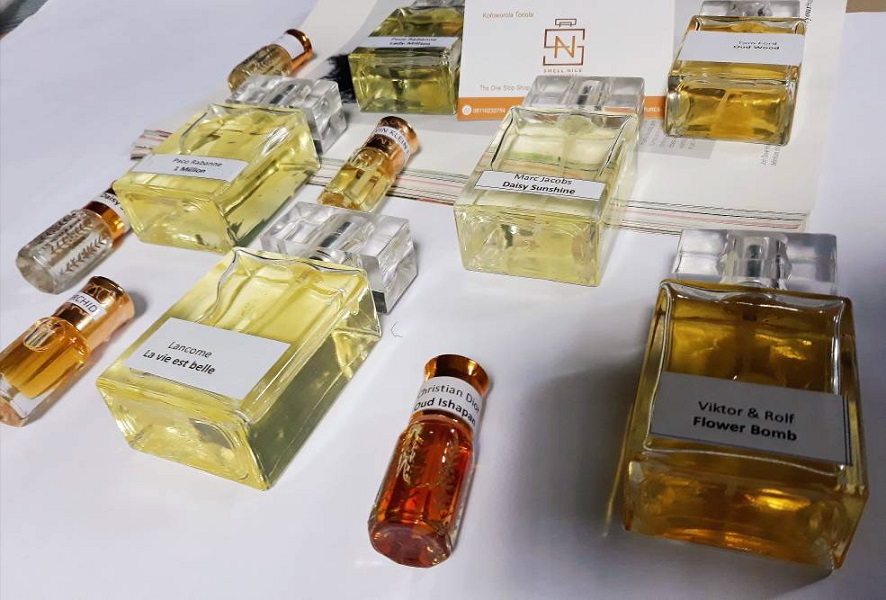 How Kofoworola Toriola grew from being a perfume lover to a perfume retailer
When we asked her to describe herself, Kofoworola Toriola didn't waste time to let us know how passionate she is about perfumes: She simply called herself a perfume lover.
Her love for perfumes made her started Smell Nice Signatures, a start-up that specialises in wholesale and retail of designer perfume oils. In our interview with her, she shared with us how she moved from being a perfume lover to a perfume retailer.
Read Kofoworola Toriola's entrepreneurship story below.
Who is Kofoworola Toriola Christiana?
I am a perfume lover.
Briefly tell us about your company and the services you offer?
SN Signatures was founded sometime in 2016 but became operational in 2018. Our goal is to provide everyone with the opportunity to smell nice at a very affordable price. We provide a wide range of perfume products and services. Our major product is perfume oils (wholesale and retail), wedding souvenirs and we are about to launch a new perfume product.
What is the company's online presence?
Our major online presence is on Instagram and Facebook. We are looking to expanding to other platforms soon and also owning a website as well.
Are there any measures put in place for people with allergies?
We have a preventive mechanism – informing our customers beforehand and advising immediate discontinuance if any allergies occur. We have also tested our products against different skin types, and we received excellent feedback.
What is the best way to select a suitable perfume?
Perfume selection is majorly based on individual preference while taking into consideration the occasion.
How do you manage suppliers?
This has been a challenge, however, with the right support system and communication in place, it has been a breeze. We also try not to give our customers unrealistic delivery time.
Some of your oils are sold in random samples, are there a combination of different samples that work best or is it best to stick to one?
This again boils down to individual preference. Some people like cocktails – a combination of one or more samples – while some people prefer to wear one at a time on different days. Our advice, however, is to ensure that you don't mix too much at a time because it can become very "chocking" and some notes don't go mix together.
How do you go about getting that killer scent that the majority of your clients are looking for?
I make sure it is constantly in stock. Getting it is quite easy as long as it is still in production..lol. We also try to suggest other scents we consider to be killer scents which people are not aware of because they have never tried and that is where the extra samples play a major role.
How is the competition in your industry and niche?
To be honest, the market is very saturated, so competition is intense. However, the market is also very large, so there are room and opportunity for growth and expansion.
Any news, offers, deals or message to your audience?
We are launching a new product soon, and we will also be doing a Ramadan giveaway in partnership with like entrepreneurs. Kindly follow us on our social media platforms; Instagram and Facebook.
To get more of SN Signatures, connect with them on Instagram and Facebook
Join our list
Subscribe to our mailing list and get interesting stuff and updates to your email inbox.