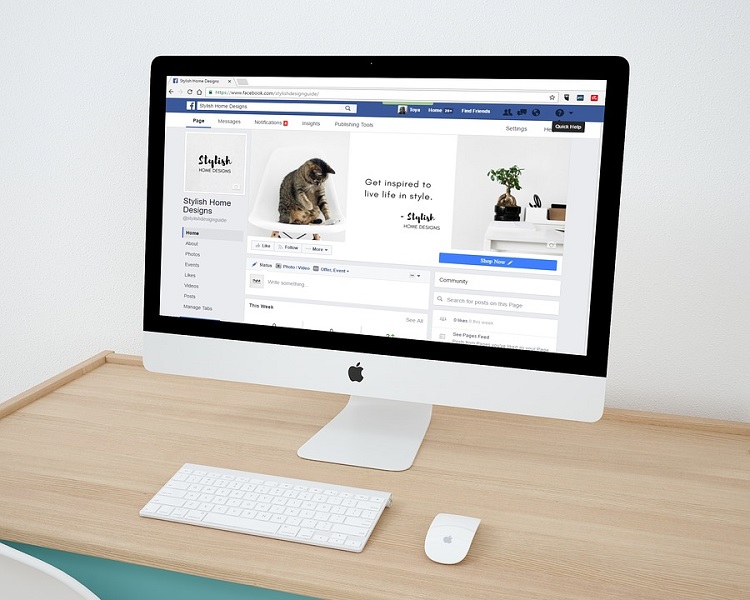 5 Facebook Marketing Tips for Small Businesses in Nigeria
Facebook is perhaps the most widely used social network in the world, offering lots of opportunity to businesses to reach countless leads. If you own a small-scale business in Nigeria, there are some Facebook marketing tips that you should adopt, so as to get the best out of the platform.
We have come up with five (5) Facebook marketing tips for small businesses in Nigeria. Go through them and use them to propel your business forward, using the power of Facebook.
Facebook Marketing Tips for Small Businesses in Nigeria
Fill Out Your Page Profile and Use Professional Cover Image
Out of all the Facebook marketing tips for small businesses in Nigeria that we will be giving you in this post, this number one is the most important. This is because filling your Facebook page profile (as complete as possible) and uploading a professional cover image makes the page appealing to visitors. It makes them want to click on the like button – and patronise the business (if your products and services are needed).
After you might have created your page, try as much as possible to fill out all the profile information completely. Provide a short but catchy description of your business, list your business hours, phone number, and address.
Also, make sure to use your logo as your profile picture, and design a good graphics as your cover image. The logo and the cover image should follow the recommended dimension by Facebook. If you need help with setting up your Facebook page and other social networks professionally, check out this offer.
Use Pictures and Videos
It has been proven that social media users are more engaged with pictures and videos – than with texts. Therefore, a Facebook marketing tip for small businesses in Nigeria that you should not ignore is sharing pictures and videos with people that liked your page. Each post you share on your page should be a combination of text and image(s) or text and video.
As for where you can get images to share, you can get images by taking photographs of your products, people, business building (and equipment and facilities); you can as well do graphic designs and infographics, or use royalty-free images.
For videos, you can buy a good camera phone to record videos, or if you have the money, you can invest in a professional camera, which can be used for both photography and videography. Some websites allow you to allow download royalty-free videos as well.
Turn on Reviews
Like Google, Facebook allows business review, which provides the opportunity for clients to rate your business and share their experience with your business. Of course, some of your clients might give you negative reviews – it is normal. Take them as feedback and respond to the reviews.
The negative reviews and your constructive responses to it will show to the page visitors that you are keen on resolving issues and dissatisfactions with your clients. As for the positive reviews, they will propel leads to working with you.
To make Facebook review work for you, sell durable products and provide quality services – and ask your best clients or customers to rate you. With this, you are sure to get good reviews easily.
Turning on Facebook review and responding to both positive and negative reviews is one of the Facebook marketing tips for small businesses in Nigeria that help increase lead-to-client conversion rate. You should take advantage of it.
Use Facebook Live
One Facebook marketing tip for small businesses in Nigeria that your competitors are likely not using is Facebook Live. It works like Periscope and Google Hangout and serves as a platform whereby you can live streaming and have a real-time conversation with people that liked your Facebook page.
All you need to go live on Facebook is to get the right device with a good video and audio quality, and then find a topic to talk about. The live session can be a Q&A session about your products and services; it could be a session to take the people that liked your page on a tour of your business environment; it could be how-tos or tips or any other creative thing that would benefit your audience.
Extra Tip: At the end of your Facebook Live session, call your viewer to action. Ask them to visit your website, sign up for an offer, or shop for your products.
Track and Analyse
To improve the marketing of your business on Facebook, there is the need to track and analyse activities on your page. It will help you know what kind of posts that are driving engagement and conversion – and what kinds are not. Tracking and analysis will also allow you to understand your followers' demography and the time they are online the most.
The result of the analysis would be helpful to fine-tune your approach – and dedicate more effort to what works.
There you have them, the Facebook marketing tips for small businesses in Nigeria. Follow the tips, and see how they improve your business's online presence on Facebook.
Join our list
Subscribe to our mailing list and get interesting stuff and updates to your email inbox.