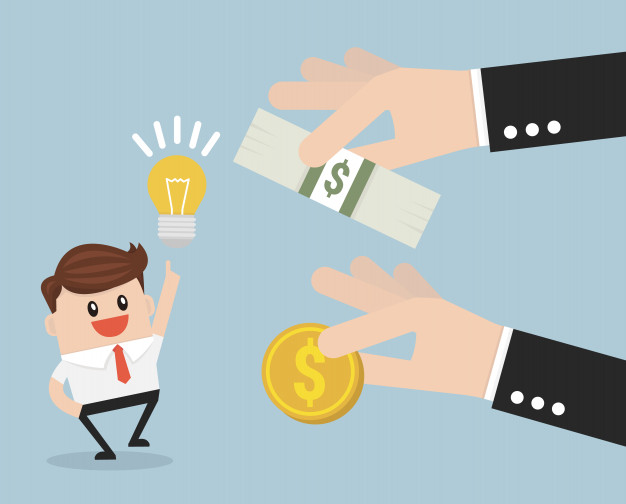 Looking For Sponsorship For Your Blog In Nigeria? Read This
Quality content is rolling out; you've got the right audience, everything is fine except that funds are low and you are looking for sponsors. Sponsorship is a very effective way to keep funds coming in and keep everyone and everything around you motivated. It's almost true when they say 'money answers all things.'
Once your website is properly set up, search engine optimization, awesome layout combined with regular and quality content. You start to think about advertisers, sponsors and maybe donors.
Sponsorship allows a particular entity to support your blog through funding and in return promote their brand. There are different ways through which this work; it can be through sponsored posts, a banner on the blog proclaiming partnership or support from the particular sponsor, inclusion in social media activities, mention of the sponsors' brand in your posts or even just banner ads.
With the increasing rate of bloggers in Nigeria, one may be tempted to think that the pool of potential sponsors is reducing. This isn't the case at all. New businesses, brands and products are joining all the pool of potential sponsors every day as people realize the huge benefits that can come from getting across to their audience through a quality blog. NaijaGoDigital, for example, got two sponsors within the first month of launching – TopYouGo Digital Marketing Agency and Platform Africa through word of mouth.
Blogs in Nigeria may get sponsorship either by actively seeking or by being visible enough to be found. Being visible enough to be found has a lot of digital marketing involved. From building the right followership through targeted content to being optimized for search engines, thriving social media accounts, a robust email subscriber list and generally keeping your house in good order.
Looking For Sponsorship For Your Blog In Nigeria? Read This
1. Advertise for Sponsors
When looking for sponsors, some people consider advertising for sponsors desperate and refrain from doing it. The challenge is, some potential sponsors don't even realise that you are open to sponsorship and would love to help promote their brand. A simple blog post talking about your need for a sponsors or social media call can bring you that sponsor you need. Depending on what your blog is about, the tone of your advert for sponsors will determine whether you come off as desperate or not. To be realistic, there are still some business owners in Nigeria who aren't 'internet savvy' and explaining your need will help them see their own need too.
2. Attend events
Let us imagine that your blog is on books. You're looking to draw in book lovers, writers and publishers. Attending events centred on books is where you'll most likely meet potential sponsors. Events in your industry will help you network and meet the relevant persons. Partnering with organisers of such events will also position your blog for sponsorship deals.
3. Actively Seek Out Sponsors
Sometimes, all you need to do is ask. Look for sponsors that you know will benefit from your reach and target audience. Check the internet, make a list of organisations and send them requests. Show them what they stand to gain from sponsoring you. Give them enough details to work with.
4. Deliver Value
Ensuring that you give the best in terms of value to your audience is key to attracting sponsors to your website. Nobody wants to put their money on something they don't derive value from. Make your audience fall in love with you first and then the sponsors will start to trickle in.
5. Simplify the process
Make sure that there's a link to your ads and sponsorship on your website's homepage. Don't just add a page, break down the costs and make it possible for people to subscribe directly by adding a payment gateway. Making the process simple and easy to follow from your website increases your chances of clinching a sponsor.
6. Do reviews
By doing reviews of popular products and services in your industry, you bring yourself to the attention of potential sponsors and this may bring them on board as they want you to portray their products in good light.
7. Use Social Media
When looking for sponsors, engaging companies that are potential sponsors for your blog on social media is another good way to get sponsors. By engaging them, you bring yourself to their attention. Like their pages, comment on their posts, drop suggestions and maybe even send them private messages. Your approach does not need to be too subtle, just don't act desperate.
Keep in mind that when looking for sponsors, there are several types of sponsorship deals and some require exclusivity while others require full disclosure of your sponsorship deals. You should also be careful not to take on competitors at the same time.
Getting sponsorship and increasing revenue for your blog is actually a set of complex strategies rather than just some steps. It starts with building an awesome blog, knowing your industry and then actively and passively searching for sponsors.
The Internet space in Nigeria is thriving and entrepreneurs are looking for ways to reach their target audience through subtle rather than aggressive methods and with the tips shared in this article you can get these set of people on board as sponsors.
Join our list
Subscribe to our mailing list and get interesting stuff and updates to your email inbox.