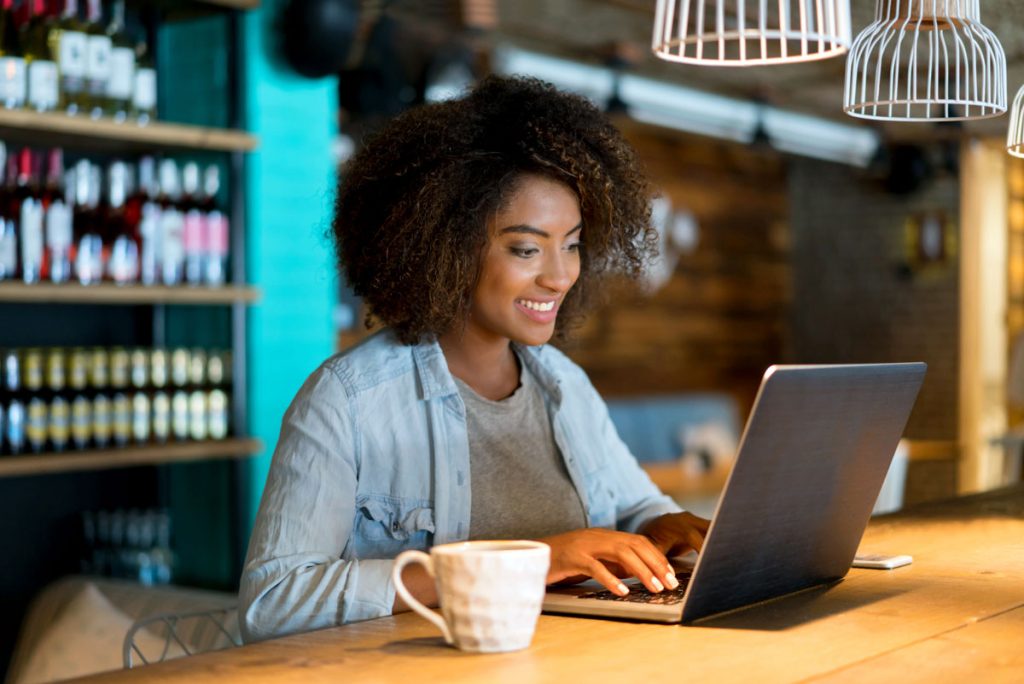 5 Easiest Ways to Make Money Online in Nigeria
After graduating from college and attending the National Youth Service Program, many Nigeria youths return to the same level they were before gaining admission. The only difference is the degree they possess and the respect from their parents, siblings and other people around.
The question you should ask yourself is, "What can I do to make money in Nigeria?" If you can ponder over this question for a while, you will get the answer you seek.
Believe it or not, offering legal services online pays. It is the easiest way of making money in Nigeria online. In this post, I will expose you to ways people make money online in Nigeria and how you too can become one of them.
Before talking about ways to earn money online as a Freelancer, let's define what a "Freelancer" is. Who is a freelancer? He or she offers one or more services to clients in exchange for money. The freelancer controls his or her time and activities and can work for single or multiple clients.
Do Nigerian Freelancers Make Money?
Most Nigerian freelancers are making good money working online. Freelancing is the easiest way of making money in Nigeria online. In fact, it will surprise you to know that many Nigerian Freelancers smile to the bank on a daily basis.
How do I become a freelancer?
First, you must have something to offer. You must have a skill that will make you hirable. Examples of skills or services you can offer as a freelancer are content writing, article writing, proofreading, editing, web design, graphic design, social media marketing, email marketing, lead generation, e-book writing, photo editing and more.
In fact, the skills and services one needs to have to make money online are numerous. If you possess any of the above skills or other related skills, you can proceed to open a freelancer account and start bidding for jobs.
Do all sites allow Nigerian writers?
While most sites allow Nigerians to work online, others only approve people from a specific region.
Sites for Freelancers
If you are a Nigerian looking for a platform to showcase your skills and earn some money, the following sites are open for you.
Guru
Truelancers
Freelancers
iWriters
Upwork
How do I withdraw my earnings?
Though Nigerian PayPal accounts are restricted, and you can't withdraw money from them, there are other alternative options like Payoneer. Payoneer is easy to use, and in less than a minute, you can register an account.

2. Blogging
If you think blogging is not lucrative, ask people like Linda Ikeji of lindaikejisblog and Makinde Azeez of Naijaloaded, and you will have all the motivation you need to start blogging right away. I will like to mention that blogging or freelancing is not easy. They both require hard work, consistency, dedication and some good SEO and writing skills.
Will I earn money as a blogger in Nigeria?
It is possible to make good money as a blogger in Nigeria. In fact, you can even earn up to six figures when you become good at it.
Read This: Looking For Sponsorship For Your Blog In Nigeria? Read This
Why do many bloggers fail?
Today, many people blog, only because they heard others are making money from it. So, when they dive into blogging and don't achieve the same result they tend to lose motivation and end up closing their blogs
Blogging pays, no one denies that fact. But if you decide to blog because of monetary gains, you might get disappointed somewhere along the line when the results are not forthcoming
There are many reasons a lot of bloggers are failing today.
Lack of focus
Lack of information
Poor quality content
Inconsistency in content quality and delivery
Lack of passion for blogging or selected niche
In fact, the list goes on and on. The first step is to pick a niche you are passionate about. The advantage of this is that when you are passionate about your blog and niche, you will have the motivation to create and occasionally publish unique contents without considering financial gains.
How can I make Money with blogging?
Making money as a blogger depends on your traffic and the services you are offering on your blog. When your blog starts getting reasonable traffic (Visitors), you can apply for Google AdSense and start earning commission on Ads displayed on your blog.
Apart from Google AdSense, other ways you can make money is through offering services like writing, web design, App development, and more. You can also become an affiliate marketer.
So in summary, the easiest ways of making money in Nigeria as a blogger include:
Google AdSense
Writing for others
Affiliate marketing
Online tutorials/training
Information marketing (E-book selling)
3. Writing E-books
Technology is gradually changing people's reading habits. Thanks to our fast-paced lifestyle most people now prefer to read online than books because they can read on the go. Being able to write and have what you have written published online offers a great opportunity for wannabe writers to boycott the rigours and cost of printing hard copies. Now anyone can write an E-book just about anything and have it published online.
What platform can I sell my E-book?
You can write and sell E-books on sites like Amazon Kindle. In fact, some writers call it "salary for life" because after uploading it online, an E-book can sell for many years as long as it is still very active online.
How can I withdraw my earnings on Amazon Kindle store?
Since Nigerians cannot operate PayPal fully, you can use Payoneer to withdraw your earnings.
4. Affiliate Marketing
Now, this is a gold mine, but be careful, not everything that glitters is gold. Affiliate marketing has made a lot of people rich, not just in the Western world but also in Africa – including Nigerians.
How Do I become an Affiliate Marketer?
You don't need to pay money to anyone to become an affiliate marketer. As an affiliate marketer, you will be helping companies market or sell their products. Your job as an affiliate marketer is to direct people to the company's site or an e-commerce website like Amazon.
After registering as an affiliate marketer, you can then generate links that can direct people to the various products you want to sell on your website. You can have an E-commerce website or personal blog for this.
5. Vlogging
Vlogging stands for video blogging, and it is another easiest way of making money in Nigeria online. A lot of people still don't believe they can make money by uploading videos online, but guess what, you can make some good amount of money through this means.
How do people make money through vlogging?
Making money as a Nigerian through Vlogging is possible. The following channels are platforms for interested vloggers;
You get paid a certain commission when visitors click on the adverts displayed on your videos. Your duty is just to upload fresh and interesting videos and do some SEO (Search Engine Optimization) to get traffic to your video content.
If you are still not convinced that you can make money through this means, then read the story of the 22 years old Nigerian boy called Olajide "JJ" Olatunji who made $4.5million from YouTube in 2014. In fact, Olajide's story will inspire you.
iReporter is a local platform available in Nigeria, and like YouTube, you need to upload original videos. This platform does not approve adult videos. Videos uploaded must also be accompanied with good write-ups.
iReports offers $4 per each one thousand views a video receives. They also approve educational, funny or legal videos. They don't accept videos containing extremely violent scenes or adult videos.
Conclusion
So here you have it, the easiest ways of making money in Nigeria. Instead of waiting for the government to create jobs for you, think of what you can do to help yourself. We hear of companies downsizing every now and then, what will happen to the people being laid off?
It is high time you started thinking ahead and create opportunities for yourself. One of the ways is by working online. Many Nigerians are making money online legally, and you too can become one of them.
Join our list
Subscribe to our mailing list and get interesting stuff and updates to your email inbox.