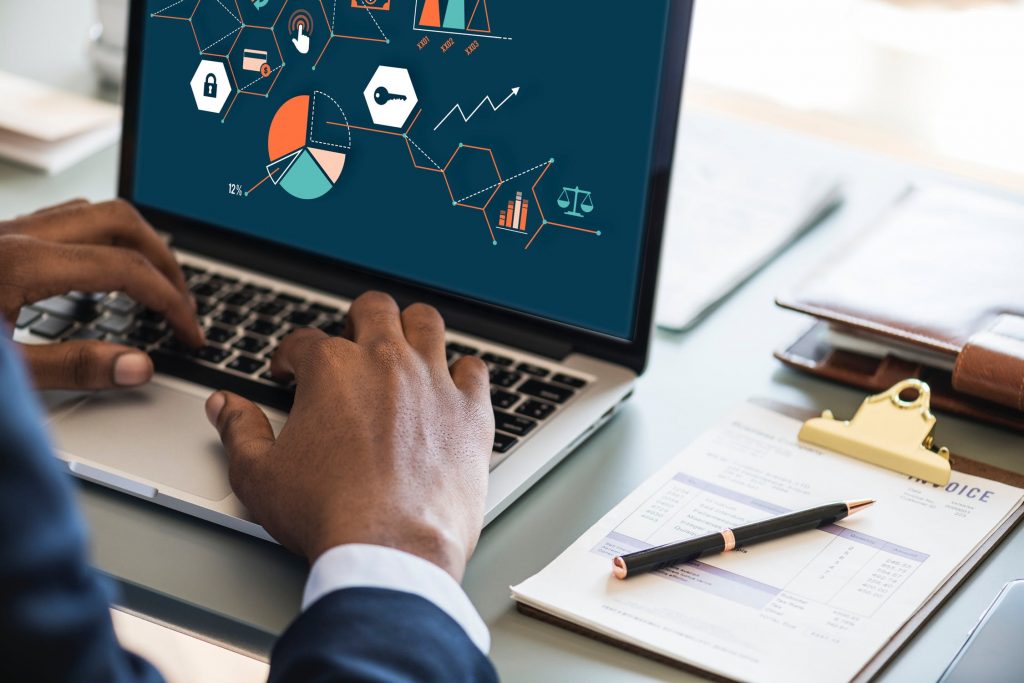 8 Digital Marketing Automation Tools For Your Business
Digital marketing automation refers to software and technologies created to make marketing more compelling, effective and efficient on multiple channels online and automate repetitive tasks.
Digital marketing encircles all marketing efforts that use an electronic device on the internet and offers a new way of approaching customers and a new style of understanding consumers psychology compared to traditional.
As a business owner or a digital marketer, who wants to invest in marketing automation tools optimize tactics and campaign, improve customer targeting, measure results, save time, provide better-qualified leads, improve accountability and so on you need to know the tools you can suit what you want.
8 Digital Marketing Automation Tools For Your Business
   1. HubSpot
It was founded by Brian and Halligan and Dharmesh Shah in 2006 at the Massachusetts Institute of Technology (MIT) and launched in December 2007.  HubSpot is an inbound marketing software company that is interested in business marketing strategy so they can be discovered by potential customers. This platform tracks interactions automatically and gathers data. The software helps in creating personalized paths to amass data to show every marketing campaign contributed to sales. HubSpot has quite a lot of features, some of which are listed below:
Blogging
Landing Pages
Email (email templates, A/B testing)
Marketing Automation
Lead Management
Analytics
CMS (Content Management System)
Social Media
SEO (Search Engine Optimisation)
Calls-to-Action
Ads (Tracks ROIs and AdWords)
Salesforce Integration
   2. Marketo
Founded in 2006 and its first product that was launched was Lead Management. Marketo delivers a leading cloud-based marketing software for all kind of company sizes to build and maintain engaging customer relationships. It is flexible marketing automation with over2300 trusted customers across the globe. Marketo software also allows real-time personalisation, so that you can engage actively and effectively. Some of their features include:
Lead Management and Lead Generation
Social Media Marketing
Analytics
Email Marketing
Online Marketing
Consumer Engagement Marketing
Optimize and Measure ROI
B2B Marketing
Optimized Ad Spend
Budgets and Marketing Calendar
Marketing Automation
Event Marketing
   3. Pardot
Pardot was founded by David Cummings and Adam Blitzer in 2007. It was acquired by Exact Target in 2012 and then bought by Salesforce in 2013. It has an easy to use B2B Marketing Automation collection that helps the user maximize and boost revenue and be more efficient. Pardot is a marketing automation tool that gives users insight into the performance of their campaigns so they can identify where they need to be improved on, in order to be more successful in their campaigns. Below is a list of some of the tools that come with Pardot:
Email Marketing
Insightful Reporting
CRM Integration
ROI Reporting
Social Media Marketing
Web Traffic Monitoring
Smart Lead Generation
Lead Management
Land Pages Creation
B2B Marketing Analytics
Organic and Paid Search
Automated Engagements
   4. ActiveCampaign  
ActiveCampaign is a marketing tool designed for small companies. It is used by over 100,000 people globally. It has a wide range of tools for all parts of marketing. ActiveCampaign keeps working to get better, it allows you to effortlessly create a nice campaign, emails that can capture your customers. ActiveCampaign does not just end at marketing automation features, it goes a step further to give you built in sales and customer relationship management features all son that you can take your business to the next level and make your work easier. More Features include:
CRM (Customer Relationship Management) Automation
Segmentation and Targeting
Marketing Automation
Social Media Monitoring
Sales Automation
Marketing Automation
Analytics and Reporting
Integrations
SMS Marketing
Email Marketing
Online Marketing
Lead Management
   5. Hootsuite
Hootsuite is a tool for managing social media channels. It is updated every week to provide users with the best functionalities for engaging on social media. Hootsuite has a lot of great features, some of which include:
Platform Integration
Social Media Monitoring and Listening
Scheduling
Engagement
Analytics and Reports
Geo Search
Social Media Ads Management
Curate Online Contents
   6. InfusionSoft
Founded in 2001 by two brothers Scott and Eric Martineau and Clate Mask. InfusionSoft makes it easy to create new sales and execute marketing strategy. With this software, you can automate repetitive tasks, capture new leads, and centralize customer interactions and so on. InfusionSoft is a marketing software for small business owners that help them be more organized and grow sales. This platform automates lead capture and follow up based on user activity and gathers data to enable personalisation and establish close connections with the audience. Some of this awesome software features include:
Third Party Integration
Reporting and Statistics
CRM Integration
Contact Database
Activity Tracking
Marketing Automation
Lead Scoring and Distribution
Social Sharing and Marketing
Multimedia Marketing Management
Email Tracking and Campaigns
Marketing Analytics
Lead Management
   7. AutoPilot
AutoPilot is a marketing automation software that's simple and straightforward. The goal of AutoPilot is to spark new relationships and revive old ones. According to AutoPilot, leads are generated by businesses that maintain contact every two to four weeks. The software can integrate with other systems to make personalisation better. Some AutoPilot features include:
A/B Testing
Performance Report
CRM Integration
Contact Management
Click through Tracking
Conversion Tracking
Lead Nurturing
Web forms
Email Templates
Contact Database
Analytics
SMS Integration
   8. Act-On
Act-On is a Cloud-based integrated marketing automation software that allows users to maximize their return for investments. It allows the alignment of inbound and outbound of marketing campaigns. Act-On was created in 2008 by Raghu Raghavan, it uses an integrated suite of graphical design tools to create emails, web forms and landing pages for the purpose of marketing campaigns. It has a very easy to use interface. Below are some of the features of Act-On:
A/B Testing
Real-Time Data
Reporting and Statistics
Campaign Management
Multi-Channel Marketing
Campaign Analysis
Social Network Marketing
Social Media Integration
Engagement Analytics
Third Party Integration
Real-time Analytics
Customizable Templates
Join our list
Subscribe to our mailing list and get interesting stuff and updates to your email inbox.