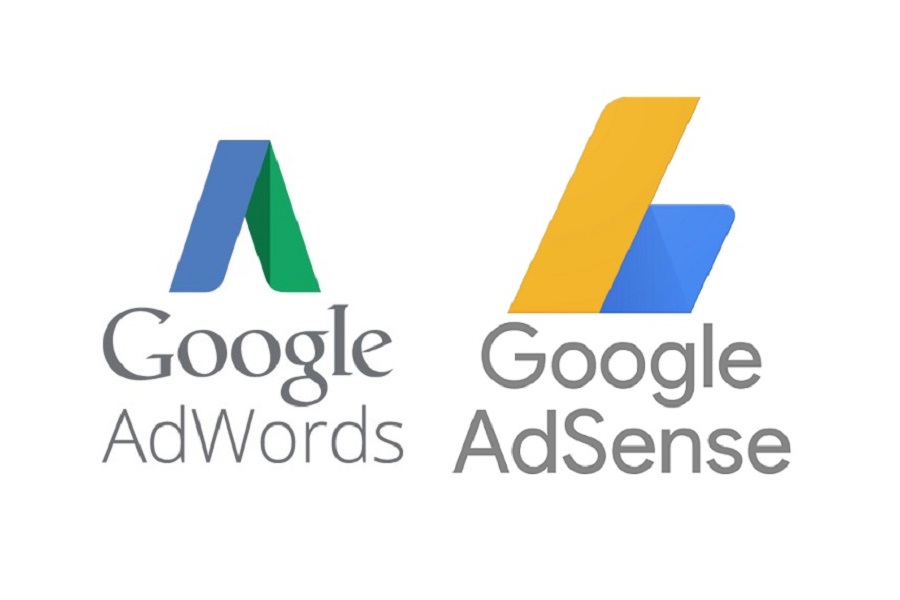 AdWords vs AdSense: Understanding the Differences
Google AdWords is used to create ads served on Google's Search Engine Results Page and Google's network of partner sites (sites that partner with Google to display ads).
Google AdSense enables the display of AdWords ads on individuals' websites. Google then pays website owners based on the type of ads displayed on their sites.
As a brand, website owner, or blogger, you should have an adept knowledge of the differences between AdWords vs AdSense to enable you to know which of the platforms to utilise under normal circumstances. A new business owner would want to employ the Google AdWords program to create awareness for its product and run other efficient advertising campaigns like a search campaign, video, shopping or universal app campaign etc. While a website owner or blogger will harness the AdSense program to display ads on their website. Commonly, they partner with Google to do this. Google pays web publishers based on the number of clicks on ads or ads impression, depending on the type of ad.
AdWords vs AdSense
Google AdWords
AdWords is commonly used by business owners and service providers to run numerous advertising campaigns to promote products and services. AdWords requires you to create an account; to do this, you must own a Google mail account.
How It Works
To advertise on Google AdWords, you must have known your advertising goals; what you intend to achieve with your advertising campaigns. Because AdWords gives you the liberty to set your budget, determine how much you want to spend and pay only when someone clicks on your ad, you can align these goals with your budget to obtain maximised results. AdWords will not charge you for displaying ads.
When you begin creating a campaign, you can have as many groups of related keywords as possible for different ads which can be divided into various ad groups. Take, for instance; you sell accessories including bags, bracelets, wristwatches, and sunglasses. For better results, you can run different campaigns for bags which will be placed in one ad group, bracelets in another ad group and wristwatches and sunglasses accordingly. This is to ensure your AdWords account is more organised, and the results for each ad group is well delineated.
AdWords give you total control of your campaigns. Based on the type of ads, you can choose where customers see your ads, be it on (Google search results, Google mail, websites, web pages, video sharing sites or on mobile apps) and even target a specific type of people based on demographics, location, and topics.
With analytics data provided, you can evaluate your campaigns to see how your ads perform and improve on subsequent campaigns. You can pause your campaigns, analyse, tweak your ads, effect the changes and resume afterwards.
There are various campaigns you can run depending on your goals. You can run a search campaign to display ads on search engines like Google; this is great if you want to be seen by people who search for your business on Google for the products you offer.  A good search ad should comprise of a headline, URL and description. You may include ad extensions like phone number and business address in your search ads to provide more information about your business. Other campaigns include app promotion campaigns – to encourage app downloads, display campaign, video campaign and more.
AdWords provide so much flexibility and give you complete control of your ads.
AdWords vs AdSense
Google AdSense
Google AdSense is leveraged by website/blog owners (web publishers) to make money from the ads published on their website. Usually, when an ad is served on your site, you will be paid based on ad clicks (number of times an ad is clicked) and ad impression (number of times an ad is seen). Advertisers (web publishers) regularly compete for ad space to place ads on their website.
How It Works
To begin using AdSense, the first thing to do is create an AdSense account.
As a website publisher, AdSense allows you to select the ads you want to be displayed on your site, including text ads, display and rich media ads (images and video ads combined). AdSense also allows you to choose where on your site you want ads to appear, and you can determine the categories of ads you want.  With performance reports supplied by AdSense, you can tweak your ads to increase profits.
In conclusion, the clear difference between AdWords vs AdSense is; AdWords is used by advertisers to promote their products and services online, while AdSense is used by website owners to make money from their site content.
Join our list
Subscribe to our mailing list and get interesting stuff and updates to your email inbox.