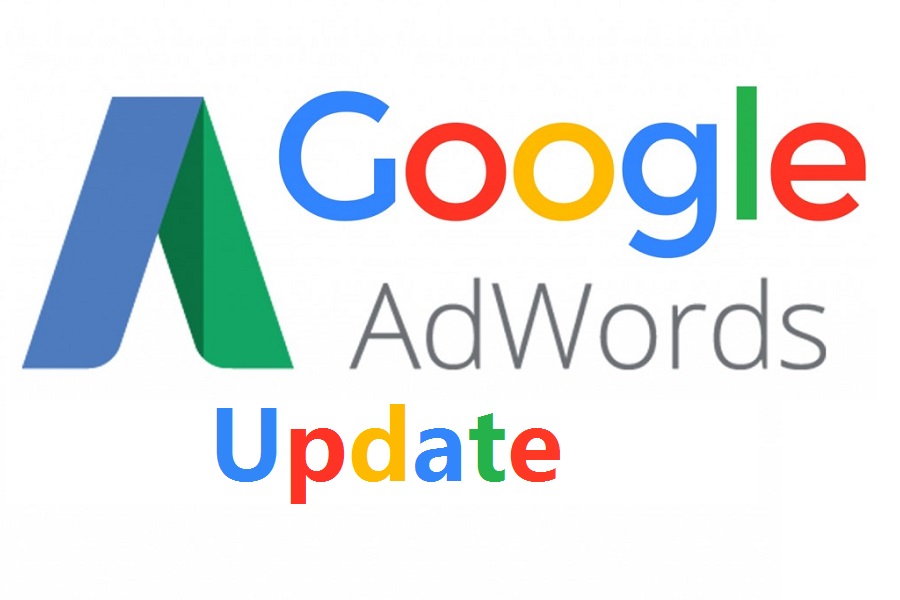 Google AdWords Update 2018: What You Should Know
When Google AdWords was first launched in 2000, it was designed to cater to running text ads on Google search. As AdWords evolved into creating ads with different formats including search, display, video, shopping and universal app campaigns, and as its network grew across billions of websites (partner sites) and apps, it seems to have grown beyond just "running text ads" hence the need to rebrand.
Google's rebranding goal, in its opinion, is to create a more straightforward representation of what Google advertising can provide; thus its new name, Google Ads.
The Google AdWords update 2018 include smart features that leverage the power of machine learning and automation as listed below. Machine learning is the ability of computers to learn to do things on its own without being programmed to do so. It does this through acquired data.
Listed below are the new features to watch out for.
Google AdWords Update 2018
Smart Campaigns
Smart campaign is Google's smart and easy solution to small businesses. It utilises machine learning through Google's advertising technology to improve ads for business owners. When you advertise using a smart campaign, it takes you averagely 15 minutes to create an ad, while Google Ads determines phrases (keywords) that can trigger your ads based on your business type and determines where your ads can appear.
It also improves your ads automatically, making improvements where necessary and delivers clear, understandable results based on your advertising goals.
All you need do is write your ad, determine your budget and watch Google Ads get all the job done, while you do what you love – making money.  How about that for smartness!
Now let us compare smart campaign, a feature in Google Ads, with the array of campaigns on Google AdWords.
Google AdWords is flexible; hence, It gives you total control of your ads. You create your ads, select keywords or phrases that can trigger your ads, determine your daily budget, and choose where you want your ads to appear, be it on (Google maps, partner websites, apps).
In between running your ads, you can tweak your ads to improve them better based on results offered by AdWords – just because you have that much control over your ads.
With Google AdWords, you are responsible for all aspects of your campaign, but with Google Ads, the job is done for you!
Responsive Search Ads
From Dynamic Search ads in Google AdWords to Responsive Search ads in Google Ads, machine learning and the power of automation is evident.
Responsive Search ads require you to provide 15 headlines and 4 description lines and then leave Google to do the rest. When a user types in a query on Google search, machine learning tests which of the headlines best suits the user's query and displays as much as 3 headlines instead of 2 headlines that Dynamic search ads will normally display; and 90 characters instead of 80.
Maximise Lift for YouTube
Advertisers can now reach people who are most likely to consider their brand after seeing a video ad – thanks to the new smart bidding strategy, Maximise lift.
During auctions, the smart bidding strategy automatically adjusts bids to maximise the benefits of your video ads.
Local Campaigns
A new campaign type exclusively for driving foot traffic has been introduced – local campaigns. When you provide your business locations and ad creative, Google will automatically optimise your ad across many websites and apps including YouTube, search, display, Maps to bring customers to your physical store.
Smart Shopping Campaigns
Smart Shopping campaigns come with added features; you will be able to select store visits or new customers as goals. Google tests different product images and texts and then displays the most relevant shopping ads across its network, including the Google search network, Google display network, YouTube and Gmail.
Google intends to enable advertisers to set up and manage Smart Shopping campaigns on large e-commerce platforms like Shopify.
Hotel Ads
Google has added a new campaign type to its list of campaign types called Hotel campaigns. This is the newest Google AdWords update 2018; hotel owners can now promote their hotels on Google Search and Maps.
It offers advertisers the ability to utilise the smart bidding strategy to maximise bookings at their Return on Investment (ROI) goals and also determine bidding dimensions unique to hotels like a visitor's duration of stay, check-in day.
Image Picker
Later this year, Google will launch Image Picker. With Image Picker, Google can make top three image suggestions for you – or you can decide to upload your images. Google then delivers results by testing combinations of images you have selected. Your ads are on the way!
In conclusion, the Google AdWords update 2018 was created to simplify the advertising experience of business owners and advertisers. Advertisers can now easily identify which Google software is most suitable to solve a problem due to the now clear representation of its new name – Google Ads –  when you hear this; you immediately know it is Google's technology for creating ads.
The Google Ads technology also aims to help business owners who do not have enough time on their hands to tweak their campaign ads; this is why it employs the power of machine learning to automate actions on ads and improves ads automatically to drive results.
Join our list
Subscribe to our mailing list and get interesting stuff and updates to your email inbox.