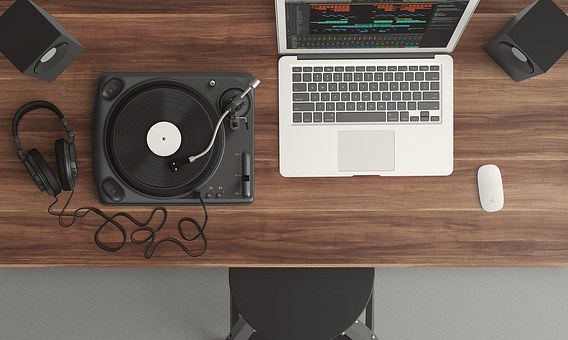 Digital Marketing for Musicians: How to Market Music Online
As a musician, you have just finished "cooking" your next hit track, or as a manager, your artiste has just finished dropping a new hit. What is the next thing to do? You would want to promote the song. Nowadays It is common for people in the music business to want to do the promotion online; that is why you would want to know how to market music online.
This is what this post is about: to teach you how to market music online.
Digital Marketing for Musicians: How to Market Music Online
Marketing music requires being proactive
Once excellent music is made and distributed on different digital channels, the marketing does not end there. In fact, that is just the beginning. Constant push – hourly, daily, weekly – on social media, blogs, e-zines and everywhere is necessary to get the music to the right places.
Do you know where your fans are?
When marketing music online, you have to know exactly where your fans are. You cannot market jazz to a rock audience. Is your music elitist? Then you want to go to where the elite frequent. Do people use search engines to search for that kind of music? It will be a total waste of marketing naira to start promoting music on every platform online when you do not know your target audience.
The first thing is to, therefore, identify the space your fans occupy online to market your music effectively.
It is not enough to bomb the online space with your song. By "bomb," I mean shooting several messages everywhere online and expect your fans to pick it up from there. Have a clearly defined strategy to push your music. Do you want to pay more attention to social media? Are you going to use search engine marketing? Will you use paid ads? How much do you want to spend on ads? How much time do you intend devoting daily? What results do you expect within a given time frame?
A strategy will help you gauge your effort and give you direction.
Do a press release and send out to blogs
A press release contains what exactly you want to promote, what you want people to know about the song and what the attraction is. Send this out to popular blogs and online forums where your fans hang out on the internet.  Start out with an introduction, fill it up and close it. Do not make it too lengthy, as you only need to cover the basics.
Learning how to market music online includes learning how to relate to fans online. Do not take relations with your fans for granted. Give them something to mull over apart from your music itself. The writing process, the recording and the general behind the scene content.
Make sure that you are promoting your music daily. Marketing music online is a tough job anywhere especially when it's from a new artist. It is, therefore, easier to market music online when you include some activity in your daily schedule.
Learn the peculiarities of each platform
Put your song on streaming services and learn the uniqueness of each one to enable you to optimise your music properly and use your music's potential to the fullest.
Finally, you may also decide to contact professional digital marketers to help you promote your music. This is a great way to market your music online without stress. It allows you to sit back and make excellent music while someone else markets your music online.
Join our list
Subscribe to our mailing list and get interesting stuff and updates to your email inbox.