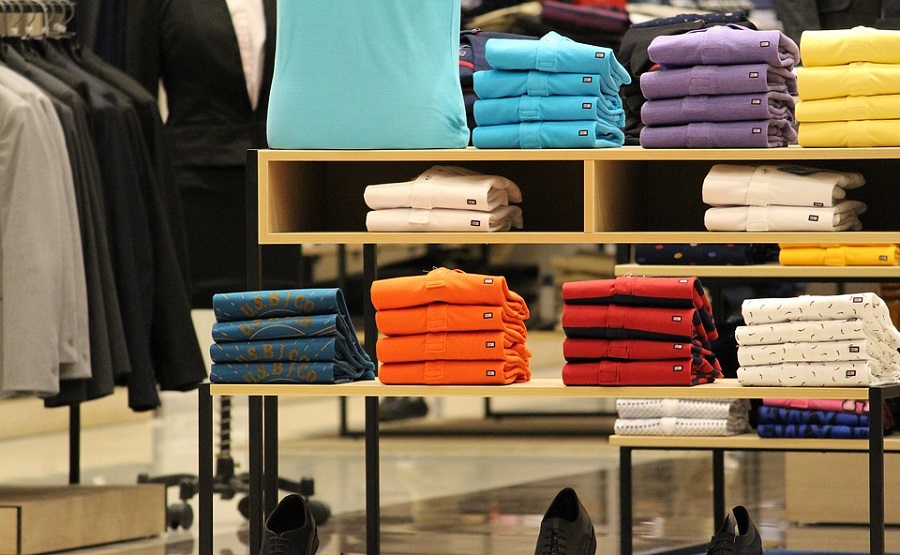 5 Top Websites to Sell Your Products in Nigeria
Back in the days, it was the accepted thing to carefully pack the goods you need buyers to give their heart and soul to purchase from you, dump the lot on your protesting head and lug the whole shebang to the local market. Or employ a cart, donkey, bike, chicken or any other suitable means of conveyance. While renting a shop and leaving your products overnight at the market is often desirable, it is not always possible, due to a number of financial and security reasons.
Thankfully, the steady and relentless progress of technology has made the foregoing largely unnecessary. Now, people can from whatever state or planet they might be on easily advertise and sell whatever they wish,  to whomever they wish and for how much they wish.
Selling of all sorts of goods and services online is the new global craze, with sites like Amazon, Aliexpress, Ebay and lots others being instantly familiar to most. So, it really is important that you embrace the concept as tightly as you would hug a relative fresh from "the abroad" with goodies aplenty. That is if you want to make really brisk sales and live the sweet life.
If you live in Nigeria and have been looking into the issue you must have been aware that selling your products on foreign websites might not always be possible. Or will require enough contortion and stress to make a snake wince with sympathy. So, here are the top 5 Nigerian websites that are totally fab for showing potential buyers what you have that they need to purchase in order to change their lives for the better.
Jumia
Jumia is a heavyweight online retailer with virtual shelves crammed to the last millimetre with goods from all over the globe. It's even rumoured to sell heavenly items and blessings straight from the angels themselves, but that has not been confirmed so far. The site was founded in May 2012 and currently boasts of over a thousand employees. As well as more than 15, 000, 000 monthly users.
With so many people using the platform the odds of your product hitting the limelight and selling like the proverbial sizzling hot and delish hot cake is rather high. And what's more, it's rather easy to become a seller on the site. So, go and join the Jumia club like a boss.
Konga
This is like a slightly smaller and less ambitious version of Jumia. For years Konga has been yapping and nipping at Jumia's heels, but has never managed to close the gap between both. It excels at delivery services to all the nooks and crannies of the country, superb customer care, genuine products, daily deals and lots more. With all these in place, any product you decide to sell on this platform is bound to fly off the shelves at the speed of light.
So, don't be shy to jump onto the Konga bandwagon.
OLX
OLX is alive, kicking and swaggering in 45 countries of the globe. Its Nigerian flavour sprang into being in May 2012. Currently, it's the pre-eminent Nigerian site for buying used and new items, products, and services of virtually all types and description.
Hell, one can even hire a mermaid, palm wine tapper, magician or whatever else might strike the fancy on the site. It thus has all things for everyone and selling your products on this platform is often way cheaper than doing it anywhere else.
Want to sell something, pardner? Then OLX it, luv.
Jiji
Jiji was founded in the Nigerian political and economic capital of Lagos in 2014. It savagely scowls and pounds its chest like a gorilla who just dipped its sex organs in dried pepper and boasts to all within hearing as to it being the largest classified ads company and online marketplace in Nigeria. And what's more, it enjoys the really considerable backing of Naij.com.
Which in case you've been in a coma for the last few years is a gargantuan news website with 10 million readers and counting.
With such heavy artillery firing in its support, Jiji has garnered nearly 5 million users. As well, it sports really business-friendly atmosphere that makes it a breeze to use. So, go the Jiji way if you want to move ahead.
Yudala
Now, Yudala is not the name of a hopefully delish but somewhat obscure dish as you might be hoping. It's rather one of Nigeria's biggest online malls. At present, it has loads of megastores in some major cities of the country. With more being on the way in the no distant future. Part of its appeal lies in its totally drool-worthy Black Friday deals. And it does have friendly policies for prospective sellers. Need us to buy something of yours? Then cart it over to the Yudala team and let them do their magic.
Are some sites missing from this list? Or are you peeved as to the order in which they are arranged? Then do tell us so we can do something for a change other than dancing shoki.
Join our list
Subscribe to our mailing list and get interesting stuff and updates to your email inbox.