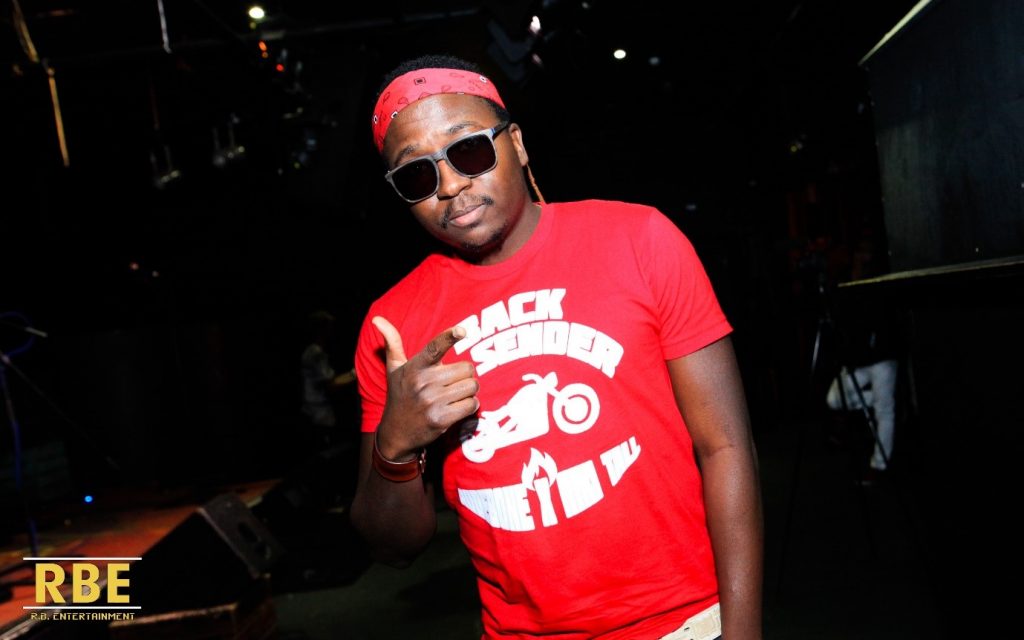 UK-based Nigerian Artiste, Rudebone Who Recorded His First Song From His Savings Is Now Making Megahits
Carl Chinegwu is a UK-based Nigerian Afro-Dancehall artiste popularly known by his stage name, Rudebone. His recent song, bandana has been making waves on social media, Nigeria and the UK; Carl is looking to ensure that the song extends globally.
Notable among his songs include Back to Sender, Champagne Light, Next Girl and many more.
In this interview with NaijaGoDigital, Carl revealed his experience so far in the music industry.
Who is Carl Chinegwu?
I am the Director of R.B.Entertainment Ltd (Real Business Entertainment) based in the United Kingdom, and I am also an Afro-Dancehall artiste known as Rudebone.
Why music?
Passion and interest
What challenges have you gone through since you went into music and how did you get funds to record your first song?
My major challenge was the mindset that after recording a demo, there would be many labels and sponsors waiting to sign you on, which was never the case. I had to adjust and do things myself (DIY). My first song was funded with my savings.
What do you have to say about the acceptance of your new song, bandana with DJ Kunsept?
It's been overwhelming; the feedback has been 99% positive. People love it immediately after they hear it, so my mission is to make sure the whole world hears it.
My #BandanaChallenge is currently trending on musically, Instagram and some other social platforms.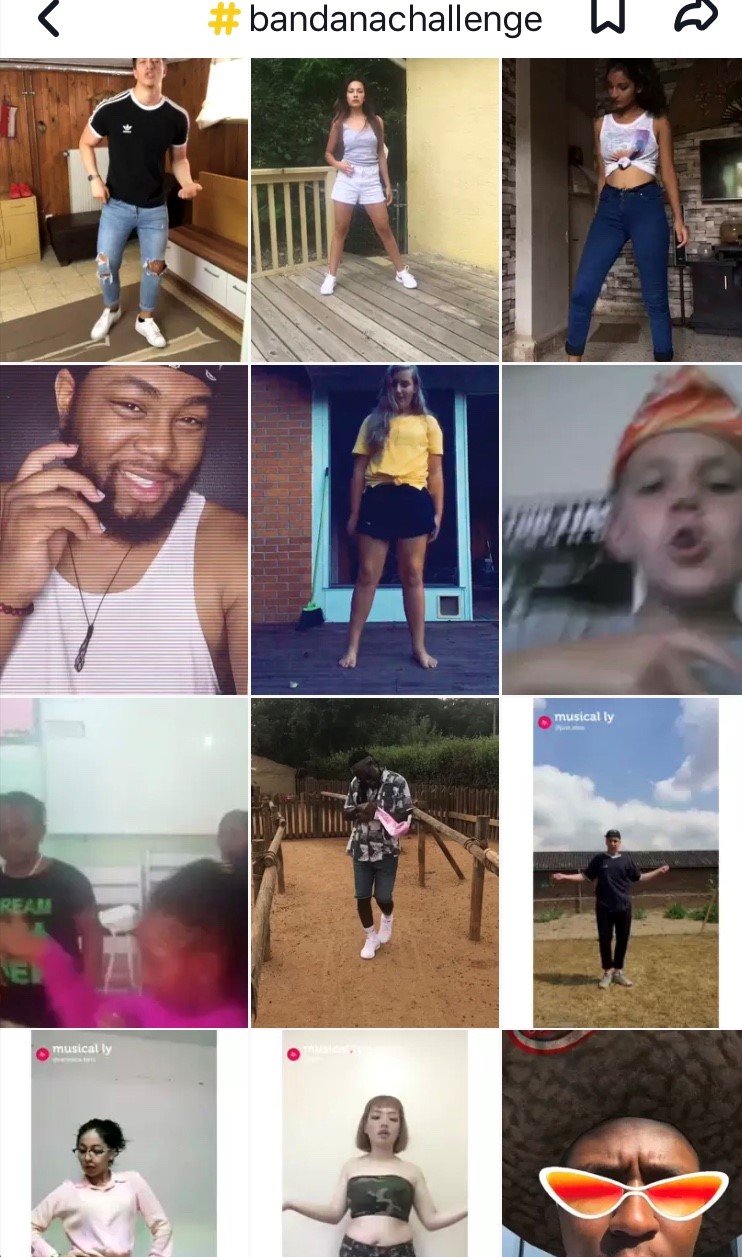 How do you intend to get your name into the Nigerian music industry considering that you are UK-based?
I still a have a lot of fan base and contacts in Nigeria, and I visit there as often as I can. I am making great use of the internet and social media to promote and spread the song Bandana globally.
At the moment it is getting constant airplay on rhythm FM Lagos spare headed by DJ Smooth, who is currently planning the second edition of Smooth Summer Splash coming up on 18th of August at Elegushi beach, which I might attend/perform all things being equal. Also, Bandana is enjoying airplay on Wazobia FM Lagos & Abuja, Classic FM and many other radio stations.
Now Playing Tweets of Rudebone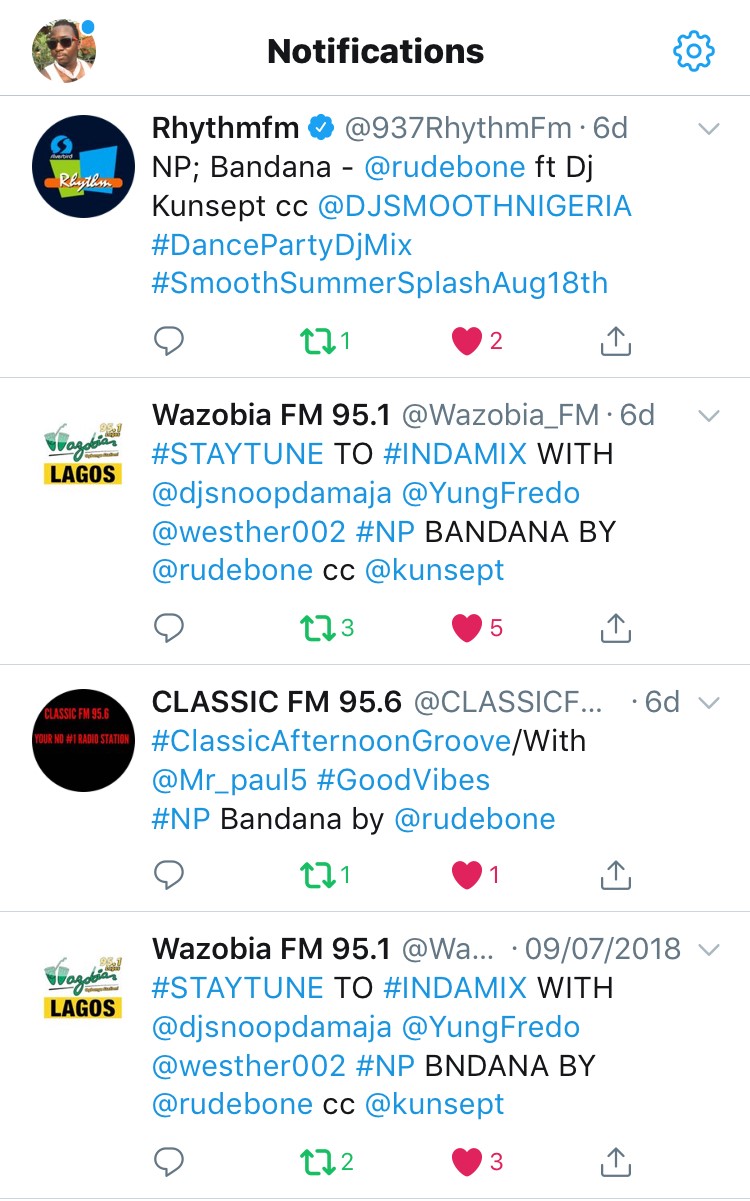 Any plans on collaborations with top Nigerian artistes like Wizkid and the likes?
At the moment, collaboration with top artistes is not my priority, but I believe with the success of my song, top acts will reach out to me. Recently I got a request from Mr Eazi for the stem/data of my song, and we also met at one of Nigeria's pre-World Cup friendly games. So watch out, a remix might be on the way.
As a musician, what are your achievements to date?
I have bagged 4 Music awards over the past few years for the best music video and best male act at Prestigious International Awards and best live performance at the RBE Awards 2017 in London.
How is the competition in your industry and niche?
The competition in the music and entertainment industry is very tough, and there is no guaranteed blueprint for success.
What are your plans for the music business?
To contribute to the development of emerging artistes and continue providing a sustaining platform for music industry networking and opportunities via my company, http://rbent.co.uk/
Are there any new songs, albums, or projects that you are currently working on?
At the moment my main focus is promoting the song Bandana till it becomes a certified hit. In between, I'll have features and gigs; so follow me on Instagram to be on the loop.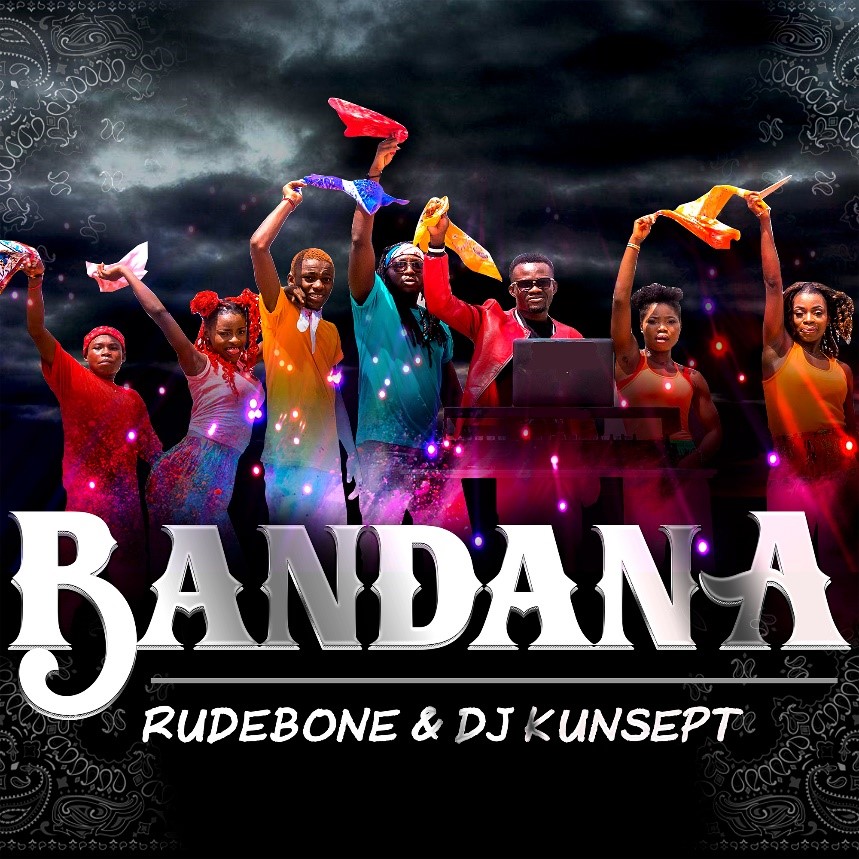 What is your advice for upcoming artists?
Keep your heads high, be innovative, research and learn to do things yourself.
To get more of Carl, connect with him on Instagram
Join our list
Subscribe to our mailing list and get interesting stuff and updates to your email inbox.