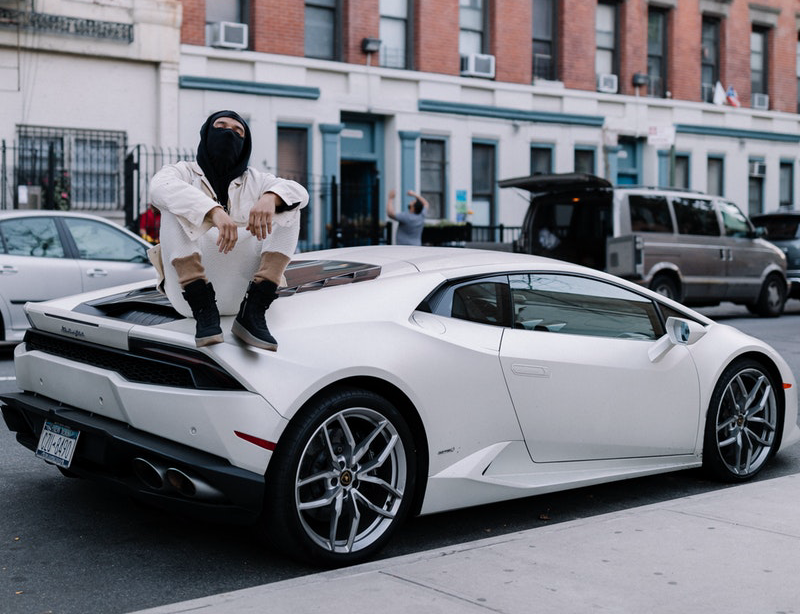 How to Become a Millionaire in Nigeria At 24
Forget about the biblical saying about rich men being too fat to pass through the eye of a needle, being rich has lots of wondrous benefits. This is especially so in Nigeria where wealth and wealthy individuals are unreservedly worshipped and their sayings and follies gleefully recounted in the hushed tones one might use to describe celestial beings.
So, is the middling amount in your account balance giving you sleepless nights? Or are you looking to buy the latest Lamborghini supercar and paint the town redder than a grossly overripe tomato?
Then, here are a few ways to strike the mother lode that will make even Bill Gates hopping mad and envious of your good fortune. Without further ado we present to you the top ways and means you can become a millionaire in Nigeria at 24 years of age. Here goes…
Don't Go to University
Yes, you heard right. Getting rich is really busy work. What with thinking of the myriad of means to break the bank, the complicated steps you need to devise to keep your stash multiplying ad infinitum, and the ways you need to keep your fortune safe from the attention of miscreants, EFCC, FIRS, bad belle people and what not.
With all these to do there's really no time to go to university. But that's nothing to worry about as practically none of the big men you see strutting around with grossly inflated stomachs can speak proper English or calculate beyond primary school level.
So, you not going to University just might be the price you have to pay in order to get rich as sin before you're 24. However, you can console yourself with the fact that once you've made it you can either buy an honorary degree from a reputable institution of higher learning or either purchase or establish a university outright and do with it just as you wish.
Invent the World
Another way you can strike it rich before your mid-twenties is to think of something new that people desperately need and yet don't currently have. We are not talking about a car that runs on a cupful of palm wine or a generating set that runs on orange juice, but something much more concrete.
Once you've found out what's popularly needed rush to patent and mass produce it, and see your bank account swell up like a puffer fish.
No Social Media
Getting rich by 24 is not a walk in the park. It's rather like tramping through the valley of the shadow of death. And you can't really successfully do that if you're busily glued to your phone wondering what Bisi might be gisting about on  Facebook, or tweeting the world away with your crush on Twitter.
Indeed, to get rich you really need to focus like never before. This necessitates your severely limiting your social media experience for the time being. And once the dough starts rolling in like a tropical rainstorm you can then jump back into the social media scene and indulge to your heart's content.
Get into Politics
These days, there's no other sector that's so ludicrously profitable as politics. Daily, we open our newspapers or scroll through web pages to read about how billions and millions grow wings and disappear without a trace in this country. If the money is ever found it disappears yet again and so the circle continues ad infinitum.
More so, our political office holders are among the top 3 best paid on the globe. So, why not go get a share of all this easy money. You can start by contesting for the post of a youth leader. You'll probably be employed to sing like a trained canary the praises of the current governor or Local Government chairman.
From there you can progress and try your hand at all manner of chicanery and eventually run for elective office. And once this is done, you'll probably need dozens of counting machines and accountants to keep track of the ocean of money flooding your way. Why, you could easily be a billionaire before you are 30!
Join or Start Reality Show
The likes of Timi Dakolo, Iyanya, K-Cee, Chidinma Ekile, Uti Nwachukwu and Bisola of BB fame, as well as some A-list actresses, got where they were by leveraging on their popularity when they won one reality show or another.
If on the other hand you have no talents worth mentioning, try starting a reality show. Offer drool-worthy prizes and the contestants will kill each other to pay your hefty registration fee. You just pay a fraction as the prize and pocket the rest. Do this enough and you're going to be rich.
Becoming a millionaire at 24 is never easy. But these listed steps should help you get there. If not, you can always discover a gold mine in your backyard.
Join our list
Subscribe to our mailing list and get interesting stuff and updates to your email inbox.