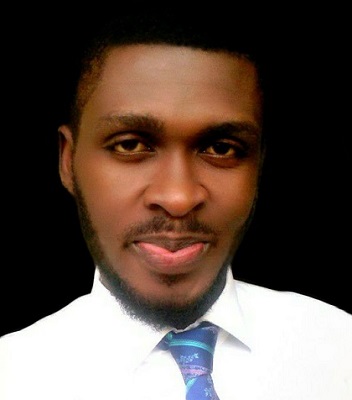 This Nigerian Farmer is Creating New Trends in the Agribusiness Market
A graduate of Geography whose fondness for agriculture led him to start a business in farming, Utibe Uko has the mission to grow organic food crops that are devoid of fertilisers with long shelf life. He looks forward to ending hunger and reducing poverty while ensuring that youths are actively involved in agriculture.
Stay tuned to see how Utibe transformed UniQuest Farms into what it is today.
Who is Utibe Uko?
I am Utibe N. Uko. The first son among five siblings. I am a Geographer and Geoscientist by training from a University in Northern Nigeria. A passionate farmer with a special interest in vegetable cultivation, organic agriculture, ''agvocacy'' for youth involvement in agribusiness. I am the lead partner UniQuest Farms & Innovations Centre.
Briefly tell us about your farm and its produce?
The farm is located in Esit Eket LGA of Akwa Ibom State in the Niger Delta region of Nigeria. UniQuest Farm operates on 10-hectare farmland and at the moment developing on 1-hectare for the cultivation of peppers, tomatoes, watermelon and cabbage and 1-hectare for plantains. We are also involved in the training of young and interested farmers, farm setup and management etc.
Why did you go into farming?
Firstly, my passion for agriculture. Then next is sustainability. How can we sustain our food system? How best can we sustain our environment? I'm doing this because it's also profiting when the processes are well understood and managed. And to also impact lives, create opportunities for others and keep the cycle of life flowing.
In what way is your farm different from other farms in Nigeria and who is your target audience?
Our farm is uniquely different from others in the sense that we carry out our production organically. We carry out small-scale value addition and employ modern farming, marketing and processing skills to deliver to our clientele.
Our major target remains the final consumers. But to deliver to them, our major target is the retailers who sell at market stalls, major points and streets. So at the moment we still go through the open market to reach our target audience.
How has this audience responded to your products?
The response has been impressive and challenging. People cherish our produce because of its good taste and quality, readily available to ease long-distance logistics cost and longer shelf life of our products. We can't still meet demand yet because the market is large.
What challenges have you gone through since starting up and how do you get funds to start the business?
The challenges differ as we scale each phase of the process. The first challenge was access to land. Some family members that loved the idea promised me a land. During the first sitting to discuss the idea they started asking me for drinks, I bought them drinks, but I never returned. I used my skill as bargaining power to get a more bigger land with other necessary facilities to start off finally.
Then funds. Aside from my savings, I got funds by volunteering my agribusiness skills at farms that were interested in vegetable cultivation but lacked the skills to do so, and I got paid. So from there, I got the necessary inputs that I needed to start off.
How do you decide which products to grow?
We carry out personal market surveys, and we ask for the products that have good prices during the peak period. We also ask questions about the demand for certain farm produce so that we can produce based on demand and agreed prices.
What kind of fertilisers do you use?
We use compost manure produced on the farm to grow our crops. Chemical fertilisers are not our consideration. We want to leave a more balanced environment than we met it. So we try to grow our foods organically.
 Do you grow all the products you sell?
Yes, we do. Including peppers, tomatoes, watermelon, cabbage etc.
 How do you deal with your weeds, insects and diseases?
With regards weeding, we do it manually, especially during rainy season. But during dry season we employ the mulching method. We carry out spraying of the crops once a week right from three weeks after transplanting or two weeks after sprouting. We also try to provide adequate nutrients to the plant to boost their growth and immunology.
How do you convey your produce from the farm to the market?
During bulk harvests, we sale from the farm. When the harvest is not too large, we use Mini-Keke trucks to convey our produce to the market.
 How is the competition in your industry and niche?
The competition is quite high. This is because most of the produce comes in from Northern Nigeria especially Plateau State. In Akwa Ibom, the competition isn't as high as fewer people grow what we grow around here. Again we grow organically healthy food; a trend and niche that most conventional farmers are afraid to tread.
As a Farm and Innovation Centre, what are your achievements to date?
Our achievements can be measured from the various axis. We've been able to break the myth of various crops not been able to grow here like cabbage, watermelon etc. We have also trained and mentored about 20 other young people in the area of our business. We have also been able to set up about 4-5 farms currently running within the state.
What are your plans for UniQuest Farms?
We plan to become a hub for agribusiness innovations and development. We plan to disrupt the market with products of excellent quality with healthy ingredients. To achieve this, we will keep working on our vision to deliver quality and affordable food crops, create opportunities for others and train as many farmers as possible in modern agricultural practices.
Any news, offers, deals or message to your audience?
We are working on making our products available on the shelves soon. To our audience, please stick with us for your healthy food produce/products. Thank you!
To get more of UniQuest Farms and Innovation Centre, connect with them on Facebook and Instagram.
Join our list
Subscribe to our mailing list and get interesting stuff and updates to your email inbox.