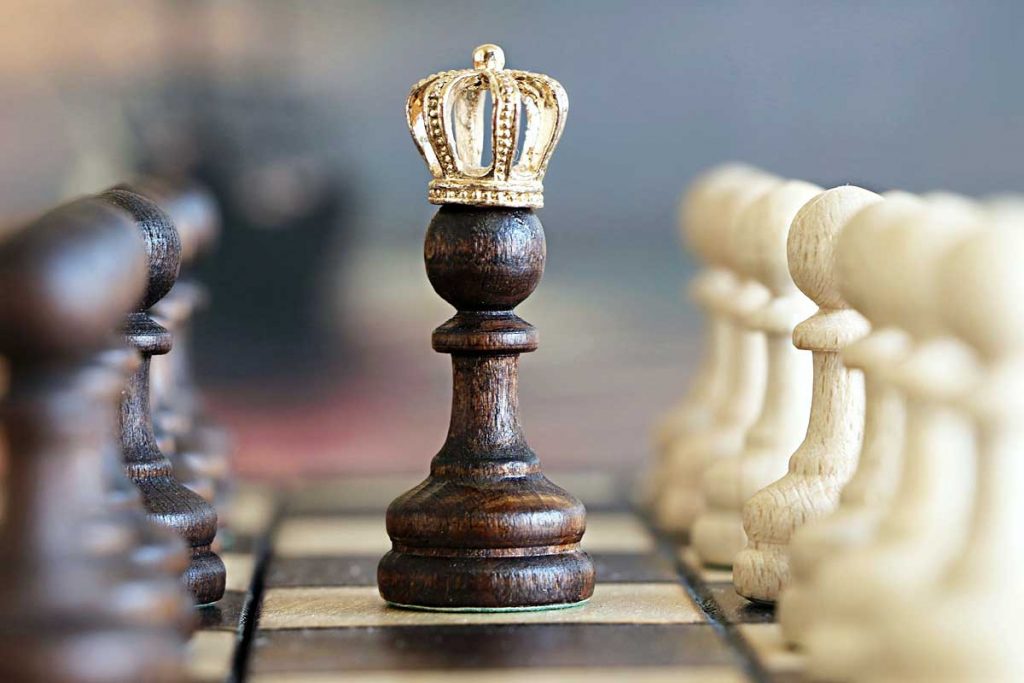 7 Small Business Search Engine Optimization Strategies in Nigeria
I have seen a lot of online businesses, e-commerce sites and new blog/forum/website owners hit the rock as soon as they kick off their online business, majorly due to lack of sales, revenues, leads, popularity, interested visitors and even lost passion. In most cases, they have all ventured into an unknown territory, the online business, which is already over-populated and competitive. Like every other business, understanding how to survive in business, convert visitors to customers, as well as keep ahead of competitors is very crucial for sustainability.
One thing that has often been overlooked is website optimisation for these businesses; a technique that is often categorized under the umbrella of Search Engine Optimization (SEO) services. SEO Services could include driving targeted visitors to your website, website advertisement, digital marketing, choosing the best keywords for your website/business, optimising your website for chosen keywords (on-page and off-page optimisation), social media marketing, press release, and pay per click marketing. It also involves the process of frequently submitting well-written articles to article directories, submitting websites to top search engines (Google, Bing and Yahoo) for indexing, link building campaigns, commenting/guest posts on blogs and forums related to your niche, to name a few.
As a small or medium-sized online business, acquiring the best SEO services as well as in the right order could determine your success or failure. It will also help you save time and cost if carried out in the right order. As important as it is in setting out a separate budget for SEO & Internet marketing, it is also pertinent that an executable plan is put in place. Drafting an SEO schedule plan will help you to undergo the most suitable services at the right time without wasting resources and money.
With my many years of experience in delivering expert SEO services to small and medium-sized businesses, I have put together the most effective SEO strategies for small and medium-sized businesses in the order of implementation.
7 Small Business Search Engine Optimization Strategies in Nigeria
1. Keyword Research (Competitor Analysis)
From experience, the first step to SEO success is to research the best keyword for your website/online business. Choosing the right keywords can make or break you. In fact, if you don't intend undergoing any SEO service, this is a must do for you as it lays the foundation for optimising your website by considering your competitor's keywords, analysing the complexity of keywords, keyword popularity, targeted visitors and other factors. For less than ₦3500, keyword research could be sorted out for you easily and professionally in Nigeria.
2. Website (SEO) Audit
Some SEO specialist would advise you to start your SEO campaign with a Website SEO Audit, but I wouldn't advise that, as a well-detailed Website SEO Audit do require keywords submission so that your website can also be audited against those keywords you have already researched. Here a free tool to perform Website SEO Audit in Nigeria.
After identifying the most profitable keywords for your website, the next step is to perform a website audit on your website. Before you start spending money promoting your website, it is vital to ensure your website is well optimised and any possible problems are detected before going live fully.
Website SEO Audit service allows you to examine your web pages effectually, in so doing detecting and tweaking possible glitches on your website, and then making your website search engine friendly. Also, there are other online websites like woorank.com and seoptimer.com who provides free SEO Audit tool at no cost.
For less than ₦3500, you can get a professional website SEO report that analyses your website against multiple SEO factors, with all data being neatly presented in one clear, actionable and executable recommendation. The SEO report will further help to fully tune up your website to hit top search engine rankings and also lead to more traffic and sales on your website.
NaijaGoDigital offers you with an SEO Audit report of about 10 – 20 pages with 30+ SEO factors being considered. This will come very handy as it could be used as an SEO schedule plan for a long period.
 So far, for less than just ₦7000 (for both Keyword Research and SEO Audit), you might be smiling your way through getting well-ranked naturally for your chosen keywords.
3. On-Page SEO Optimization
On-page SEO optimisation includes the SEO factors that affect your website pages internally, which can be controlled by you. On-page SEO Optimization involves activities carried out on your website itself. That's why it is always rewarding to first perfect your website on-page SEO optimisations as this is under your control, before focusing on off-page optimisation which is out of your control. On-page optimisation will consider factors such as Title Tags, Meta Description, Heading Tags, Alt Tags, URL Structure, Keywords in Content, Depth of Contents, Duplicate Contents, Website Usability etc.
On-page optimisation involves a lot of technicalities and could be costly depending on who is getting it done for you. I have seen some SEO experts in Nigeria charge as low as ₦1000 for On-Page optimisation per web page. So if you desire to get this done by an expert, it will cost a minimum of ₦6000 for your homepage and five other pages on your website.
Most open source websites like WordPress have free SEO plugins (All-In-One SEO by Yoast) that can manage the on-page SEO optimisation for you. If your website is built on WordPress, All-In-One SEO plugin will come very handy.
4. Search Engine Submission
As the name implies, submitting your website to top Search Engines (like Google and Bing) is a way of telling the Search Engines that you now exist even before they find you, so they can crawl and index your website pages. You can easily add your URL to the top Search Engines yourself, or you could pay around ₦3000 to get this done for you.
Check the links below to add your website to Google and Bing Search Engines:
https://www.google.com/webmasters/tools/submit-url
http://www.bing.com/toolbox/submit-site-url
5. Off-Page SEO Optimization
Off-page SEO processes are carried out externally, which is often referred to as Link Building. Off-page SEO helps to increase top ranking on search engines through building links back to the website from other websites (link building), as well as promoting the website on other websites. This is one of the most costly SEO service available as it involves implementing several off-page SEO strategies such as social bookmarking, blog commenting, forum posting, directory submission, article submission, directory submission, classified listing, document sharing, video sharing, press release distribution and much more. It is also worth mentioning that there are two different types of Off-page (or Offsite) SEO, namely Local SEO and Natural SEO. Here is an article I wrote earlier on the difference between Local SEO and Natural SEO.
If all these link building techniques are carried out manually and strategically, it will improve keyword ranking in Search Engine Result Page (SERP), more exposure and generate more revenue.
In Nigeria, a quality Off-Page SEO package could cost between ₦30,000 and ₦100,000 per month depending on the complexity, competitiveness, and number of keywords. Also, it could cost the same amount for a one-off cost.
6. Article Writing and Submission
Article Submission is one of the several Off-Page SEO techniques for link building. I have intentionally listed this as a separate SEO service because articles are very powerful and a way to engage the readers, and should be done separately.
A well-written article, when submitted to various article submission directories will mostly generate some clicks linking back to the writer's website or blog, while a poorly written article will dent the image of the writer while not generating any lead. Hence, it is always good to seek the service of a professional content writer for a compelling and shareable content.
If you are not very good at researching and writing, content (article) writing by a reputable Digital Marketing agency is the best option so that they can provide a strategy behind your content marketing plan. This will cost around ₦10,000 (one article per week) for one month.
7. SEO and Website Analytics
Now that you have invested time and money on the best SEO services that can catapult your business to the front page of Google Search Engine, how do you analyse your targeted keywords against trends and search volumes? How do you continually monitor how your keywords are performing against your competitors?
There are several webmaster tools and analytics that can be used to monitor your ranking as well as provide strategies and insights to improve your rankings further. This aspect of your SEO journey is very crucial and requires the help of an expert as analysing data could be very overwhelming and bothersome if it's not your forte. The good thing is that if you entrust your SEO services to a digital agency, all these bits and pieces will be covered by professionals. So all that is required is to sit back, relax and enjoy the fruit of your investment.
In conclusion, SEO services are cost-effective and time-saving if carried out in a sequential order which works for your own business. SEO services shouldn't cost an eye and don't get it twisted, the most expensive SEO services are not always the most effective ones. Be clear on what you want, ask for an SEO proposal to start with, and be wise enough to set a timeline and a goal to be achieved.

Join our list
Subscribe to our mailing list and get interesting stuff and updates to your email inbox.