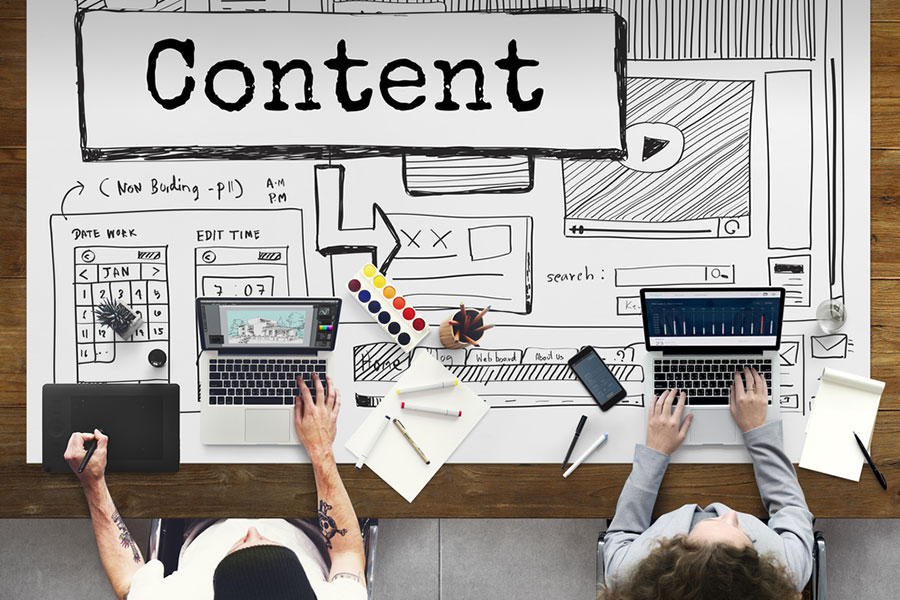 How to Re-purpose and Refresh Your Content for More Website Traffic in Nigeria
In the past, writing a great content could lead to recurring traffic on your website, and while that pattern seemed to have worked, there's no doubt that it's no longer as effective as it used to be.
Have you ever searched for something and in the search result, you notice that some of the headlines are bearing something like this: "UPDATED For 2017…" "Ways to make money online …[Updated]"?
If you decide to open any of them, at the beginning or the end of the article, you will find that the original article was written 2, 5 or even 10 years ago.
Do you know the reason for that "update"? No, it's not just for people to see that the article has been updated.  It is to notify Google that some changes have been made to the article and therefore prompting Google to index it afresh. It's like saying – "notice me" as we say in Nigeria.
By doing so, you create an opportunity for your article to be ranked higher than it was doing and also to attract new readers (more traffic). Whether you are a business owner or a blogger in Nigeria, you will gain a lot by refreshing and repurposing your content. You will save time that would have been spent on writing a fresh article and yet achieve the same result.
How to Re-purpose and Refresh Your Content for More Website Traffic in Nigeria
1) Research Some New Ideas
Let's say you are a blogger that wrote an article on how to make coconut oil with the title – "How to make coconut oil in Nigeria." And in your old article, you outlined and explained how to make coconut oil traditionally.
Now, if you want to repurpose and refresh this article, you may search for something like this "the fastest way to make coconut oil." The result will provide you with new ideas which you can read on and use to improve your old article. The old method may have pointed out that you have to leave the coconut water overnight before you can get its caked milk.
But then, the new idea states that you can put it in the fridge for 30 minutes and get the same result. You can then update the article to include this information. And while you are at it, don't forget to change the headline to something like, "How to make coconut oil in Nigeria (fastest method)," to indicate the changes.
2)  Consider Guest Posting The Article
This is one of the best ways to gain more traffic to your website in Nigeria. The two major benefits of doing so are:
All you need to do is add a fresh perspective to an old article, alter the title, and submit it for publishing. For instance, let's say the old post had a title like this –"5 ideas every new blogger must have." By refreshing it, you could change the title to "7 awesome ways to kick-start your blogging journey." At the end of the article, make sure to have a bio that states who you are, with a link pointing to your website.
Do note that when you want to guest post, make sure the website you want to guest post the article is in the same niche as yours. Not doing so could have the opposite effect that you do not want.
3) Turn An Old Post Into An Ebook
If you are a true Naija and have been following up on the latest trend, you may have noticed that many websites are offering free ebooks to their readers. I have noticed that many websites that ask me to submit my email in return for an ebook mainly serve me an old article in pdf format.
They have used one stone to kill two birds: they have succeeded in getting my email address which is a lead for their business, and they have repurposed an old article to make it ever fresh.
You, too, can do that!
Just add some fresh content to an old article, throw in beautiful stock images, give it a catchy title, and convert it to an ebook.
4) Use Powerpoint To Turn Old Posts Into Videos
One great way to attract traffic to your website in Nigeria is by using PowerPoint to convert your old article into a video. Just get the basic ideas in the article, turn them to bullet points, add colourful images along with the content, give it a nice background music, and you are good to go!
Google loves articles that have accompanying videos. You will achieve more visibility on Google, and you will rank higher in the search engines. The result? More traffic!
Join our list
Subscribe to our mailing list and get interesting stuff and updates to your email inbox.