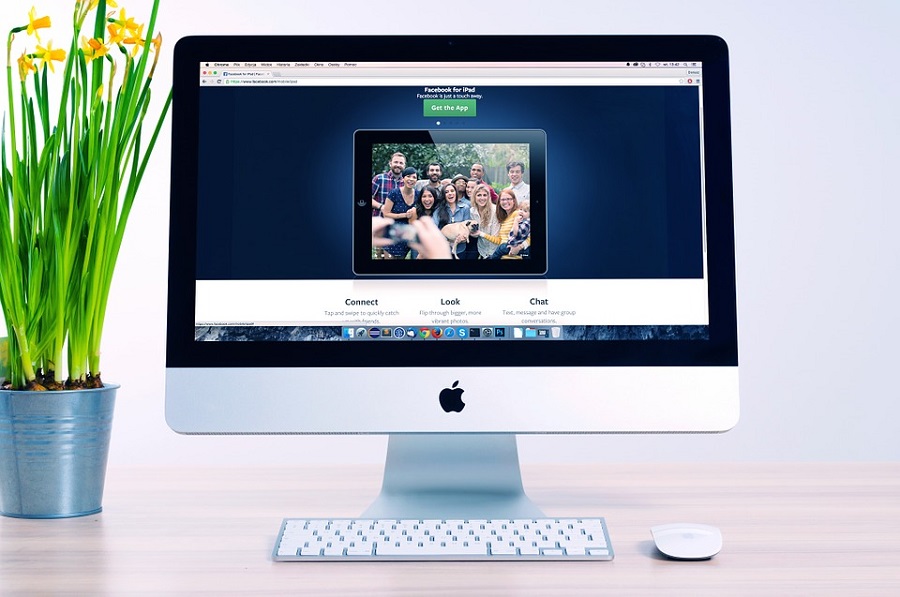 5 Differences between a Website and a Blog that Every Business Owner Must Understand
A blog and a website share many similarities: they both use a domain name for their address, they are both hosted on the server, and they can only be accessed through browsers. Because of these similarities, differentiating them can be confusing for non-web designer or developer.
As a business owner who is thinking of having an online presence, you need to understand the differences between a website and a blog.
This post aims at defining what a website and a blog are and showing you the differences in the two so that you can know which would benefit your business.
Let's start by defining what a website is.
What's a website?
A website is a collection of static web pages on the Internet. It is written in programming languages such as HTML, CSS, JavaScript, Python, PHP etc. A website is usually designed for the promotion of a business's products and services so that people interested in patronising the business can look through its web pages for information.
Some websites support making a purchase online, whereby people could pay using their credit or debit card; some websites only allow people to contact the business so that arrangement could be made for the people to visit the business's office for the transaction.
Now let's define a blog.
What's a blog?
A blog is a website which has its contents regularly updated through new posts, which are usually arranged in chronological order. A blog, as a word, resulted from the truncation of the word, "weblog."
Within 10 minutes, a blog could be set up and start publishing – thanks to popular blogging software like WordPress and Blogger. Most blogs are updated at least once in a month.
Differences between a Website and a Blog
Homepage Design
The most noticeable difference between a website and a blog is the homepage design. On a website, the homepage is designed in a way that displays different sections of the internal web pages. The homepage hardly changes – so a website could carry a homepage design for years.
As for a blog homepage, it is always changing – always updated with recent posts. Blogs are usually designed in a way that the latest posts are at the top of the homepage, pushing the old posts into the next page, and that is why the homepage of blogs usually have page numbers.
Contents
The contents of a website are usually written by copywriters, who use their creative writing skills to write a persuasive copy for the website. The copy is written with the intention of convincing people to buy products and services on the website. Moreover, there are usually dedicated products and services page on the website.
In the case of a blog, the contents, presented as posts, are informational. The posts provide information that educates (and sometimes entertains) the readers. The people that visit blogs are not there to buy a product or subscribe to a service – they are there to fill a knowledge gap.
Portfolios and Testimonies
Another obvious difference between a website and a blog is the portfolio and testimony page. A business website usually dedicates a page to show past projects the business has completed and testimonies from past clients.
The motive behind adding portfolios and testimonies to a website is to convince prospective clients that the business has delivered in the past and could deliver again. Portfolios and testimonies are mostly put on the homepage, toward the bottom.
Instead of testimonies and portfolios, some websites display the logos of brands that have worked with in the past on their homepage.
Blogs do not usually have pages dedicated to showcasing portfolios and testimonies as all it shares is information and doesn't directly sell a product or offer a service.
Commenting System
Commenting system, which is a platform that allows visitors to a page add their thought about the contents of the page, also helps to differentiate between a website and a blog. Websites do not allow people to add comments.
Blog, however, allows readers to comment and share their opinion with the publisher or blogger. It also allows the blogger to build followership, a community of people who visit the blog every day and interact with the blogger.
RSS Feed Subscription
Because a website is static, it does not feed anything new. Websites do not have RSS (Really Simple Syndication) feed, which people can follow to get latest updates. Since blogs are constantly updated, they have RSS feed, and people can get latest updates (posts on the blog) through it.
A Website and a Blog: Which is the Best for Your Business
From the above definition and explanation of differences, you should now understand the differences between a website and a blog. As for which is the best for your business, here is our take:
Websites are the right medium to promote your products and services as they present all you need to display your products and services.
Blogs, on the other hand, are informational and not the best medium to showcase your products and services online; however, we recommended you integrate a blog to your business website as it helps bring more traffic to your website and that would boost sales and patronage.
Join our list
Subscribe to our mailing list and get interesting stuff and updates to your email inbox.