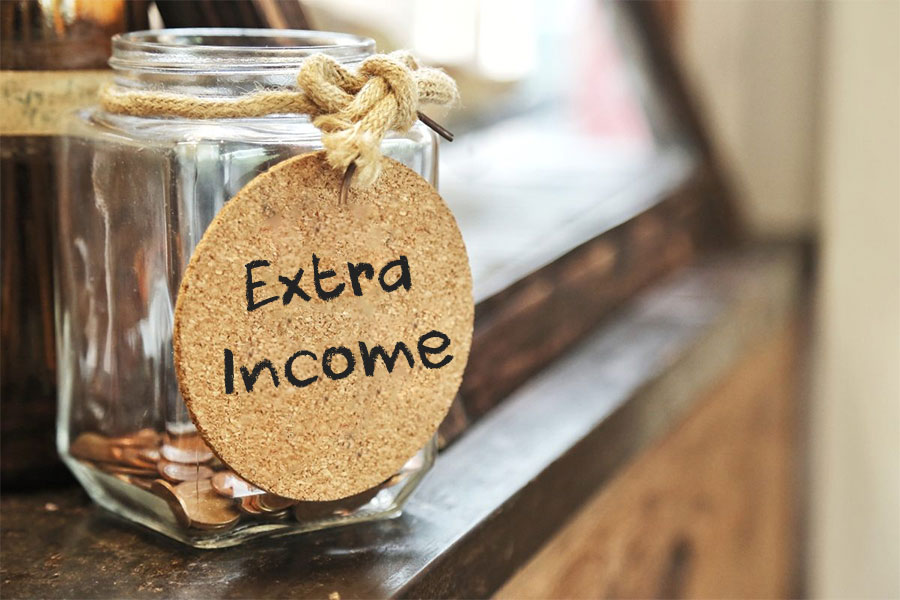 Top 11 Affiliate Programs that Generate Extra Income in Nigeria
Money, money, more money – this is now the chorus everywhere in Nigeria. And with the proliferation of the internet and almost unlimited access to it, the question, "How do I make money from the Internet?" is on nearly every Nigerian's lips.
One of the good ways to make money from the Internet is Affiliate Marketing – but what's Affiliate Marketing?
Wikipedia describes it as a type of performance-based marketing in which a business rewards one or more affiliates for each visitor or customer brought by the affiliate's marketing efforts. Simply, sell my product, and earn commission or some other form of reward.
There are some viable affiliate programs available to Nigerians that would earn you extra income if you put in the effort.
Top 11 Affiliate Programs that Generate Extra Income in Nigeria
1. Konga                                                   
Konga is arguably Nigeria's biggest e-commerce store with a wide variety of products and promotion methods. They call themselves "Nigeria's Biggest Online Mall." Konga affiliates claim to have over 2 billion Naira in sales – and still counting.
You can become a Konga affiliate by simply signing up and advertising their products on your blog. You get to control your activities via a dashboard on the Konga affiliates site.
2. Jumia
Jumia is another e-commerce store with a huge presence in Nigeria and having operations across Africa. They and Konga are big competitors. Jumia offers as much as 11% commission on some of their products, and it is one of the top affiliate programs in Nigeria.
4. Travelstart
This is an online travel agency that allows users to search, compare all airlines and book the cheapest local and international flights. As an affiliate, you earn every time someone makes a booking via the site.
It's ideal if your blog has an audience of globetrotters.  It also uniquely allows you feed your audience flight information.
5. Wakanow
Wakanow is another travel agency that does affiliate program that you can earn money from.
The travel agency's website is a one-stop booking portal for flights, hotels, visa assistance, holiday packages, airport transfers, international travel SIM, prepaid travel card, and much more. A simple registration on the website is all you need to start as an affiliate.
6. Web4Africa
Web4Africa is a web hosting company that offers Web Hosting in Nigeria, .ng Domain Name Registration, Reseller Hosting, VPS Hosting, Dedicated Servers, SSL Certificates etc. They allow you earn residual cash by referring clients to them and they say you don't have to be a tech guru to earn on the platform.
7. Grammarly
As the name suggests, this is a tool that helps clean up your grammar and is available both for free and at a premium. The premium version gives access to better edits and suggestions for better writing.
Their affiliate programs allow you earn money from referring new users who buy the premium version. The Grammarly affiliate program boasts the following: High conversion rates (20–30%), $25 activation bonus, Cross-device tracking, Extra generous 90-day cookie window, Regular performance incentives and World-class affiliate support.
8. Udemy
Udemy provides top-notch online courses for all and sundry. Their products aren't likely to go out of style anytime soon, and in fact, the courses would increase as people are looking for flexible modes of formal learning.
All you need is to promote as many Udemy courses as you can on your blog or site and start to earn money.
9. Shopify
Shopify is an e-commerce platform that allows you build an online store and reach millions of potential customers. Shopify offers monetisation to Bloggers, Educators, Business Leaders, Social Media Mavens, Media Networks and YouTubers. They encourage you to "Engage your entrepreneurial audience by helping them find independent success on Shopify."
10. Aliexpress
Aliexpress is an online retail service with buyers in over 200 countries. The program pays you for every sale that originates from your blog. They also provide incentives and tools to help you reach your affiliate marketing goals with ease.
11. st
This is a unique URL shortener that allows you make money online. You get to earn money just by referring shorte.st to the world.
Now that we've presented you with affiliate programs (both Nigerian and Non-Nigerian) that can earn you extra cash in Nigeria, what are you waiting for? Go register and start making money from the Internet!
Join our list
Subscribe to our mailing list and get interesting stuff and updates to your email inbox.