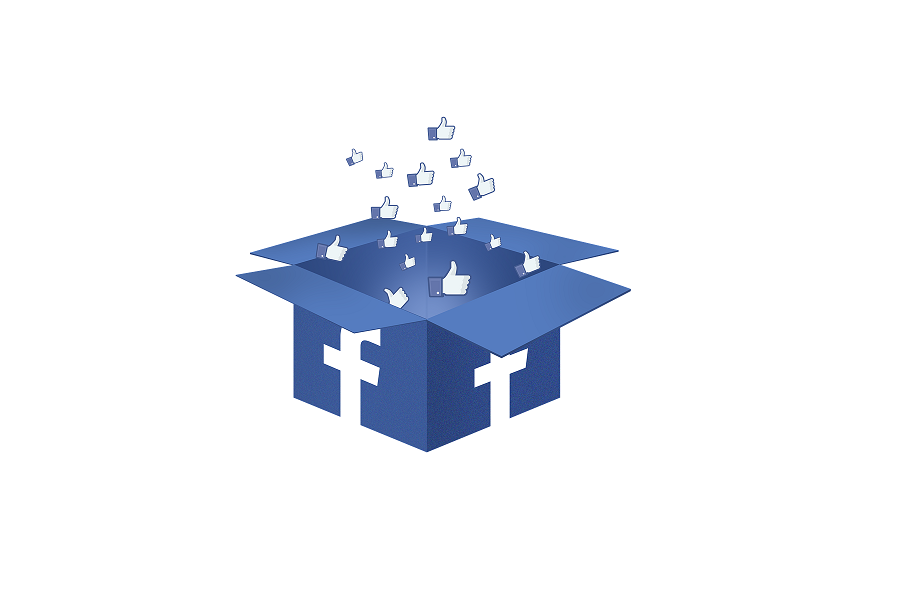 7 Sure Ways to Increase Facebook Page Likes
Facebook is the world's biggest social networking site with over one billion active users. Among these users are businesses that leverage Facebook to reach more people. It is easy for your business to get lost if you are not doing the right things. To achieve success on Facebook, you need an engaged audience. In addition to these are tips we have put together to reveal how to increase Facebook page likes.
Sure Ways to Increase Facebook Page Likes
Post Engaging Content
Posting interesting and engaging content is significant. If you offer products, make sure that your images are of high resolution and your captions, sweet and short.
Facebook constantly updates its Edgerank algorithm such that the most engaging posts remain at the top; such posts are rewarded with increased reach, by notifying friends of your engaged audience on their newsfeed that they have interacted with your content.
Recently, Facebook announced that it would update its algorithm to track how long users spend on posts. Videos are the new cool; by 2019, 80% of the world's internet traffic will be videos. Leverage the benefits of videos by posting quality and entertaining videos with moderate length.
Stay Active
Ensure that you post regularly. People are unlikely to like your Facebook page if you are not consistent with your posts. Bear in mind that you have amassed an audience who are always looking up to your next post; don't have them run-off by being inactive.
There are no magic times that state when you can post. You can schedule your posts to stay active; save as draft and post later at a scheduled time. Harness the Facebook Insights feature on your page to know which days and times your audience is active. Post at peak times when your audience is online. This way they can see your posts and like them instantly.
Promote your Facebook Page on All Hands
It is tactical to promote your Facebook Page on your website, email newsletters and other social media sites you manage to increase Facebook Page likes.
If you are on Twitter and Instagram, you can ask people to like your Facebook page in your bio. If you own a website, employ Facebook Social Plugins. The Facebook Page Plugin embeds your Facebook page on your website.
It allows people to interact with your Facebook page on your website. Your audience can easily like and share your Facebook page on your site. With the Facebook Comments Plugin, they can easily drop a comment on your post using their Facebook accounts without having to leave your website.
You can also add a slide at the end of your presentations to encourage your customers and business partners to like your Page. A simple ''like us on Facebook'' imprinted on your business card will do the magic. Send a personal invite to your friends, colleagues, family, business partners, customers to like your Page.
Monitor your Progress
Again, employ Facebook Insights to track your page performance through metrics that allow you to measure your success or failure. You can view metrics like Page likes, reach, post engagement, Pageviews, actions on Page etc. Keep at what you are doing right and improve on what you are doing wrong.
Run Contests
An ample way to increase Facebook Page likes is through contests. Contests allow people to like and engage with your Page, create awareness and drives traffic to your Page. Make sure that your contest is entertaining and relevant to your audience with easy steps to follow; encourage tags to allow as many people as possible to participate. Moreover, don't forget to promote your contest with Facebook ads.
Network
Join other Facebook groups in your niche and interact with the individuals there-in to current gauge trends in your industry. Like their posts. Drop meaningful comments on their posts as your page rather than as your profile. Be consistent while at it.
Run Facebook Ads
Facebook ads are a great way to get your content in front of people who matter to your business. You can boost an engaging post to reach more people. Facebook allows you to target audiences based on their interests, age and demographics.
That way, you are putting your content in front of the right people, and they are probable to like your page. You can also experiment with the Facebook's lookalike audience tool and create targeted ads to an audience that shares similar features with your current customers.
CONCLUSION
Don't get caught up in chasing Page likes. In the long run, quality matters. Do the right people like your page? Be active and keep your posts engaging to attract the right audience. A good practice of the tips gathered above will increase Facebook Page likes appropriately.
Join our list
Subscribe to our mailing list and get interesting stuff and updates to your email inbox.