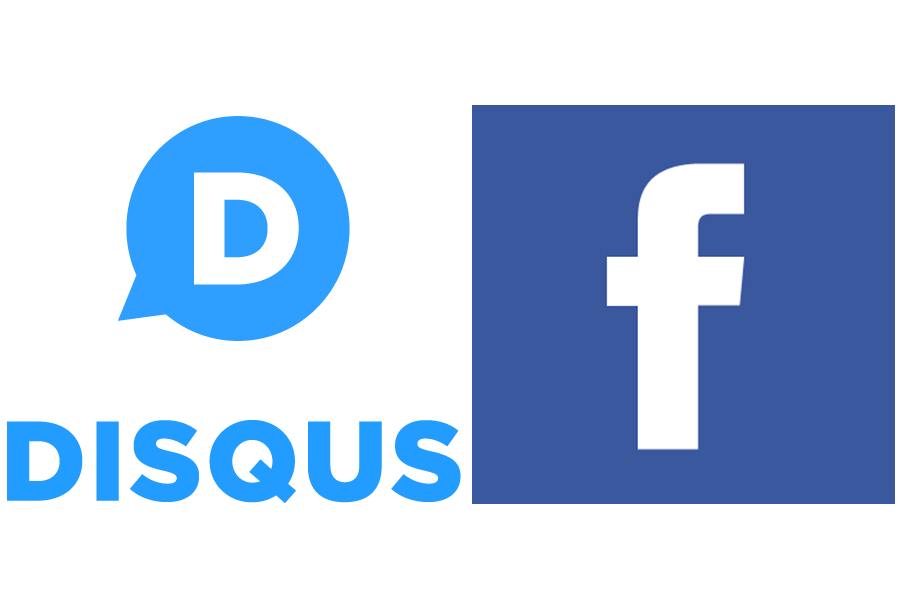 Disqus or Facebook Comment? Which Is Better for Blog Comment in Nigeria
Disqus and Facebook Commenting Systems are the two most popular alternatives for the default WordPress commenting system. The two of them allow you to easily manage comments on your blog and increase the engagement on your posts.
But the problem is, most bloggers in Nigeria usually face the question, "Which is better between the two commenting systems?"
To answer this your question, below, there are the pros and cons of the Disqus and Facebook Commenting Systems. At the end of the pros and cons, I have suggested the one that I believe is better, by drawing my inference from the pros and cons.
Pros of Disqus Comment System
1. One-time Registration
In the default WordPress comments system, commenters are always required to supply at least name and email every time they want to add a comment. This makes commenting tiresome for people. But with Disqus, commenters need only to register once.
And once the Disqus account has been registered, commenters can add comments on any of your blog post without having to supply personal details every time they want to. The Disqus account would be used, instead, and the good thing is that the commenters can use their Disqus account to add comments on other blogs that run Disqus Comments System, too.
2. Easy To Register
To make it more interesting, registration on Disqus is very easy. There are many registration options, which your commenters can use; these including using social media accounts for registration, direct Disqus account registration, and registration using a WordPress account. And after the registration, the commenter doesn't require filling any personal information again.
3. Gives Room For More Engagement
Comment interaction on Disqus makes it look like a sort of social media that is integrated into a blog. It is easier for your commenter to reply to you and to one another, which makes the interaction feels like people interacting with one another on social media.
4. Dashboard And Analytics Function
Disqus comes with a dashboard that allows you to track all the comments on your blog and easily reply to them; it also has an analytics, which allows you monitor engagement on your posts without having to check on Google Analytics.
5. Reduces Spam Rate
Disqus is also able to curb spam. It can do this because of its commenters' email verification process and its spam detection script. Once a commenter is flagged as a spammer, Disqus would remove the commenters' account, and all comments attached to the account would be deleted.
Cons of Disqus Comment System
1. Requires Installation Of A Plugin
Since Disqus doesn't come as default with WordPress, you will need to install its plugin if you want to use it on your blog. And aside from this, you would also need to update it constantly likely the other plugins. And like all plugins, the Disqus plugin could crash your blog.
2. Slows Down The Loading Speed Of Blog
Even though comments would still be stored in your blog's database, the Disqus plugin still needs to connect to Disqus server, to fully render all the comments. The process of connecting to the server and rendering the comments adds up to the loading time of your blog.
Pros of Facebook Comment System
1. Makes Commenting Faster And Easier
Your readers are likely to be on Facebook so by implementing the Facebook Comment System on your blog, you make it easier and faster for them to comment. They don't need to be filling their name, email address and other information again; once they are logged in to Facebook, publish a comment on your blog.
2. Drastically Reduces Spam
Facebook Comment System would allow only registered Facebook account owners to comment on your blog. And since these people are likely to be real, it reduces the rate of spam comments by bots on your blog.
3. Facilitates Continuous Engagement On Your Blog
With the Facebook Comment System, commenters can keep engaging with comments on your blog without leaving Facebook. This allows them to continue interacting and following up with comments on your blog, without worrying about going to your blog and start looking for posts they had previously dropped a comment.
Cons of Facebook Comment System
1. Requires A Plugin
Like Disqus, Facebook Comment System also requires you to install a plugin. At the same time, all the negative effect of installing a plugin is likely to occur. Also, the plugin would slow down your blog's speed.
2. Likely To Reduce Commenting Rate
Facebook Comment System doesn't allow commenters to fill in any name other than the name on their Facebook profile. If your commenters don't want to use their real name in posting comments, they would be discouraged by this comment system. And this would reduce commenting rate and engagement on your blog.
Which Is Better for Blog Comment in Nigeria?
As I have explained above, the pros of the two comment systems are almost the same. But when you look at the fact that some Nigerians love to comment using their username or alias, which the Facebook Comment System doesn't support, you would agree with me that Disqus is better for blogs in Nigeria.
Join our list
Subscribe to our mailing list and get interesting stuff and updates to your email inbox.