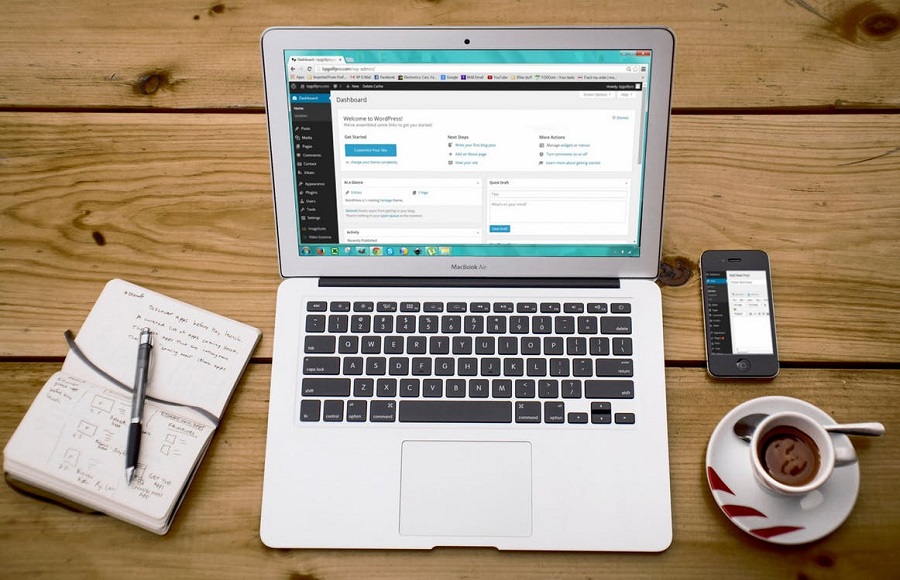 Olumide Lawrence: How to Start a Blog in Nigeria
Blogging is an art of communicating your thoughts, ideas, have a voice and raise a platform to influence people. To start a blog, you need to have some things in place.
I will enumerate them and explain below.
How to Start a Blog in Nigeria
An idea
How best can I explain this to you than to use real estate? To own a blog, you have to consider yourself trying to own a house you intend to build by yourself. The first thing you need to do is to engage an architect in developing an idea of what your house would look like.
The same applies to blogging. You need to develop an idea of what you intend to blog about and draw it out. Having a blog plan helps you design your blog properly in terms of aesthetics, structure and content. Don't start a blog if you don't have a clear-cut idea of what your blog will be about.
Domain and Hosting
After seeing an architect, the next thing you do is to buy a land good and fitting enough for the kind of house you have designed. The land you are buying, in blogging, is called Hosting. Your host is the virtual space online where you place your blog. Your blog, just like your house, can't exist on thin air.
There has to be a space it occupies. Your hosting works with your domain, and that is the address of your house. Because your house can't exist in thin air, it must be located somewhere, and the place must have a name that is peculiar to you. So your domain is the name you choose to call your blog. It is this name that differentiates your blog from other blogs out there. So you need to be careful what you choose.
Many people who will want to search for your blog will do it via Search Engines like Google; your domain name has to be Search Engine Optimized. This means that you need to make sure your blog name is in tandem with the idea of your blog and should pop up when people search for it.
If your blog is about fast cars, your blog name can be amazingfastcars.com, naijafastcars.com, or you go with a brand name and optimise it with fast cars. My blog name is glowville.net; Glowville is my brand name, but my blog talks about relationships.
There are a number of domain extensions like .com, .net, .org, .ng, or .com.ng. In my opinion, they are all good. Just find what works for you, as long as it is available.
Finally, on this part, I'd like to talk about the branding aspect of your blog. Just as it is important to do a painting for the exterior of your house, it is quite important to choose brand colours for your blog and give yourself a logo that makes your blog stand out via a symbol.
To choose a host, you can either decide to go for shared hosting or exclusive hosting. Think of shared hosting as buying a plot of land and sharing with some people. Think of the likely issues of space that may arise. Exclusive hosting doesn't give you all of that stress. Nonetheless, using a shared hosting doesn't mean you'd always have problems, it just depends on whom you are sharing with, and what you all are carrying.
Exclusive hosting can have its problems too. Imagine buying land in a flood-prone area, or areas that have power or network issues. This can affect any hosting platform, and that's why you should go for a good hosting platform. Read well about them and what they offer, read reviews and ask all the necessary questions before signing up. I use a foreign hosting platform, but there are some good Nigerian platforms like Whogohost.
Web Design
This is like the builders or contractor you engage to help build your house. You can either decide to get a contractor, commonly called a web designer to build a new blog for you from scratch, or use existing web templates like WordPress, Blogger, Joomla or Wix. They all have their peculiarities, but I favour WordPress above others because of its sleek design. Need I say that it's also cheaper to use the templates than getting the web design, but with the web design, you have more control over what your blog looks like.
On the web templates like WordPress and co, you can start for free and use their platform. It just means that you have to reference them in your blog. So if you use WordPress free, for example, your domain will be Naijafastcars.wordpress.com. But you can take that clause away by buying their provided hosting and domain service, and your blog will go back to Naijafastcars.com.
In your design, you need to think of security for your blog and users of your blog. There are two blog protocols: HTTP and HTTPS. HTTP is okay; it just means your site is not SAFE for some business transactions. But with HTTPS, it means information on your blog is safe from external interference.
Content Generation
This refers to the way your interior is furnished. You don't have a house if the exterior is painted in glamorous colours, but the interior is empty. That's just a building. The same applies to your blog. What makes it fit to be called a blog is the kind of content you generate, and how consistent you are.
In blogging, there is no hard and fast rule to how often you should post, but you must ensure there is activity on your blog at intervals. There should be something served fresh to your visitors when they come around. You can decide to do daily, weekly, biweekly, monthly or bi-monthly updates. It's all up to you.
To know what kind of content to generate, it starts with the first thing I discussed here – your idea. If your idea is clear cut, you will have topics to treat, and if you are naturally curious and always researching, you will always have new content to share based on new information you find.
Sometimes, you may run out of ideas. It's nice to collaborate with other like-minded and reblog or ask people to share ideas on your blog.
Getting Traffic
For me, the easiest way to get traffic is to churn out good content. A house is visited as many times as value is offered within. If you want organic traffic, you must serve rich content. Otherwise, you have to go for paid traffic by having to sponsor your blog posts every time.
A good mix of both will help you rise to the top quicker. Doing paid ads will make people aware of your blog, serving rich content will make them stay and give you organic traffic.
When you have healthy traffic, you can make money either by signing up on ad platforms, selling direct ad spaces on your blog, via your email newsletter or through your social platforms. The entire idea of monetisation rests on the quality of your content and largeness of your traffic.
I hope that I have been able to help in some way with starting your blog in Nigeria.
That will be all for now. Thanks for reading.
The insight provided in this article was given by Olumide Lawrence. Olumide is a relationship blogger at glowville.net, PR Executive and Social Media Strategist. He currently works for Media Panache as Project Lead.
Join our list
Subscribe to our mailing list and get interesting stuff and updates to your email inbox.