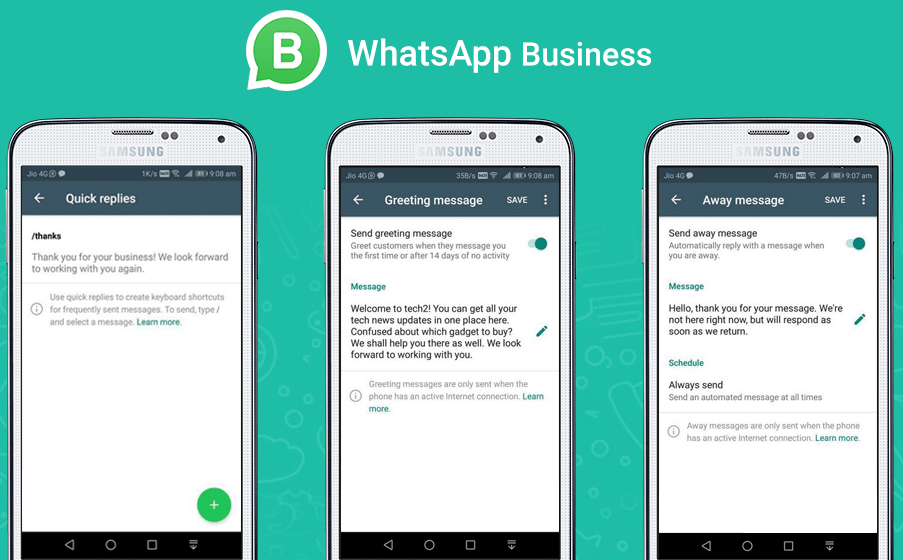 2 Vital Reasons to Use WhatsApp Marketing for Your Business
WhatsApp marketing is an aspect of marketing a lot of digital marketers underestimate, even though it comes in handy and requires no extra cost. To take advantage of the marketing, you would need the WhatsApp Business app.
The app is different from the regular WhatsApp app, and with the WhatsApp Business app, you have the opportunity of using autoresponders, setting business details, messaging statistics, sorting and giving your business credibility by verifying your business.
Below are the reasons to use WhatsApp marketing for your business in Nigeria.
Reasons to Use WhatsApp Marketing for Your Business
Meeting of Potential Client/Customers
With a platform as big as WhatsApp, with an estimated 1.5 billion users, it's easy to gain potential clients/customers. Your WhatsApp marketing should start from the list of your friends to different groups you belong to, and to your friends' contact list.
From the lists, it's impossible not to see someone who is interested in your product/services.
You can share your products and service using WhatsApp status; also, you can ask your friends to help post your services/products on their status. Doing this allows you to reach out to their circle of friends.
Another way to meet potential client/customers is through WhatsApp groups. We all belong to a minimum of 2 to 3 groups on WhatsApp; advertising on these groups can go a long way to boost your business – but don't piss off group members by over promoting your products and services.
Direct Communication/interaction
Direct communication with potential and old clients is another opportunity that WhatsApp marketing can give to your business. Communicating through WhatsApp would even serve your business well especially if your customer base is comprised mainly of teenagers/youths.
This is because teenagers/youths prefer to communicate through chats as it is faster and cheaper than phone calls and text messages. Beyond teenagers and youths, WhatsApp marketing provides the convenience of chatting with your clients/customers anytime.
Even if you are not online at a moment, you can always have an automated message that gets delivered to people that start a chat with your business on WhatsApp.
WhatsApp Business App Features
Once you want to start using WhatsApp marketing for your business, you would need to download the WhatsApp Business app. The following are the features of the app.
WhatsApp Business offers the option of uploading your business name, business description, address, email address, and website. This provides potential clients/customers with basic information about you.
You have the luxury of setting the message your customers/clients can see when you are not online. You can also set a greeting/introductory message.
With this feature, you can easily reuse messages you use often. It helps you answer frequently asked questions on time.
Labels help you organise your chats/contacts. You can easily identify chats by using coloured labels to differentiate chats and specific messages.
Knowing your statistics can make you know what progress you are having. The metrics help you know the number of messages sent successfully, delivered and read.
Now that you know the reasons to use WhatsApp marketing for your business and the features of the WhatsApp Business app, don't hesitate to take advantage of the of opportunities WhatsApp marketing presents.
Join our list
Subscribe to our mailing list and get interesting stuff and updates to your email inbox.