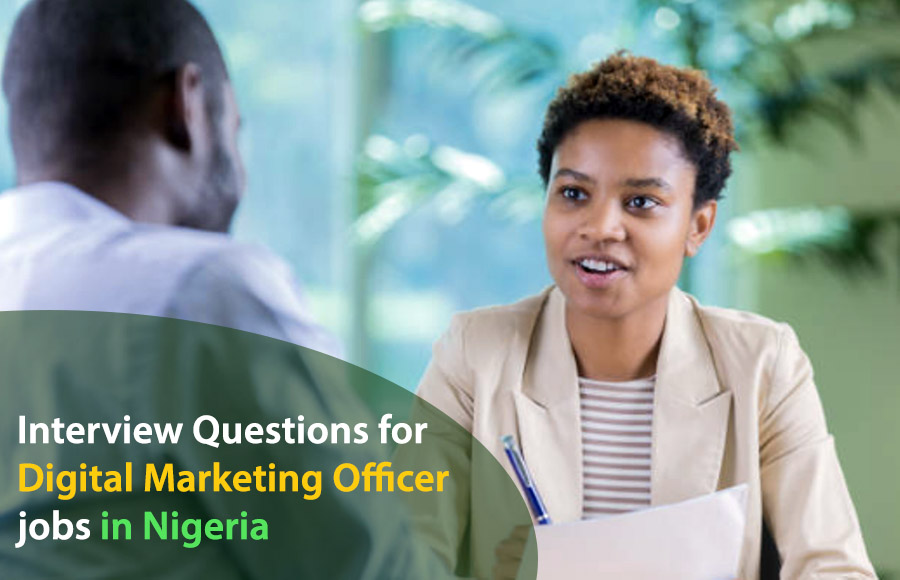 Hiring a Digital Marketing Officer in Nigeria? Ask these 10 SEO Interview Questions
If you are about to hire your next digital marketing officer, there are skills you should be looking out for to ensure you get the best candidate.
In this article, we have listed ten SEO interview questions that you should include in your interview questions. These questions are designed to reveal the strengths and abilities of your candidate.
10 SEO Interview Questions to Ask Digital Marketing Job Applicants
1. What is SEO & why does it matter so much?
To start with, you need to be sure that whomever you are employing as a digital marketing officer understands what search engine optimisation (SEO) is, and how it works. An online marketing expert should understand the core importance of SEO.
2. How do you perform a keyword research?
A good digital marketing officer should understand what keyword research is and how to go about it.
Commonly, the first thing to do before creating SEO optimised content is keyword research. If your interviewee doesn't know this, then it's a no!
Keyword research is the bedrock of all SEO optimised content.
3. What steps do you take to optimise a website?
To optimise a website for search engines is to carry out the necessary SEO techniques needed to allow websites to rank in Google's search result page.
A digital marketer should be familiar with these procedures.
4. What recent Google algorithm changes do you know of?
This is fourth on the list of SEO interview questions to ask.
Google is known to roll out new improvements to its engine constantly – the mobile-first index is one of the newest. These changes can either make or mar an SEO strategy. If your interviewee is not up to date with the latest algorithm change, he/she may not deliver results in real-time.
5. What are your SEO KPIs?
Key Performance Indicators (KPIs) helps you track your SEO campaigns by revealing your achieved SEO objectives.
Your to-be digital marketing officer should have KPIs that are realistic and measurable.
6. What makes a website search engine friendly?
It is important to know the steps to take on a website to make it friendly for search engines. Steps like including titles, adding alt texts to images, applying keyword moderately, etc.
When a website is search engine friendly, it becomes easy for Google to index and crawl its web pages before it can display such website on its result page.
Knowing these steps will prevent one from doing things that will attract a penalty from Google.
7. How do you measure SEO success?
To measure SEO success, one needs to track metrics like rankings, traffic volume and quality, conversion and many more. It is important to ask this question as this will tell what one has achieved so far.
8. What is link building and why is it so important?
SEO is a combination of on-page and off-page techniques. To achieve SEO success, both techniques should be employed. Link building is an off-page SEO technique, and it is as important as on-page SEO.
9. What SEO sites do you visit for news, updates and news?
Include this in your SEO interview questions if you want to know if your digital marketing officer is up to date with SEO trends and everything involved with SEO.
10. What SEO tools do you use to manage your campaigns?
Lastly, on SEO interview questions to ask, there are many tools out there to make the whole SEO shebang seamless.
Your interviewee should be using some tools to manage and track campaigns.
Don't forget to include this in your SEO interview questions to ask.
The following SEO interview questions will guide you to know what to look out for in your next digital marketing officer.
Ask these questions and be open to other questions depending on what you expect from your candidate.
Join our list
Subscribe to our mailing list and get interesting stuff and updates to your email inbox.