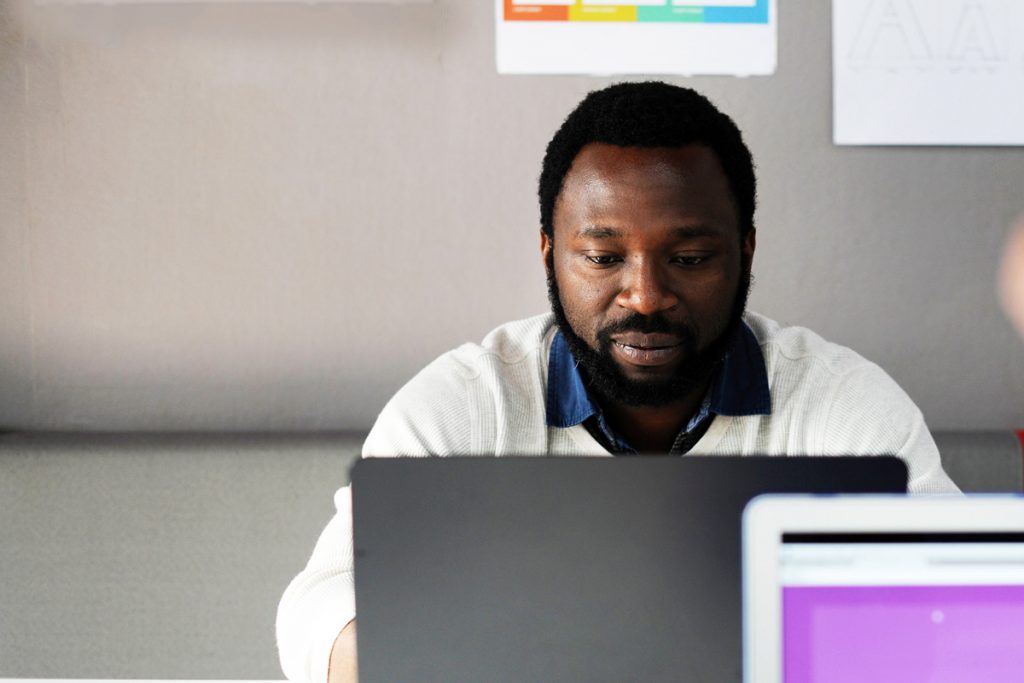 7 Steps To Starting Successful Online Businesses In Nigeria
When you mention "online business" to a typical Nigerian, they would probably think you are referring to online scams, popularly known as 419, not to talk of a "successful online businesses". While the country is indeed very infamous for such devious trickery, they are not the only means of earning serious -and very legal- money online. By serious money, we are referring to money that requires you to employ a team of beady-eyed, bespectacled and sweating accountants in ill-fitting suits to help you count and keep you safe from your village people.
Making money online is really easy once you have identified the things to do and how to execute them for the best possible beneficial effect to your account balance. Here are the most fab steps you need to follow if you are really serious about buying that private jet soon and bathing in Hennessey champagne daily.
7 Steps To Starting A Successful Online Businesses In Nigeria
1. Get A Business Plan
A well-thought-out business plan is like a detailed map guiding you to your destination. With it in hand, you are more likely to get to your destination on time, safe and in a good mood. Without it, you might well be embarking on a hit-or-miss affair that will financially wipe you out and leave you suicidal. So, the first step in your online business career should be the crafting of a business plan that minutely lists your goals, vision, objectives, and lets you know ahead of time if the business is viable or otherwise. You don't need to be perfect at writing a business plan before creating one. There are a lot of business plan templates available online that you can use as a starting point.
2. Hard Word Still Pays
At the start of any business, one needs to work extra hard because it's not always going to be easy. This is necessary to get your online business off the ground and to distinguish it from a long list of others offering essentially the same services. Hard work has never been proved to have led to the demise of any individual. So, if you are really serious about your online business, you need to be willing to devote lots of time, money, and mental skills to help it first grow like elephant grass, then prosper and flourish like a mango tree in season. Once the ripening process is complete you can go on to claim the rich and decidedly juicy rewards.
3. Focus On Your Expertise
There is not much point in doing something you have little knowledge or passion about. The product of such efforts will be a severe disappointment, both to you and your clients if you ever get one. So, be sure to focus on your own area of expertise as it will take you beyond the breaking point of startup. But, do hone -and keep assiduously honing- that expertise by reading and drinking up all the available knowledge that can be found on it. Once that's done you'll be much more knowledgeable than the average person and can thus sound authoritative and be an excellent go-to source for wholesome advice and information.
4. Name It
The name of your business has an unappreciated importance. For starters, the name must be unique, easily remembered and preferably colourful. If it ticks all these boxes, success well might choose to befriend you by all means. So, play around with all the funky names you can think of. Feel free to draw your inspiration from anywhere, within limits of course. Then go and register the chosen name. Now, you and the business are no longer nameless orphans and are ready to conquer the world, a click at a time.
5. Talk It
No one is going to use your services if they have never heard of it. Therefore, it really is essential to promote what you do, how you do it much better than the competition, and why you are simply the best thing since bees started making honey. Sure, advertising your services might be expensive and eat deep into your threadbare and already moth-eaten pocket, but in the end, it's totally worth it. Just be sure not to hype yourself beyond what you can deliver. And not to worry, the promoting part is easy as there are nearly endless ways it can be done, especially using digital marketing channels.
6. Pick The Right Audience
While your services have the potential to reach the tens of billions of connected internet users in today's world, due to a multiplicity of reasons that is sadly not going to happen. Instead, aim at reaching those whose thinking mirrors yours. This will assure your success much more than you wasting energy trying to convince the mass of the apathetic populace to look away from other more exciting things to do online and listen to you. Furthermore, do make an effort to discover what your chosen audience like to hear most and then butter it up, garnish and decorate it and consistently serve it piping hot to them.
7. Be A Lion
We are not asking you to start eating raw meat and to wander around hairy and stark unclad around the African plains. Rather, to be a lion you must be ready to take the hefty disappointments and heartbreaks your online business will inevitably cause you at first. As lions are bold and fearless creatures who rush to get what they want, you can thus seek to imitate the king of the beasts by keeping your head up and proud as you get battered by the stormy winds of your online business. There might be times you are tempted to curse everything under the sun, punch holes in a wall and eat your mouse in frustration, but that will pass. Once you make it and the good times are at hand, such times will be like a badly remembered dream.
Starting an online business is never a walk in the park and getting it to start paying the bills is harder than most realize. However, when done right, the rewards are essentially limitless.
Join our list
Subscribe to our mailing list and get interesting stuff and updates to your email inbox.